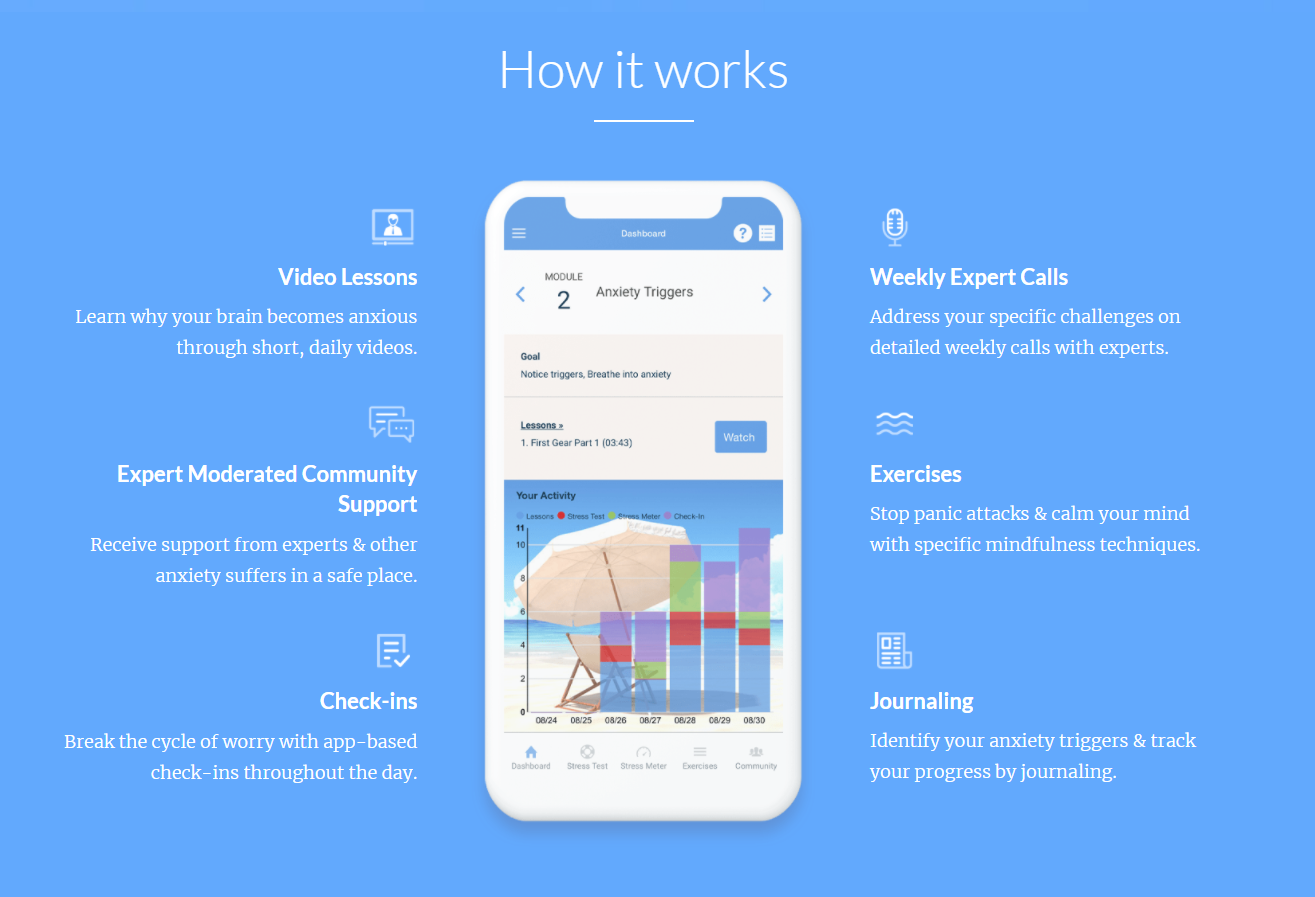 What You Should Know:
 – Sharecare, today announced the launch of Unwinding by Sharecare, a broad-based mental well-being app designed to help people better understand how their minds work, reduce their stress, and build healthier habits. Like a virtual quick-start guide for the mind, the solution empowers people to stay grounded at the moment through evidence-based mindfulness techniques, enabling them to unwind unwanted behaviors that both result from and often exacerbate stress.
– Based on more than a decade of research by renowned neuroscientist and Sharecare's executive medical director of behavioral health, Dr. Jud Brewer, Unwinding by Sharecare rounds out the digital health company's suite of award-winning, clinically-validated digital therapeutics for behavioral health, which also includes Unwinding Anxiety, Eat Right Now, and Craving to Quit. These powerful and proven digital therapeutics complement Sharecare's flagship virtual care platform by further empowering people to improve and manage the interconnected aspects of their physical and mental well-being.
Partnership with Mint
According to the American Psychological Association, nearly 2 in 3 adults report that money is a significant source of stress in their life. For Unwinding's financial stress mini-master class, Sharecare teamed up with Mint, an Intuit personal finance app. Through the interactive course, people will learn how habits around spending are formed, the importance of bringing understanding to where their money is going, and why taking a comprehensive look at their full financial picture will set them up for long-term financial wellness.
Additional course topics available in Unwinding by Sharecare focus on procrastination, stress management, emotional eating, the science of mindfulness, kindness, and self-discovery among others. New courses will be added regularly to bring people new and relevant lessons for managing their mental well-being comprehensively.
Pricing & Availability
Available on the App Store or Google Play, Unwinding by Sharecare has a special introductory, limited-time price of $35.99 for one year; the regular price is $59.99 for an annual subscription. Organizations interested in learning more about Unwinding by Sharecare for their populations or members can email hello@sharecare.com.