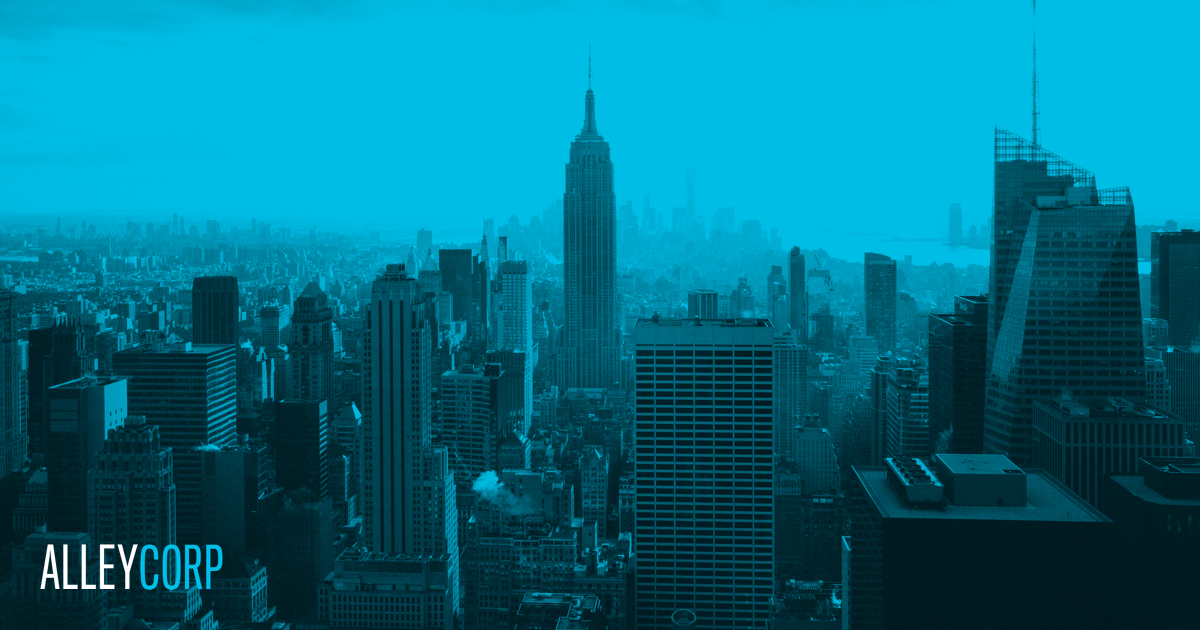 What You Should Know:
– AlleyCorp, a NYC firm dedicated to founding, funding, and building transformative companies across industries today announced the launch of the AlleyCorp Healthcare Fund, an $100M early-stage venture capital healthcare fund and incubator. The physician-led healthcare fund builds on AlleyCorp's momentum in digital health and responds to the growing need and opportunity, made all the more urgent by the pandemic, to enable higher-quality, lower-cost healthcare for all.
– The AlleyCorp Healthcare Fund will deploy $100M in early-stage capital for incubations and investments over the next few years with a focus on NYC-based digital health startups. In addition, AlleyCorp will strategically partner with companies across the country in healthcare subsectors like biotech and diagnostics. AlleyCorp's unique flexibility to create new companies and support existing ones is possible because the firm operates without any outside limited partners.
– To date, AlleyCorp co-founded Nomad Health, Pearl Health and invested in Maven, Memora Health, Vori Heath, Tempest, Affect Therapeutics, Reside Health, Diana Health, AOA, Capable, and many others.
Investment Team
Chaired by Ryan, the AlleyCorp Healthcare Fund is physician-led with Brenton Fargnoli, M.D., serving as Managing Partner and Jeff De Flavio, M.D., as Partner & Entrepreneur-In-Residence. The team also includes medical students Omar Njie and Sherman Leung, as well as Jane Suh, formerly of Andreessen Horowitz. In addition to patient care, this team has founded or been early operators at leading digital health startups such as Flatiron Health, Nomad Health, Groups Recover Together, CityBlock Health, Clover Health, and PatientPing.
"Since my time at Flatiron Health, it has repeatedly stood out to me how melding the clinical perspective together with tech is both the great challenge and opportunity for healthcare technology startups," said Fargnoli. "We are taking this core issue head-on with AlleyCorp's longstanding tech expertise and the dedicated healthcare team we've assembled. Ultimately, we tie everything we do back to the patient and practitioner experience."