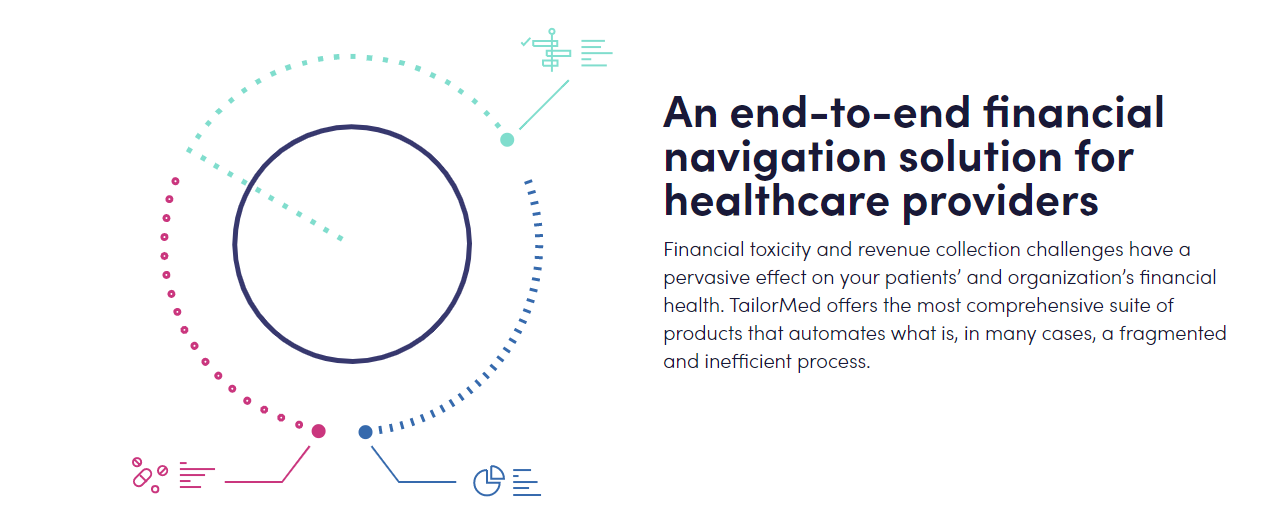 What You Should Know:
– TailorMed Medical Ltd., a New York City-based patient financial navigation technology company, today announced it has raised an additional $5M of funding, increasing the overall investment to $25 million. The new strategic investors, American Cancer Society's impact investment fund, BrightEdge, OSF Healthcare's corporate investment arm, OSF Ventures, and Citi via their Citi Impact Fund, seek to reduce medical costs through TailorMed's platform across all treatments and patient populations. Sanara Capital, Sanara Ventures' follow-on fund, also participated. 
– Founded in 2016, TailorMed is focused on ensuring patients get the care they need in a difficult financial environment. TailorMed's best-in-class platform automates the process of identifying financially at-risk patients, matching and enrolling them in financial resources such as: co-pay assistance, replacement drug programs, government subsidies, community and state resources, assistance from disease-specific foundations, and programs that support patients with their living expenses.
– For patients, the platform can help reduce out-of-pocket responsibility, eliminate downstream financial hardships and avoidance of care. For its health system customers, TailorMed shifts financial assistance from reactive matching or collections to a proactive approach of addressing financial needs at the point of care.