Decentralized Clinical Trials (DCTs) have been gaining steam over the last decade, but it was the COVID-19 pandemic that cast its advantages into the limelight. Sponsors benefit by creating efficiencies virtually throughout drug discovery, research, and treatment phases. However, the greatest long-term benefactors will ultimately be the patients. 
Many aspects of traditional clinical trials are inconvenient for potential candidates, including the commute distance to trial sites, time constraints, and lack of consistent protocols to encourage retention. One of the most glaring issues of traditional trials is perhaps the most transformative benefit to employing DCTs— access. 
Socioeconomic barriers continue to stifle traditional clinical trials. Hidden costs such as travel, childcare costs, and lost wages are the most notable factors1. Perhaps that's why the U.S population's participation in clinical studies is slim. A 2019 trial study estimates that 80% of trials don't meet participant enrollment deadlines. What's more, an average of 30% of trial participants will drop out before the trial's end2.
The hope is that DCTs can and will change by offering captivating means of virtual engagement and education while breaching care gaps along the way. Advancements in data analytics, diagnostic imaging, and genomics will enhance recruitment efforts. In turn, a diversity of candidates will enrich the data to reflect a more accurate depiction of disease states, treatment efficacy, and quality outcomes. 
For example, the result could lead to incredible advancements in cancer treatment by helping providers identify cancer faster and aligning their patients with potentially life-saving treatments. Diverse access could also potentially unveil how social determents of health impact trial adherence, creating more opportunities to refine education, engagement, and outreach efforts.
The dissection of diverse data could create a more patient-centric approach to trial engagement alongside the latest HIT innovations. According to another recent clinical trial survey, remote interactions increased from 9% in January 2020 to 57% in May 2020—citing mobile innovations as essential to overcoming the noted obstacles during the pandemic. 
Now, let's take a look at three of those innovations that are currently transforming clinical trials, enhancing DCTs, and saving patient care.
1. Telemedicine 
Sponsors can now identify potential trial candidates without them leaving their homes. Online screening and teleconferencing tools are engaging potential candidates and will continue to create a more efficient recruitment process, a platform to engage patients more deeply, and a channel of constant contact to support trial retention. By making it easier to participate via telemedicine, sponsors will be able to enroll more patients and gather more data.
2. Wearables
The use of digital monitors and mobile devices to measure outcomes further creates access while reducing the costs and time associated with onsite participation. Furthermore, wearables and online reporting tools can serve as a healthcare preventative, helping candidates identify or report health problems before requiring emergency care. Participants can perform self-assessments using equipment, such as heart monitors and pulse oximeters, shipped to their homes with support assistance from virtual and telephone conversations with researchers.
3. Data Analytics
Data from clinical trials will continue to grow along with its sources, including monitoring devices, research institutions, and diagnostic providers. AI tools that aggregate genomic and other relevant data could potentially elevate clinical trials beyond identifying outcomes. An example of this includes better participant randomization and "smart" digital patient matching. With the proper patient pool and daily self-reports, participants could gain a deeper understanding of their health on a personal level, which may improve trial retention as a result. 
Obstacles Ahead of Adoption
There's no question that DCTs have vast potential. Yet even with the boost from the pandemic, there are still real challenges to consider; A GlobalData survey found that changes to procedures, processes, and systems while conducting DCTs were some of the biggest challenges across the industry. Unclear regulatory acceptance is a primary concern while conducting DCTs. This includes the current challenge of tracking changes in regulatory guidance. Data analytics does show great promise; however, the technology to do so is still young; around 8% of respondents noted lack of data integration as another problem.4
Then there is the challenge of finding the right talent to set all this innovative promise in motion. While wearables and AI tools promise to streamline clinical research, there are still existing processes and systems that life science companies will have to simplify first. As a result, sponsors will have to continue to work with device makers and remote technology providers to evolve endpoint data collection and device validation. Aside from the regulatory concerns, the merging of drug development and device engineering proves to be challenging, as they are historically two separate scientific fields, with neither area knowing a whole lot about the other. One proposed solution would be to bring device engineers into drug development to educate biopharmaceutical R&D to adopt device technologies.5
The need for data scientists and machine-learning experts will only continue to rise along with engineers experienced with wearable and mobile applications design. As a result, both clinical trial sponsors and technology developers will have to develop best practices to attract the caliber of talent necessary to fulfill those roles. 
Despite all of these obstacles, the future of DCTs looks bright. Of course, some of the face-to-face elements of traditional clinical trials will remain; a hybrid model between conventional and digitally-based clinical trials will most likely hit a particular sweet spot neither approach could achieve alone. Yet what's most intriguing about DCT's evolution, is its potential to democratize healthcare, by creating access for all. 
---
About Michael Delisle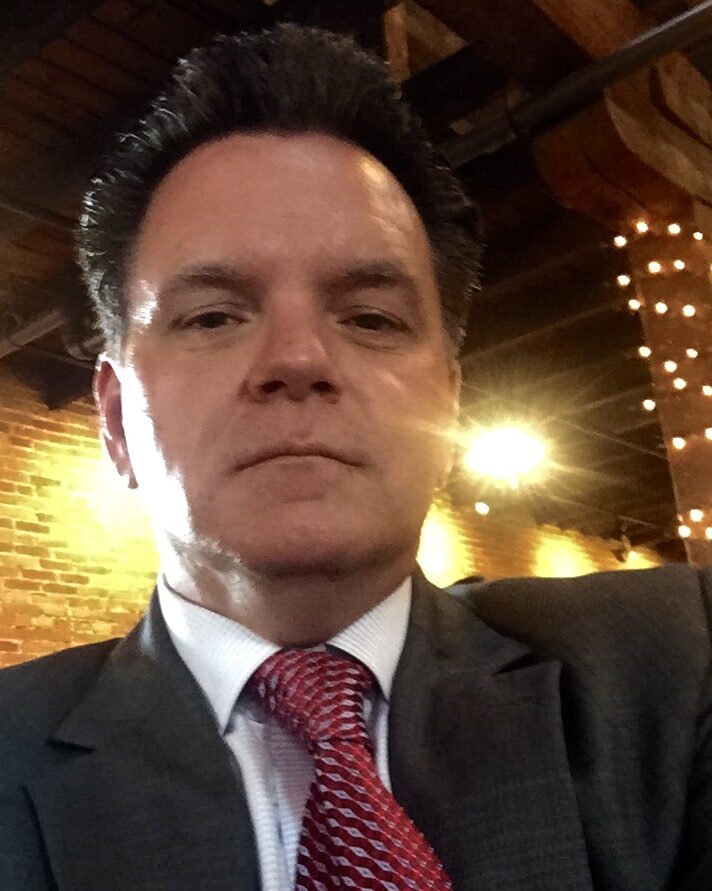 Michael Delisle is the Vice President, Practice Leader for Digital Health at GattiHR, a full-cycle, HR specialty search firm providing retained executive search, workforce analytics, talent optimization and HR technology services.  Over the past 20 years in executive search, Delisle is primarily focused on early to growth stage venture-backed companies to global organizations in digital transformation.  Sectors include healthcare technology, digital health and life sciences with an emphasis on product, marketing and sales leadership positions. 
---
References
1. Sharrocks, K., Spicer, J., Camidge, D. R., & Papa, S. (2014, October 28). The impact of socioeconomic status on access to cancer clinical trials. British journal of cancer. Retrieved September 20, 2021, from https://www.ncbi.nlm.nih.gov/pmc/articles/PMC4453719/.
2. Market research. Reportlinker.com – Get The Latest Industry Insights. Simply. (n.d.). Retrieved September 20, 2021, from https://www.reportlinker.com/p05770024/Patient-Recruitment-and-Retention-Services-Market.html?utm_source=PRN.
3. Xue, J. Z., Smietana, K., Poda, P., Webster, K., Yang, G., & Agrawal, G. (2020, September 10). Clinical trial recovery FROM COVID-19 DISRUPTION. Nature News. Retrieved September 20, 2021, from https://www.nature.com/articles/d41573-020-00150-9.
4. Biggest challenges with decentralised clinical trials. pharmaceutical technology. (2021, March 9). Retrieved September 20, 2021, from https://www.pharmaceutical-technology.com/surveys/biggest-challenges-with-decentralised-clinical-trials-survey/
5. Izmailova, Elena S et al. "Wearable Devices in Clinical Trials: Hype and Hypothesis." Clinical pharmacology and therapeutics vol. 104,1 (2018): 42-52. doi:10.1002/cpt.966, from https://www.ncbi.nlm.nih.gov/pmc/articles/PMC6032822/
---