What You Should Know:
– TRIPP, a Los Angeles, CA-based XR wellness and digital psychedelic platform, today announced its continued expansion beyond virtual reality into augmented reality (AR), launching on Nreal's mixed reality glasses in Japan, Korea, Hong Kong, Germany and Spain. TRIPP was also selected as one of six companies to join T-Mobile's Wellness Accelerator Program, working directly with technologists and business leaders at T-Mobile to build other 5G-powered experiences that promote wellness and improve quality of life.
– TRIPP successfully completed Deutsche Telekom's Hubraum Mixed Reality Program with Nreal earlier this year and is pioneering an integrated approach to self-care and wellness across VR, mobile and now AR. With VR, TRIPP places users in beautiful immersive environments that they cannot experience in real life, making for a deeper connection to self. Now, with AR, TRIPP is expanding to create experiences that change the way people perceive and interact with their environment, ultimately exploring ways to drive connection to others, in community.
Nreal Mixed Reality Glasses will be the First of Many TRIPP AR Experiences Available Internationally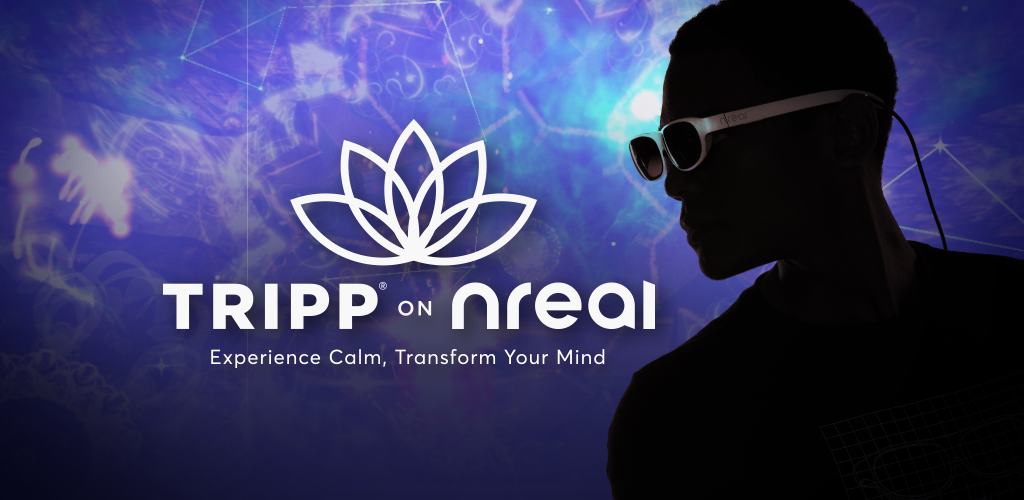 At $19.99 a year and available on Oculus and PlayStation VR, TRIPP VR provides an accessible stress management solution as people transition back to work in the new normal. By expanding TRIPP's offering to AR platforms internationally, users can experience the benefits of TRIPP on a broader set of device form factors wherever they are — in the comfort of their homes, on public transit, on the walk to work, or in their office space. Users can access the first of these AR offerings on Nreal mixed reality glasses, which feature psychedelic-inspired visuals that open up via portals, as well as targeted sound frequencies, breathing exercises, and mini-games eliciting greater present-moment awareness — all layered onto your reality through the glass lens.