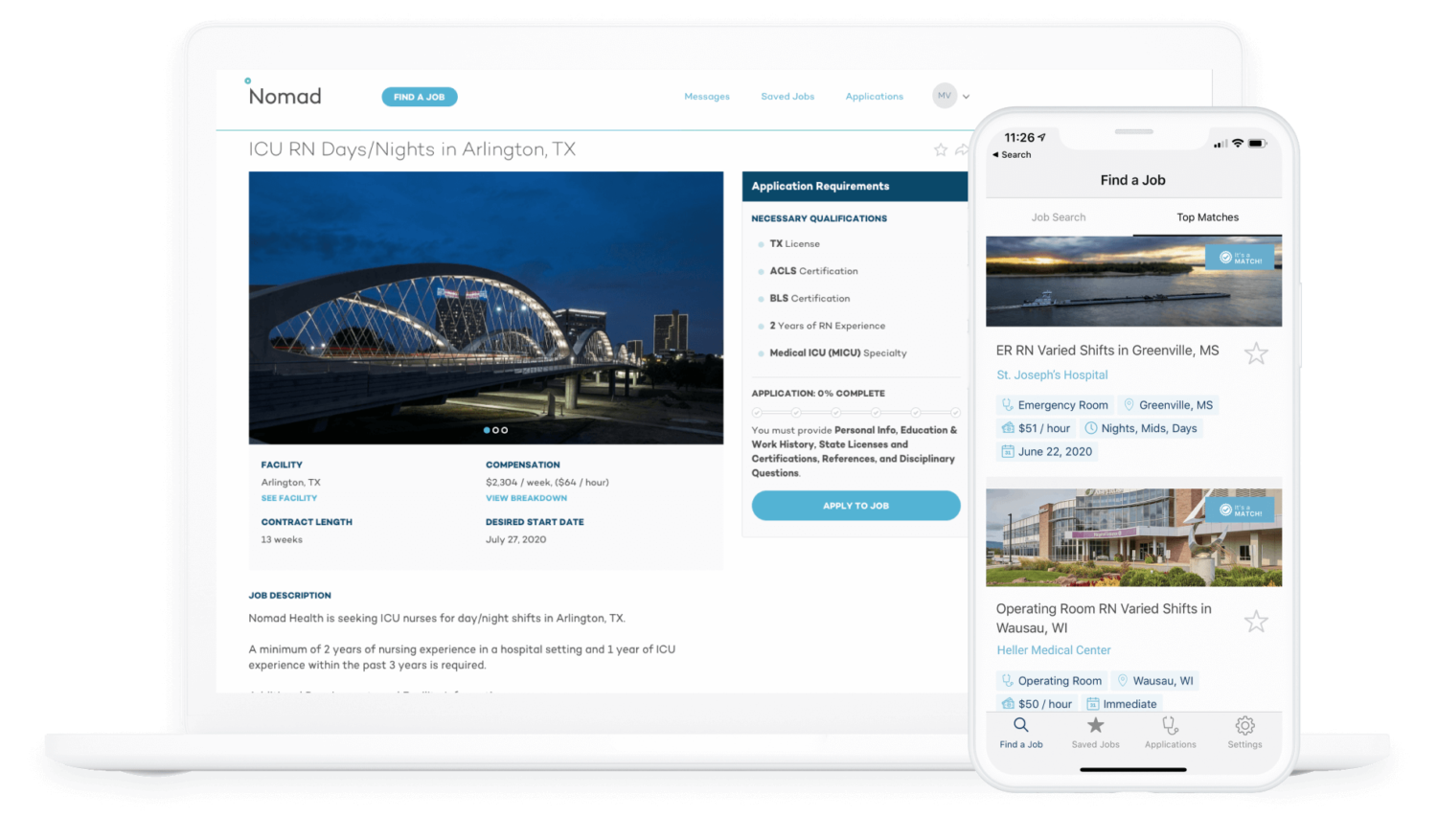 What You Should Know:
– Nomad Health, a digital marketplace for temporary healthcare jobs, today announced the completion of $63M in new equity and debt financing led by Adams Street Partners and all existing investors participated, including Icon Ventures, Polaris Partners, RRE Ventures, .406 Ventures, First Round Capital, and Silicon Valley Bank. With this financing, the business has raised over $100M since the company's inception in 2015.
– The funding will be used to support Nomad Health's explosive growth, allowing the company to double down on efforts to hire, invest in the technology platform, and grow its national footprint.
Address Healthcare Staffing Shortages Across the Country as COVID Surges Yet Again
As the demands on the healthcare system have reached historic levels during the COVID-19 pandemic, the need and urgency for temporary healthcare staffing solutions have substantially increased. According to a recent report from the Staffing Industry Analysts, the temporary healthcare staffing segment grew to $19.9B in 2020 and is projected to grow another 7 percent to $21.3 billion this year. Now, more than ever, healthcare workers are needed on the front lines, exacerbating an already dire clinician shortage.
Since its founding in 2015, Nomad has been transforming the healthcare staffing industry through its revolutionary jobs marketplace. The cutting-edge online platform streamlines the process of connecting healthcare workers with critical short-term jobs, bringing technology-driven transparency, ease of use and efficiency to the antiquated staffing industry, while also enabling better compensation to clinicians.