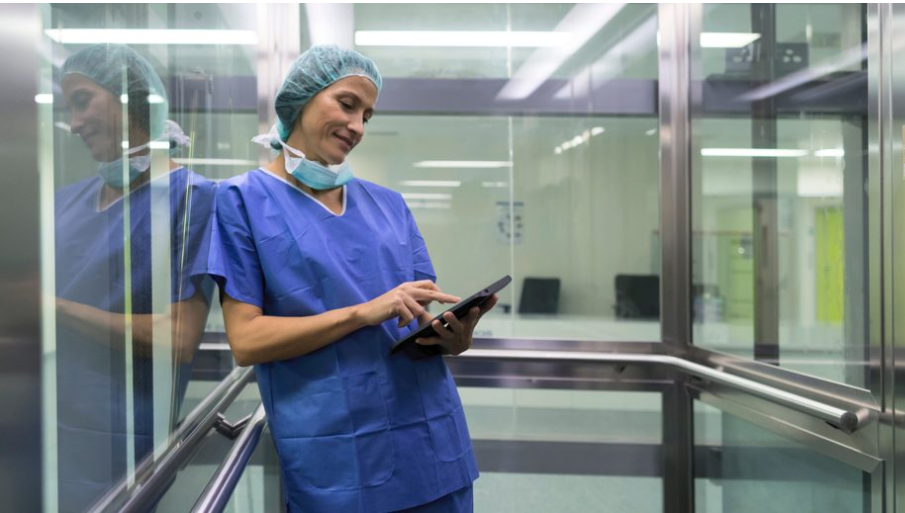 What You Should Know:
– 76% of patient-facing clinicians believe telehealth will make up a majority of patient care in the near future, according to key findings from Hewlett Packard Enterprise's (HPE) first-ever multi-country Future of Healthcare" Survey.  The new report not only found healthcare clinicians and IT Decision Makers (ITDMs) optimistic about the future of telehealth but 85% of ITDMs noted that IT modernization is now one of the driving forces behind infrastructure investment in what is likely a bid to meet future digital health demands.
– Conducted from April to May 2021, HPE and Vanson Bourne surveyed 400 healthcare IT decision-makers (150) and patient-facing healthcare professionals (250) in the US and UK using online surveys to explore respondents' perceptions on how the pandemic has impacted technology in their healthcare organization, opportunities and challenges related to the COVID-19 pandemic, telehealth, hybrid cloud, AI, and machine learning, and edge technologies. The findings point to an increased focus and investment in solutions that can help healthcare organizations future-proof their IT infrastructure and ensure agility and flexibility in the ways they deliver quality patient care at scale, regardless of where the providers and patients may be located.
COVID-19 pandemic was a catalyst for digital transformation
HPE reports the COVID-19 sudden shift to accelerate digital transformation saw healthcare providers shift focus to innovation and modernization and prioritizing the cloud experience in their infrastructure investments. Data from HPE's Future of Healthcare Survey shows 86% of ITDMs agree the pandemic has accelerated their organization's digital transformation. An additional 89% agree the pandemic has made investing in new technologies a priority for their organization.
Delivering a new era of patient care with telehealth
With the rapid growth of edge technologies, edge computing is being used to monitor patients remotely, automate the delivery of care, leverage artificial intelligence (AI) to improve the speed and accuracy of diagnoses, and more. The COVID-19 pandemic sparked a huge increase in telehealth adoption, enabling healthcare organizations to continue to provide patient care outside of traditional healthcare settings. Still, 68% of clinicians agreed they "frequently have issues in delivering telehealth" to patients due to lack of access to the right technology or networks, highlighting the challenges that remain as the digital divide prevents widespread access to wi-fi connectivity and technology around the world.
The Healthcare industry looks to hybrid, future-proof infrastructure
Today's healthcare organizations operate in an edge-to-cloud world. Many have determined their applications and workloads must remain on-premises or at the edge due to cost, compliance, control, latency, and security, and compliance considerations. For example, 72% of respondents cited IT security as the primary concern when moving all of their organization's data to the public cloud, and 58% cited data egress costs – the charges associated with moving data out of the cloud – as one of the most essential factors when storing data. As a result, almost two-thirds (61%) of ITDMs say they are pursuing a hybrid cloud strategy. Adding to this trend, a further 55% say remote working has become more important to their organization's IT department in the last 12 months.
Additional findings from the HPE Future of Healthcare Survey:
– 58% said data egress costs are one of the most important factors when thinking about where to store their organization's data
– 79% said delivering better clinical outcomes (genomics, patterns, medical imagining analysis, etc., via massive amounts of data being collected) is the most important outcome in deploying AI or ML in their organization
– 53% said IT skills were one of the most critical enablers of innovation in their organizations
– 61% cite better data security as the key benefit of investing in edge technologies