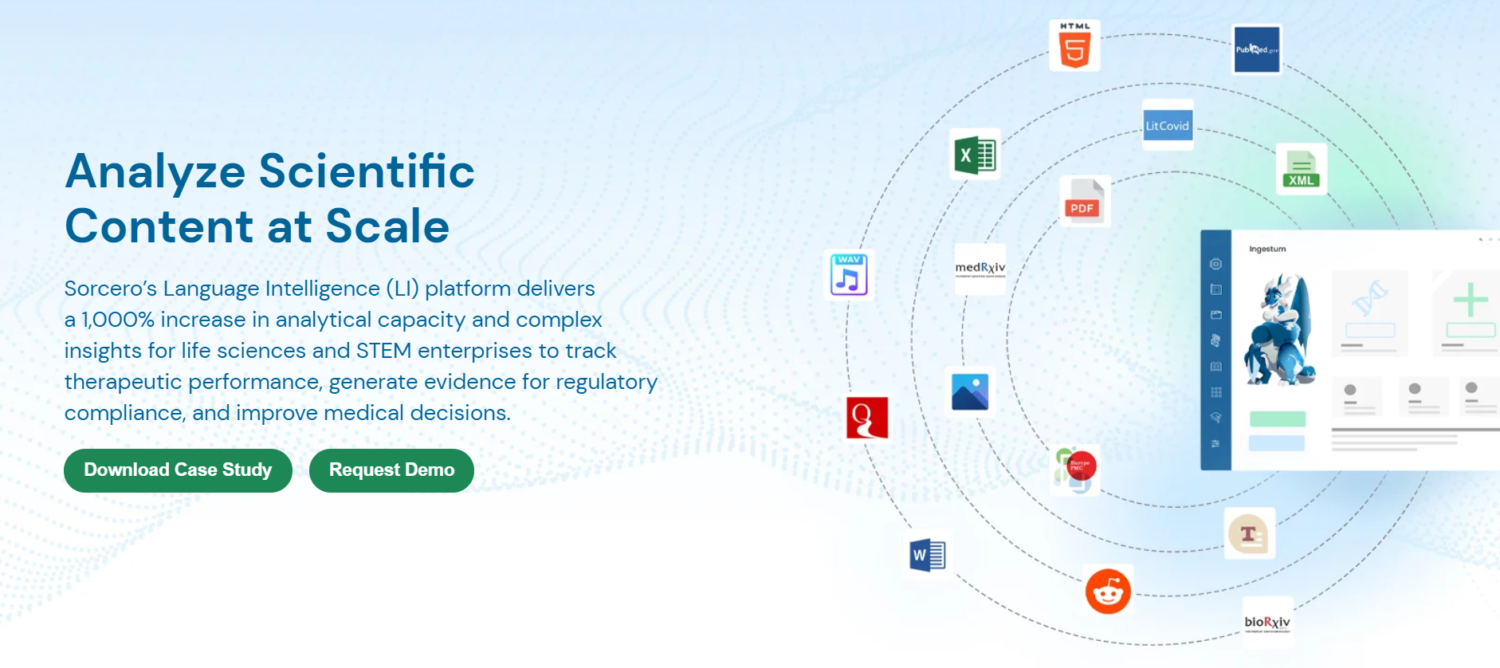 What You Should Know:
– Sorcero, a provider of medical and technical Language Intelligence (LI), today announced the close of a $10M Series A financing round led by CityRock Venture Partners and Harmonix Fund. The round also included participation from Rackhouse, Mighty Capital, and Leawood VC, and joining previous investors, Castor Ventures and Worldquant Ventures, to support the increasing demand from new and existing customers.
– Sorcero's Language Intelligence platform combines the power of the biggest language models with the accuracy of industry ontologies to deliver the next generation of advanced analytics for medical and technical content. The total addressable market (TAM) is large and growing rapidly, estimated at $42 billion for analytics in life sciences, $8.6 billion in clinical analytics, and $122 billion in augmenting the biomedical workforce
Founder's Previous Experience
The founding team has extensive experience in transforming global markets, positively impacting billions of lives and managing top innovation organizations. Co-founder and CEO Dipanwita Das has built international public health platforms that were used to inform over 3 billion health outcomes in 20 countries. Fellow co-founder and chief technology officer, Walter Bender, established and led the Massachusetts Institute of Technology (MIT) Media Lab, invented personalized content and created the netbook category. Richard Graves, co-founder and chief commercial officer, has co-founded and grown revenue at data-science-driven startups from $0 to over $200 million. As a team, the Sorcero founders and their senior executives represent a seasoned, exceptional group of leaders and technologists with proven business-building experience.
"We could not be more grateful to have secured the resources to empower more decision makers in life sciences and, ultimately, improve patient outcomes," said Dipanwita Das, CEO and co-founder of Sorcero. "This investment enables us to further define the Language Intelligence market, drive our capacity to serve more customers, and expand the domain expertise of our team."