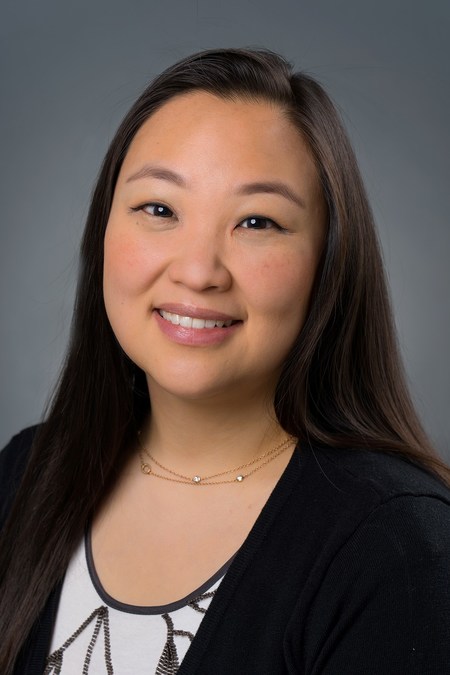 Studies have found that social connectedness is so critical to human life that loneliness is more dangerous than obesity and isolation can increase mortality by 30%. Peer support, which is a system of giving and receiving help from others with a shared experience, not only increases social connectedness but also creates opportunities for participants to connect with their peers and exchange practical tips for how to overcome the challenges they face in the course of their daily lives.
Within common peer groups such as those formed between new mothers, cancer survivors, or veterans and military families, there is an instant mutual understanding that builds trust and empathy. This trust and empathy allow people to feel heard instead of pitied and increases their receptivity to personal and medical advice.
Over the last century, peer support has evolved considerably. Alcoholics Anonymous (AA) was founded in 1935 and has become one of the most well-known and clinically effective peer support programs to help people achieve sobriety. AA meetings are typically conducted in-person but peer support programs have expanded from being primarily in-person and local to digital and global. With the digital transformation of peer support, an abundance of new models has emerged across a wide spectrum of chronic disease states. Online peer support can be one-to-one or in a group, free form or moderated, program-based or unstructured, synchronous or asynchronous, and public or private. Although some people might prefer in-person interactions, digital peer support has been shown to offer a number of advantages such as access to a larger network of peers, greater scalability, 24/7 access from anywhere, and anonymity — all of which can help reduce stigma.
The growth of online and mobile peer support has been largely organic to date, primarily through online forums like Reddit and social media such as Facebook groups. However, innovative healthcare companies have recently started to harness the power of peer support to improve health outcomes. Companies like PatientsLikeMe, Supportiv, and WEGO Health have all made peer support a core part of their business and value proposition. PatientsLikeMe and Supportiv are platforms based while others pair people with ostomies with expert peer coaches for one-on-one support. Although their models are all unique, these companies have recognized that peer support fills an important gap in healthcare.
While healthcare providers determine the "what" to do such as what medications to take, the practical tips that arise from peer support help patients figure out the "how." For someone with diabetes, learning how to eat out while still following nutrition guidelines can prevent blindness from diabetic retinopathy. For someone with an ostomy, learning how to stay hydrated can prevent readmission and kidney failure. Care teams are not well-equipped to answer the "how" but peers are experts because they've personally faced the same hurdles every day.
Peer support has already been proven to drive better health outcomes and cost savings for a variety of medical and psychiatric conditions. However, there are currently no large randomized controlled trials that demonstrate the superiority of one format of peer support over others. While there is no one-size-fits-all solution, my clinical and health technology experience over the last decade has taught me that there are some fundamental principles for how peer support can be leveraged in comprehensive disease management programs.
First, peer support can be applicable to a wide range of conditions. Any chronic condition or surgical procedure that alters how people conduct basic activities such as eating or moving is fundamentally life-changing and would benefit from a peer coaching program. Examples include but are not limited to cancer, heart disease, diabetes, congenital diseases, mental health conditions, end-stage renal disease; and surgical procedures such as amputations, organ transplants, and ostomies.
Second, regardless of whether peer support is provided through one-on-one interactions, groups, in person, or digitally, peer coaches and group moderators always need to be sufficiently trained. Comprehensive training should include in-depth medical knowledge of the conditions addressed, principles of psychosocial support such as active listening and basic cognitive behavioral therapy, crisis management in case they encounter someone in severe emotional distress, and escalation protocols when patients need medical advice. In addition, providing peer support can be emotionally taxing given the demands of providing empathy and self-reflection that occurs when working with people who share a life-changing experience. Ensuring that the coaches and moderators have their own forum to speak about challenging situations, exchange learnings, and support one another is critical to avoiding burnout.
Lastly, peer support programs should not be thought of as a standalone offering but instead should be integrated with the rest of the healthcare system. Since these programs impact both health outcomes and member satisfaction, they are extensions of both the clinical and member services teams. Given the trust established in these programs, peer coaches are likely to learn of health issues, administrative questions on healthcare coverage, and social determinants of health such as financial concerns that are beyond the scope of peer support. Therefore, creating a referral process where peer coaches and moderators can connect patients to providers, member services, social workers, and community resources can further improve health outcomes.
Digital peer support presents exciting opportunities in healthcare for high-quality health education and integration with traditional care teams. Incorporating peer support can elevate any comprehensive care program and lead to improved well-being, social connectedness, mental health, quality of life, health outcomes, and patient satisfaction.
---
About Dr. Rosemary Ku

Dr. Rosemary Ku is the VP of Medical Affairs at Better Health, a company on a mission to digitize and modernize the antiquated medical supplies industry. Dr. Ku is a physician executive passionate about improving outdated paradigms of care to help populations achieve holistic physical and mental health. Rosemary is dual board-certified in Internal Medicine and Preventive Medicine and has served as Chief Medical Officer of Restore Health, Lark Health, and UnitedAg. She completed her residency at Kaiser Permanente in San Francisco, obtained her MD/MBA from Columbia University, and holds an MPH from the University of California, Berkeley.
---