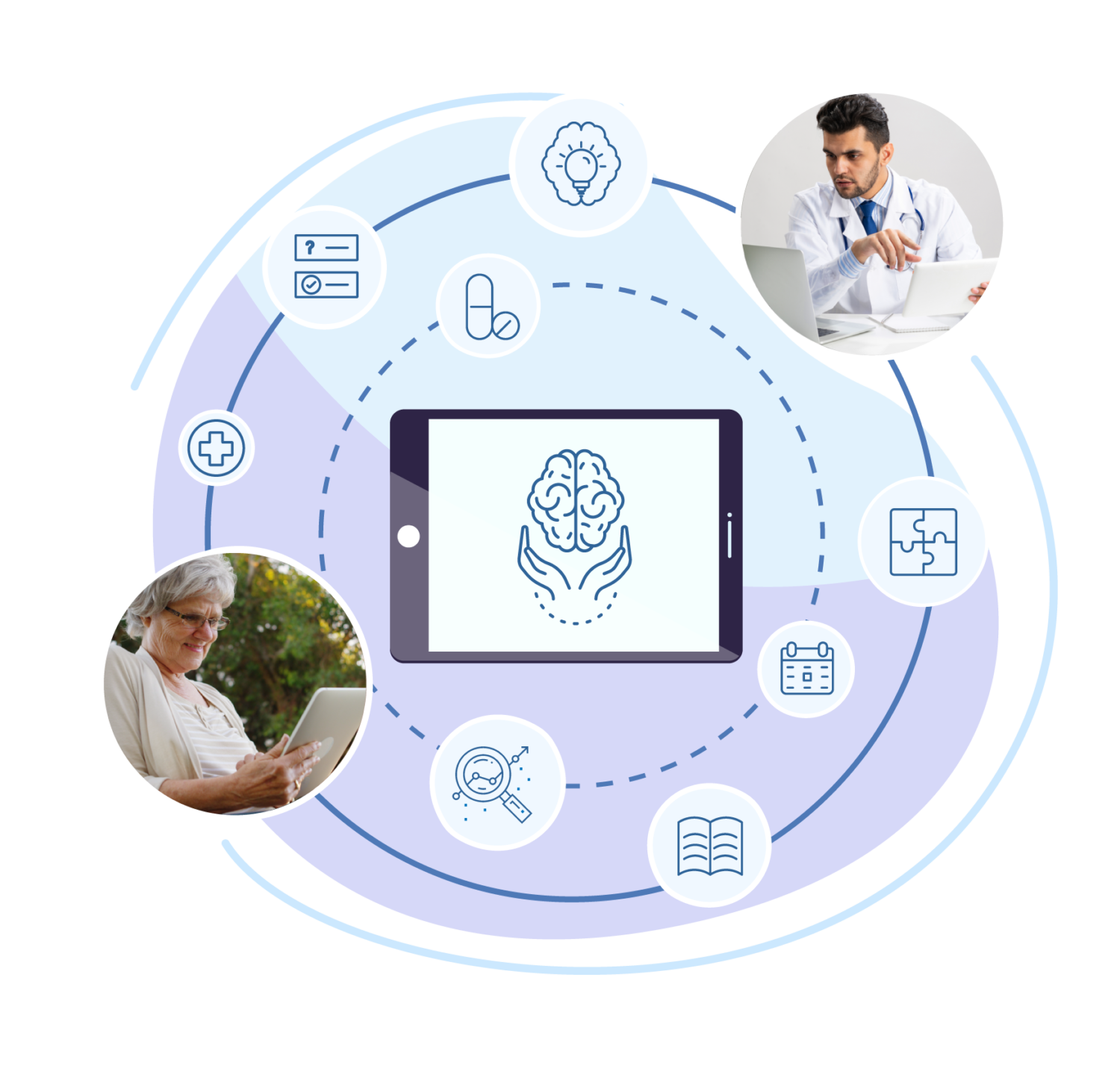 What You Should Know:
– Neuroglee, a Boston, MA-based provider of personalized evidence-based digital therapeutics (DTx) and virtual care solutions, today announced it has raised $10M in Series A funding led by OpenSpace Ventures with participation by EDBI.
– Neuroglee Therapeutics discovers, develops and commercializes personalized evidence-based digital therapeutics (DTx) and virtual care solutions to treat and manage patients with neurodegenerative diseases. Neuroglee's adaptive learning platform uses machine learning and several novel digital biomarkers to dynamically personalize treatment to each patient's cognitive and physical needs. Treatment includes both therapeutic interventions and evidence-based lifestyle and cognitive behavior therapies tied to cognitive function, mood and behavior.
Why It Matters
Currently, 5.7 million Americans and 50 million people worldwide are living with Alzheimer's disease. Neuroglee CEO Rajput says that the company's initial focus on mild cognitive impairment due to Alzheimer's—the most common cause of dementia—fills a huge market need, given that there is no known cure and only a handful of FDA-approved medications to treat the condition. Alzheimer's disease progressively impacts a person's memory, judgment, language and independence. Neuroglee will use the funds to advance its digital therapeutics pipeline for Alzheimer's disease and other neurocognitive conditions and to develop virtual neurology "clinics" with Mayo Clinic and other leading institutions
 Boston HQ, Partnership with Mayo Clinic
In conjunction with the news of the funding round, Neuroglee is announcing plans to move its headquarters to Boston in Q4, as well as a collaboration with Mayo Clinic to co-develop Neuroglee Connect™, a novel clinical care program that will be based on Mayo Clinic's Healthy Action to Benefit Independence & Thinking® (HABIT). HABIT is a 10-day in-person program to provide patients and their families with state-of-the-art, evidence-based, lifestyle and behavioral treatments for mild cognitive impairment.
Aniket Singh Rajput, founder and CEO of Neuroglee, said: "This funding will be instrumental in facilitating the continued development of Neuroglee's digital therapeutics and virtual clinical services that combine best-in-class cognitive rehabilitation strategies and remote care management to help delay or slow the worsening of symptoms in patients with mild cognitive impairment due to Alzheimer's disease."