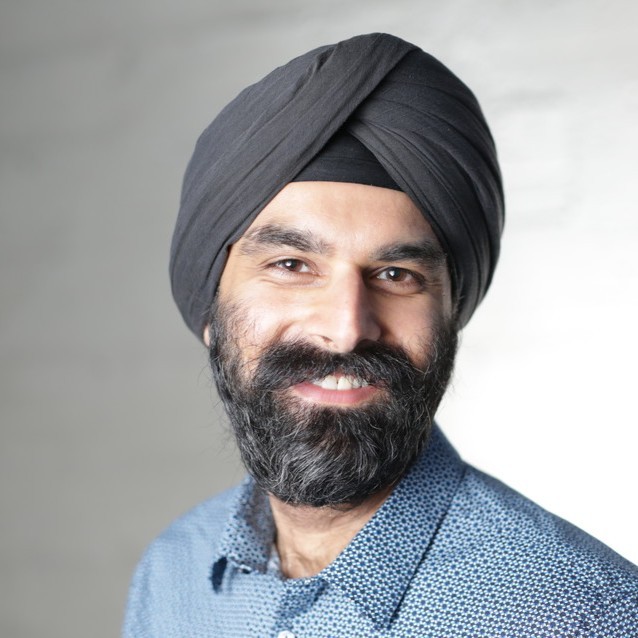 Clinical trials were front and center in 2020, as pharma companies raced to develop and prove the safety and efficacy of their COVID-19 vaccines. Despite this increased awareness, many potential participants and referring clinicians remain unaware of available trials and how to become involved. This negatively impacts enrollment efficiency and overall study timelines. 
Enter patient referral platforms. The growth of these third-party services has helped bridge the knowledge gap for both patients and providers, giving more patients access to groundbreaking therapies. Below, we discuss several different strategies used by patient recruitment companies to maximize referrals and how they contribute to the evolving clinical trial ecosystem. 
1. "Always-on" advertising 
"Always-on" advertising provides a continuous background source for audience engagement. While general awareness of clinical trials has grown in recent years, many patients aren't sure if a given trial is suitable, or what steps to take if they're interested. Online resources such as ClinicalTrials.gov provide an accessible database of trial opportunities for patients to explore, as well as guidance on how to get involved. 
Other forms of "always-on" in the trial recruitment sphere are online communities organized around particular indications. These forums are ideal for advertising more specialized trials, as they already have an engaged pool of patients and caregivers. Patients have continuous access to a forum of information from other patients and clinicians, including potential clinical trial opportunities. Additionally, companies create a similarly engaged pool of potential subjects for clinical trials in general by generating awareness through constant advertising and directing patients through their general recruitment platform.
2. Campaign-driven advertising
Another go-to strategy is connecting with potential participants through traditional marketing channels, such as television, radio, print, and digital advertising – including social media. While these audiences are broader than patient communities and advocacy groups, they remain a key pillar for recruitment. Social media, in particular, has ballooned in recent years. More and more studies are recruiting through campaigns on Facebook, Twitter, and other major platforms. While this can be a cost-effective way to reach more potential patients, it is important to consider quality as well as quantity in the recruiting pool.
Companies focused on campaign-driven advertising for trial recruitment can offer targeted strategies to reach challenging populations across multiple platforms. While a flyer or bus stop advertisement can reach patients in a certain geographical area, companies offer more strategic and comprehensive digital media that reaches the right people at the right time. This can help to broaden recruitment efforts and the diversity of the population that is ultimately enrolled.  
3. Physician networks 
Another referral approach leverages physician networks to connect patients with clinical trials. Companies use nationwide records of healthcare professionals to optimize patient recruitment. This provides sponsors with a wide, detailed view of potential patient referral networks. In platforms for patients interested in clinical trials, this offers a picture of the geographical and specialty-specific distribution of investigators and trial sites beyond what may be available in their region. Importantly, physician networks can also help enroll patient populations that may be harder to reach, maximizing the trial's impact.  
4. Exploring EHR data with machine learning
Eligibility criteria can be too complex to glean from free-text entries in EHRs. That's one of the key drivers for artificial intelligence (AI) and so-called "natural language processing," which can make these notes interpretable – and actionable. For example, to determine eligibility a referral platform can review patient data and compare that to a study's "target patient," a computational model generated from a small sample of trial participants. Applying these models to pooled EHR data can be used to identify eligible study participants within a larger population. Platforms can rapidly comb through a wealth of EHR information and match patients to potential clients in minutes. 
Machine learning is also instrumental in the growth of precision medicine. For example, companies use EHR data mined from hundreds of thousands of patient cases to build models and predict treatment responses based on genomic information. This, in turn, can inform recruitment efforts within target populations. 
Because of their varied needs, many trials manage multiple streams of patient referrals to fulfill recruitment goals. Additional software solutions are critical in facilitating the "hand-off" of patient referrals to sites for screening and enrollment. Companies are addressing this step, working to seamlessly integrate sites, sponsors, and referral partners such as those described above. Together, these innovative companies are ensuring that clinical trials are efficient and accessible while minimizing the number of potential patients that fall through the administrative cracks. 
---
About Jai Singh

Jai Singh is the Senior Vice President of Growth at Reify Health where he leads site adoption strategy. Singh helps researchers at the thousands of sites that currently use Reify Health's connected platform, StudyTeam, manage enrollment across multiple trials. The platform supercharges sites' daily workflow to improve effectiveness and save time, and provides visibility for sponsors. By powering the connection between sites and sponsors, Reify Health accelerates the development of new and life-saving therapies.