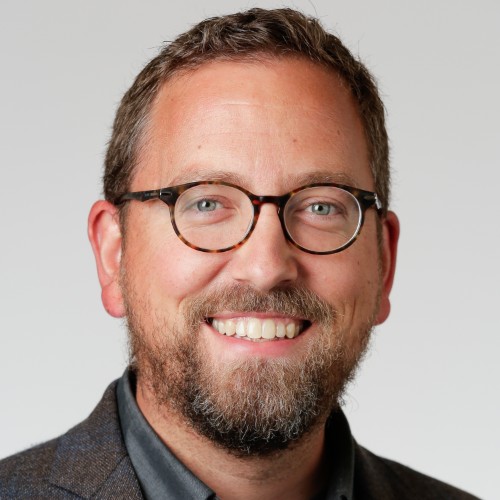 For all of the advanced clinical technology hospitals across the country leverage to stay on the bleeding edge of innovative patient care, healthcare, as an industry, has been extremely slow to adapt when it comes to implementing modern technology to improve everyday processes—both inside and outside clinical settings. In many hospitals, manual phone calls and fax machines are still some of the most relied upon methods for exchanging information.
Healthcare IT, meanwhile, has traditionally been a world of walled gardens. The importance of data confidentiality, security, and compliance paved the way for safe but cumbersome information standards like HL7, founded over 30 years ago. In addition, the proprietary technologies of legacy EHR monoliths were often specifically designed to stifle competition and increase reliance on a single central EHR solution focused on upsell opportunities.
As point solutions and best-of-breed vendors emerged to fill in the white space left by EHR giants, hospitals and providers have had to deal with a thick layer of complexity, often stitching together difficult integrations, leading patchworked IT infrastructures with customized pathways between critical systems that often can't communicate with each other effectively.
What's the fallout?
We've outgrown the EHR. There are so many new demands facing healthcare organizations, particularly when it comes to digital engagement across the entire patient journey. We're marching ever forward toward more holistic platform solutions, but many organizations have been building their engagement strategies through a network of disparate point solutions and siloed data warehouses.
Most importantly, a lack of interoperability can do real harm. At the individual level, providers need instant access to full, longitudinal health histories in order to get a complete picture of a patient's health and make informed care decisions. It can also lead to an incomplete understanding of an entire population's needs, resulting in poor outcomes across the board. Finally, patients and family caregivers struggle with inconsistent messaging, several different systems to manage, and feeling unknown by their care providers.
What interoperability enables
Leading organizations are taking active steps toward higher levels of interoperability, through investing in new communications and data standards and frameworks like Fast Healthcare Interoperability Resources (FIHR) and through working with vendors that actively develop agile and interoperable solutions. These are just a few examples of the powerful use cases for healthcare interoperability:
AI and analytics: Healthcare tech is getting more intelligent. We're seeing marked increases of automation and artificial—often referred to as augmented—intelligence to not only improve patient experience and enhance workflows but also assist in clinical decision making. Data availability, as well as proper labeling and training, is the lynchpin enabling technology to perform effectively. When data is structured correctly for machine-learning environments and instantly available to AI and machine learning solutions, it can be digested, analyzed, and synthesized in ways that provide context and meaning for end-users, enabling real-time decisions and interventions.
Improved care coordination: There are so many stakeholders in a single patient's care journey, from physicians, specialists, and administrative staff to loved ones and family members, and even patient advocates. Ensuring that data can move across platforms and providers and be available to anyone that needs it enables new types of care coordination. Specific use cases include:
– Physician alerts: Notify a doctor when one of their patients checks into an emergency department or is discharged from the hospital.
– Medication reconciliation: Provide a full history of medications a given patient is currently taking or has taken in the past and flag any differences in record-keeping or contraindications that need to be addressed.
– Patient rounding: Through digital patient rounding, care teams can instantly identify safety and environmental concerns, note the presence of social determinants of health, flag physicians, pharmacists, or other specialists when a patient needs additional information, and identify macro trends to improve patient care.
– Referrals: Instant referrals can be sent directly through healthcare information exchanges, keeping providers in the know and reducing friction for patients.
– Care transitions: Patients changing providers, either moving from an inpatient to an outpatient setting or switching care teams, should not face any care gaps due to information not being available from one care setting to the next. 
Better patient experiences: Interoperability and data availability have direct impacts on patient satisfaction. When you have a patient's full history at your fingertips across systems, you are inherently reducing friction. Every time a patient doesn't have to fill out the same form twice, answer the same question multiple times, or call into different offices to schedule appointments, the patient experience improves. Interoperability use cases here include:
– Intake: Surface patient records to a physician for review as soon as a patient checks in to reduce wait times
– Post-discharge outreach: Automate outreach with post-discharge care instructions to ensure patients have what they need and feel confident in their care plans
– Patient preference tracking: Record patient preferences across systems to optimize the experience
– Point-of-care surveys: Capture real-time feedback and operationalize instantly through alerts to relevant stakeholders to improve operations and enhance satisfaction
The trend toward care being delivered outside the four walls of the hospital has fostered a new push for IT cohesion. As a result, we're seeing patient experiences that are marked by human touch and understanding, and hospitals that are able to learn about, engage with, and truly know each and every patient, enabled by technology.
Interoperability brings with it the ability to care for your patients more efficiently, effectively, and in ways that will not only improve outcomes but enhance the time they spend with you. It also paves the way to better performance, enabling easy data analytics and trends analysis. It's time to move past the walled gardens and into the connected future of care.
---
About Jeff Fuller
Jeff Fuller is the Vice President of Analytics Solutions at CipherHealth – a leading healthcare technology company creating innovative patient engagement solutions that improve communication and satisfaction. With over 24 years of experience in health system operations and analytics, Jeff's work is aimed at serving health transformation with a commitment to whole-person health and high-value care. As a subject matter expert in innovative analytics solutions, Jeff believes our industry is in a pivotal moment to elevate digital health engagement as a catalyst to achieve personalized, proactive, and convenient health conversations and relationships. Prior to joining CipherHealth, Jeff was the Executive Director of Analytical Solutions at UNC Health.
---