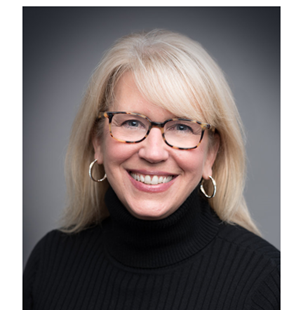 How interactive patient systems help hospitals support their nurses – ultimately allowing them to provide better patient care and work at the top of their licensure, while also educating patients in their care plans, and enhancing the overall patient experience with no expense to the nursing staff. 
————————————————————————————————————————————
The critical role of nursing, along with high nurse burnout rates have come into intense focus over the last six months. Nurses are burning out at a rate four times higher than before the pandemic. The dramatic change occurred because nurses are continuously being tasked to perform additional non-nursing duties, while also caring for more critically ill patients. The Medscape Nurse Career Satisfaction Report 2020 states that "nurse's burnout rate quadrupled since the pandemic. Medscape received responses from 10,424 nurses and APRNs in the United States and shows that in every group, more nurses rated themselves as very or somewhat burned out compared with the pre-pandemic period."
Daily requirements for nurses come from the government, regulating non-profits, best practice workflows, and internal initiatives. While all are important, many come with administrative tasks that clog the patient care workflow and cause confusion around nursing priorities. It requires tremendous effort to accomplish everything required without taking away from vital patient care. So, how do we remove as many non-nursing tasks as possible so nurses can practice at the top of their license?
Patient interactive technology tools, if executed correctly, assist in increasing patients' satisfaction, and create patient empowerment, all while decreasing the nursing burden. With the right technology, there are ways to give patients some of the controls related to non-nursing tasks like requesting ice chips or pastoral care and giving them access to their health data. Patient-facing technology can remove communication barriers efficiently and effectively. Interactive patient care also builds a larger patient care team. Interactive patient technology like in-room patient television, tablet, personal smart phone, and other digital displays can all be configured to provide key services and prioritizes patient needs while taking the burden off the nurse.
Patient-facing technology disguised within common in-room equipment can be a game-changer. Imagine being admitted to a hospital and you are welcomed with your preferred name presented on the in-room TV, with soft relaxing nature sounds playing in the background. Patients have noted that small personal touches make them feel like a person rather than just a patient. Other features and functionality build from there.
The following are just examples and each hospital and even unit needs to be designed with careful consideration as to what will work best. Interactive patient systems can play short welcome videos from the CEO or the head of a specific unit, to help set patient expectations. Distraction therapy is possible with access to a variety of digital streaming options or media that plays music or white noise in the background, can be a good way to support relaxation and also decrease the noise from pumps, alerts, and noise in the hallway. The technology also allows patients to order meals or send service requests directly to a specific department, bypassing the need to interrupt the nurse. These requests include spiritual care visits, housekeeping, food service, seeing the comfort animal or a patient advocate – and can be easily accessed using the pillow speaker remote or by scanning a QR code on their personal device. 
Patients can also complete surveys for the purpose of service recovery before they are discharged. Additionally, by incorporating digital signage into the patient room clinicians are alerted in real-time what the most important things to know about the patient are – helping everyone who enters the room have the same information. With these digital boards, the nurse does not have to duplicate documents, as the data is shared to and from the EMR electronically. Loved ones visiting see the real-time information and can ask meaningful questions of the care team.
When organizations leverage Real-Time Locating Systems (RTLS), they can track care team members' locations and are automatically alerted with care team members who have checked in and out of a patient room for the purpose of tracking rounding. Rounding is then shared on the digital whiteboard, so the patient and their loved ones know who has been in their room and when. RTLS and patient engagement solution integrations also provide the ability for every care team member who walks into the patients' room to be displayed with their picture, name, and role on the digital whiteboard, and even a little story about them can be displayed for a more meaningful connection. The digital door sign can post who is currently in the room and show a countdown clock for specific patient needs. There are many other tasks assigned to nurses that can be alleviated when the right technology is available.
A picture is worth a thousand words – when patients have access to an interactive patient engagement solution, they or their loved ones can upload a picture of themselves to their digital boards. The picture is encouraged to be one of them at a healthier time and/or engaging in a hobby. This fosters conversation between the patient and their care team and reminds the patient of what they have to look forward to.
The most significant role interactive systems play in patient care and minimizing burnout is how it facilitates patient education. As soon as a patient is admitted to a hospital, they are being prepared for discharge, meaning educating patients and/or their caretaker is a significant part of the patient's stay. Nurses also are required to assess patient comprehension and document what was taught when, what materials were used, and who was educated.
Some diagnoses or conditions have thirty-plus teaching topics to achieve. Using technology to deliver succinct patient education videos, that are produced at a 5th-grade level, and can be assigned from within the EMR, sent directly to the patients' TV or Tablet, and documented back into the EMR, is extremely beneficial to all. When interactive patient solutions are offered for the purpose of providing education, it means patients can engage at a time best for them. When patients learn, it enhances the questions they have for their care team, making their care more meaningful. When directed at their specific needs, it can even help decrease patient readmissions. All of these resources minimize the nurse's workload and streamlines the care delivery process.
Patient interactive solutions solve many inefficiencies and dissatisfiers for patients and nurses. If the solution is configured with a technology partner who listens and understands the organizations' specific needs, then patient care and outcomes can be optimized, while nurses and other care team members benefit from a more streamlined workflow. Knowing this technology exists there is no need for hospitals to be tasking nurses with non-nursing duties that do not permit them to practice at the top of their license.
---
About Heather Wood, CPXP
Heather Wood brings three decades of patient education and engagement experience to eVideon as the VP of Clinical Innovation. She has devoted her career to improving patient and family health efficacy. For over 15 years, she worked directly with patients and families in the hospital and community setting as a patient educator, then transitioned to healthcare information technology. Over the last 15 years, she has brought patient education, patient experience, and technology together – helping design and implement interactive solutions. Heather is an expert in developing patient education curriculums and is a trainer for healthcare teams, helping them learn to use technology as a way to improve patient education and engagement efficiently and effectively.
---