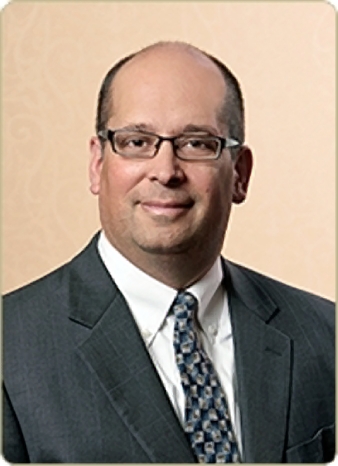 "I have received more recognition, interest and support in the last year than in the previous two plus decades of my occupational health career."
These were the words spoken to us recently by the medical director of a Fortune 500 corporation reflecting on the dramatically increased attention he was receiving from the C-suite of his organization following the COVID-19 outbreak. Despite the global turmoil that the COVID-19 pandemic has left in its wake, a revitalized focus on taking the best possible care of our workforces has suddenly become one of the most critical perspectives that businesses and health organizations must adopt moving forward, and that improved focus can best be encapsulated with a single word – technology.
COVID-19's far-reaching organizational impact affected employee and occupational health specialists in unprecedented ways. Needs changed almost constantly as their responsibilities for maintaining the health and safety of their workforces seemed to shift every single day.
How would they transition seamlessly to remote working conditions and still manage health surveillance? How would those companies with worksite clinics continue to handle employee illnesses and injuries happening on the job? What new worksite health compliance and clinical care policies would have to be implemented at healthcare facilities as a result of the pandemic? These questions were only the tip of the iceberg.
Needless to say, the pandemic forced healthcare and business leaders all over the globe to see the work their organizations do from a very different perspective: How can those same organizations – especially those deemed essential, like healthcare facilities – continue to do the work that millions of others depend upon if their employees are not fully present, productive and healthy?
The Integrated Benefits Institute estimates that health-related work absences cost U.S. businesses nearly $530 billion each year in lost productivity, and that figure does not account for a once-every-hundred-year pandemic. And while electronic health records have become increasingly common at many large healthcare organizations for tracking and managing employee health, far too many of them still rely on spreadsheets, multiple home-grown databases, paper filing systems, and even EHRs designed specifically for their patients to round out their employee and occupational health programs. This makes it immensely cumbersome and difficult to support compliance requirements and healthy workforce initiatives, especially when health and safety procedures are rapidly changing.
Without the right digital infrastructure in place, managing employee and occupational health is difficult enough, but do not have the proper technology during a pandemic makes the process nearly impossible. A robust occupational health IT infrastructure that consolidates compliance and safety, employee engagement and clinical care on a single, certified, interoperable cloud-based EHR platform has now become one of the most critical investments that organizations – especially in healthcare – must make moving forward. Software needs to be both scalable and configurable, as well as fully interoperable with HR systems, e-mail applications, insurance carriers and immunization registries. As with most IT-based solutions, the goal here needs to be the streamlining and simplification of occupational and employee health management.
Technology that also features multiple and differentiated points of access – including separate employee and employer interfaces – will become valuable for consistent and accurate medical surveillance and compliance while also allowing employees to engage in company wellness initiatives and connect with clinical staff more easily if required.
Perhaps it goes without saying, but occupational and employee health software must also now be fine-tuned to support pandemic response. At Enterprise Health, we worked with one of our health system clients several years ago to build out pandemic response functionality as they were involved in managing the last Ebola outbreak. When COVID-19 struck, we were able to rapidly modify that functionality to support COVID-specific requirements. We also moved quickly to leverage existing modules including employee engagement, case management, vaccine management, encounter documentation and reporting to aid our clients with their COVID workflows.
In addition to functionality, it is imperative for healthcare software vendors to adopt and maintain a more agile footing. This includes refining and launching telehealth capabilities, contact tracing and new mass immunization capabilities, especially since client needs are now dictated by a much higher level of urgency that requires quick responses and adjustments because of the uncertainty and ever-changing nature of the COVID-19 pandemic.
Finally, it is vital that occupational and employee health software deliver on both compliance and clinical capabilities so that as policies and protocols change within organizations – sometimes very rapidly – implementation of those changes is swift and uncomplicated, even for large health systems with tens of thousands of employees in their care who are subsequently responsible for the health of tens of thousands of patients.
COVID underscores the critical nature of not only having healthy employees but also having the technology infrastructure in place to help keep those employees as safe and healthy as possible, especially when those employees are the people on the frontlines fighting to keep everyone else safe and healthy during a pandemic. Health IT must play a crucial role going forward in managing a comprehensive and successful employee and occupational health and safety program.
---
About Jeff Donnell
Jeff Donnell is the President of Enterprise Health, developer of the only healthcare IT solution that combines occupational health and compliance, employee engagement, and clinical care on a single, certified, interoperable cloud-based EHR platform. Notable customers include Chevron, JP Morgan Chase, Eli Lilly, and Northwell Health.
---