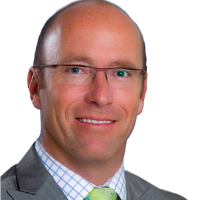 The pandemic has given rise to new norms in drug development that will influence the future of the industry as we know it. The world has been in urgent need of COVID-19 vaccines, treatments, and diagnostic tools. In view of this, regulators have demonstrated unprecedented flexibility and collaboration with key industry players to support the delivery of treatments to the market. As we near the other side of the pandemic, it is worth reflecting upon the adoption of non-traditional processes to identify synergies and efficiencies that could be implemented in the long term. Here's a look at what we've learned from COVID-19 era regulatory practices in clinical development.
1. The rapid adoption of decentralized and hybrid clinical study design spurred by the pandemic will present new regulatory challenges for the foreseeable future. Social distancing and occupancy restrictions have expedited the digital transformation of clinical trial study design and execution as industry players have raced toward COVID-19 vaccine and treatment development. The lessened ability to meet in person placed limitations on site-based studies, quickly paving the way for wider adoption of decentralized clinical trial (DCT) models to keep development moving. Additionally, virtual pre-investigational new drug (IND) meetings have been allowed by the U.S. Food and Drug Administration (FDA), along with greater flexibility around mandates on alternatives to traditional clinical information. These approaches have combined to help accelerate FDA review and study commencement timelines to as low as 30 days.
Health agencies also increased their flexibility to conduct submission reviews on a rolling basis to accelerate emergency use authorizations (EUAs) rather than waiting for a full dossier of information for a new drug application (NDA) to be completed. There is always a balance in assessing the risks and benefits of such an approach and generally, this requires a very robust real-world safety surveillance plan to ensure early detection of potential issues.
Going forward, onsite investigations will most certainly resume, but often as hybrid virtual/site-based studies, involving many decentralized trial features. These hybrid approaches will be the catalyst for further shifts in regulatory guidance in the interest of maintaining comparable levels of safety and quality to in-person trials. Furthermore, as these hybrid models become more commonplace, we will see more regulatory guidance specific to automatic capture, monitoring, sharing, and reporting of patient data in adherence to evolving privacy standards globally.
2. Companies are turning to regulatory information management technology to expedite their submissions. The pandemic created an immediate need to implement more streamlined paths to market. This first came for COVID-19 test kits and treatments aimed at minimizing symptoms and shortening disease duration. These were followed by more expeditious regulatory submission processes for vaccines to immunize the public more quickly. Agile and streamlined regulatory information management and regulatory intelligence provided companies with the necessary tools to facilitate rapid reporting and ultimately, approvals. 
Over the past year, regulatory authorities have fundamentally changed how they are reviewing submissions. First, regulators liberally issued Emergency Use Authorizations (EUAs) for COVID-19 products to expedite the testing, treatment, and vaccination of patients. As mentioned, they also began accepting submissions in pieces on a rolling basis. Since March 2020, the FDA has issued 72 new COVID-specific guidance documents and is likely to continue. While the industry can expect regulatory bodies to slingshot back in the direction of greater stringency to some degree, regulators and industry players are likely to keep an eye out for opportunities for continued synergy and partnership between companies and regulators that the pandemic made possible. 
As with every industry, digital connectivity has been the cornerstone of continued efficiency. Regulatory intelligence technology is assisting companies in connecting with regulators as well as interdepartmentally across their traditionally siloed global teams. Additionally, as regulations continue to change and become more stringent, artificial intelligence (AI) and machine learning (ML) will help companies to keep up with country-level updates and automate repetitive and time-consuming regulatory tasks. 
In the future, regulatory teams will continue to leverage technology to drive efficiencies in regulatory information management, as well as embrace greater usage of outsourcing models so teams can more easily handle diverse and complex sets of country-specific regulations. The utilization of cloud-based technology as the industry standard opens the door for teams to minimize the impact of COVID-related workplace restrictions, continuing remote work practices, and optimizing more activities through outsourced partnerships. These new processes will allow regulatory teams to eliminate redundancies from manual workflows and dedicate more time to regulatory strategy and innovation.
3. Enterprise connectivity has evolved from an added benefit to a core component of company success. The acceleration of digital advancements and collaborative practices amongst the pharmaceutical industry during COVID-19 have enabled a historic rollout of vaccines. On the road ahead, enterprise connectivity will continue to propel the industry forward with greater efficiency long after the pandemic is put to rest. It will support companies as they strive to create more effective treatments for patients in general, and particularly in the areas of specialized and rare disease. 
Reflecting on the past year, the COVID-19 pandemic has shed light on areas of opportunity for the pharmaceutical industry, forcing us to see where traditional processes are ripe for improvement. Industry and regulatory professionals can continue to pursue growth rather than revert to the status quo once the pandemic has effectively ended. Adapting the regulatory environment to these learnings will be crucial in not only preparing for the next pandemic but, importantly, in transforming the industry as it looks towards the future of medical innovation.
---
About Ronan Brown
Ronan Brown is SVP and Head of IQVIA Integrated Global Compliance, where he connects IQVIA's global partners with high-tech solutions to manage their compliance challenges. He has spent his career supporting healthcare companies through technological transformation, starting in the UK as a CRA for BRI International. He later joined Glaxo Wellcome, where he focused on respiratory studies in several capacities, including project management, medical affairs and market support. As medical technology became increasingly globalized, Ronan moved to Quintiles, eventually leading Minerva, a Quintiles subsidiary based in Glasgow. He joined NovaQuest in 2005, the corporate venture arm of Quintiles, where he focused on identifying promising health solutions in the European biotech market. His specialization in emerging heath technology brought him to San Diego in 2007 to lead business development for NovaQuest on the West Coast. He has since continued to build expertise in how advanced technologies like ML and AI can support safer, more effective health innovation