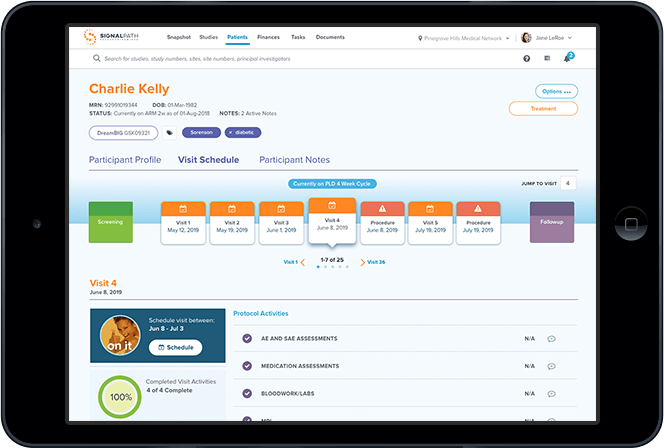 What You Should Know:
Verily, an Alphabet company announced an agreement to acquire SignalPath, a Raleigh, NC-based clinical trial management system (CTMS) that improves the ease, quality and efficiency of conducting clinical research at study sites. Financial details of the acquisition were not disclosed.
– The acquisition marks Verily's first major acquisition that will strengthen and expand Verily's existing clinical trial system and evidence generation platform, known as Baseline. The Baseline platform enables better and faster clinical trial execution, improved data aggregation and analysis, flexible study options designed for decentralized and hybrid trials, and the ability to capture real-world data, such as that generated by novel sensors and biomarkers.
– As part of the acquisition, SignalPath employees will join Verily as part of Verily's clinical research business at the time of closing. They will maintain their physical presence in Raleigh, increasing Verily's geographic footprint with this new location in North Carolina.
SignalPath Background
Founded in 2014, SignalPath with a similar goal to change the way that clinical research is conducted, and a specific focus on building state-of-the-art software to improve efficiency for clinical research sites. SignalPath's platform reduces fragmentation by leveraging a modern software architecture with a cloud-based platform in order to optimize management of a study site's clinical trials portfolio. SignalPath's robust technology infrastructure offers novel approaches to partners that can dramatically improve the costs, complexities and time associated with clinical trials. By joining with Verily, SignalPath will be able to provide clinical research sites access to a quickly growing portfolio of resources, tools and trial opportunities that further strengthen its value proposition.
"At SignalPath, we've created a better research ecosystem – one that combines a network of premier, technology-enabled research sites with a best-in-class suite of clinical trial tools to address the pain points experienced by patients, sites and sponsors," said Brad Hirsch, MD, co-founder and Chief Executive Officer of SignalPath. "Combining these capabilities with Verily's clinical studies platforms business accelerates our ability to scale these solutions and make them available to a larger group of sites as well as provide entirely new opportunities to our network. It is another step forward in accelerating clinical research and helping get treatments to market faster."