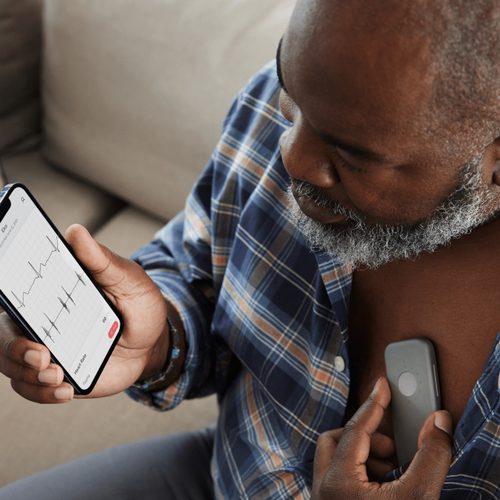 What You Should Know:
– Eko, a cardiopulmonary digital health company launches its next-generation Eko DUO, an FDA-cleared cardiac assessment tool that functions as an electrocardiogram (ECG) and digital stethoscope to detect early signs of heart disease and facilitate timely care and personalized disease management.
– DUO is a pocket-sized cardiac examination system for clinicians used to detect early signs of heart disease and facilitate timely care for patients in and out of the clinic. Frontline clinicians can now view or live stream ECG tracings and sound waveforms directly from their mobile devices with just a few taps. 
All-in-one Cardiac Exam System
By combining ECG and auscultation, clinicians get more information at a glance without disrupting workflow or running costly tests. FDA-cleared software enables clinicians to capture, transmit, and analyze electromechanical cardiac data in as little as 15 seconds — from the clinic or the comfort of patients' homes.
Purpose-built for wireless listening and recording — both in-person and via telehealth — DUO is ideal for clinicians who need to be mobile or work outside of normal clinical environments. Its unobtrusive form factor makes it easy for clinicians to deliver care in both clinical and non-clinical environments like residential care facilities or a patient's own home.
Other features include:
– See and hear heart, lung, and bowel sounds and ECG in real-time for more timely, informed decision-making. Initiate remote auscultation for telemedicine exams over a dedicated
– HIPAA-compliant and encrypted live stream with just a few clicks.
– Save unlimited recordings to chronicle a patient's history or monitor disease progression on a unified cloud dashboard.
– Securely share recordings for a second opinion or referral in just a few seconds.
– Access advanced audio controls to fine-tune your listening experience.
Eko's automated disease detection software, powered by FDA-cleared, clinically proven artificial intelligence (AI) algorithms, helps clinicians detect heart murmurs and atrial fibrillation with comparable accuracy to human experts. Most recently, real-world validation for Eko's heart murmur detection algorithm came from a peer-reviewed publication in the Journal of the American Heart Association.
"The next generation DUO is an important component of the comprehensive platform for digital cardiopulmonary care that we are building," said Connor Landgraf, CEO and co-founder of Eko. "The most important weapon we have against heart disease is data and knowledge. When we have information about how our heart is functioning, that's the weapon that helps us fight this disease more effectively."