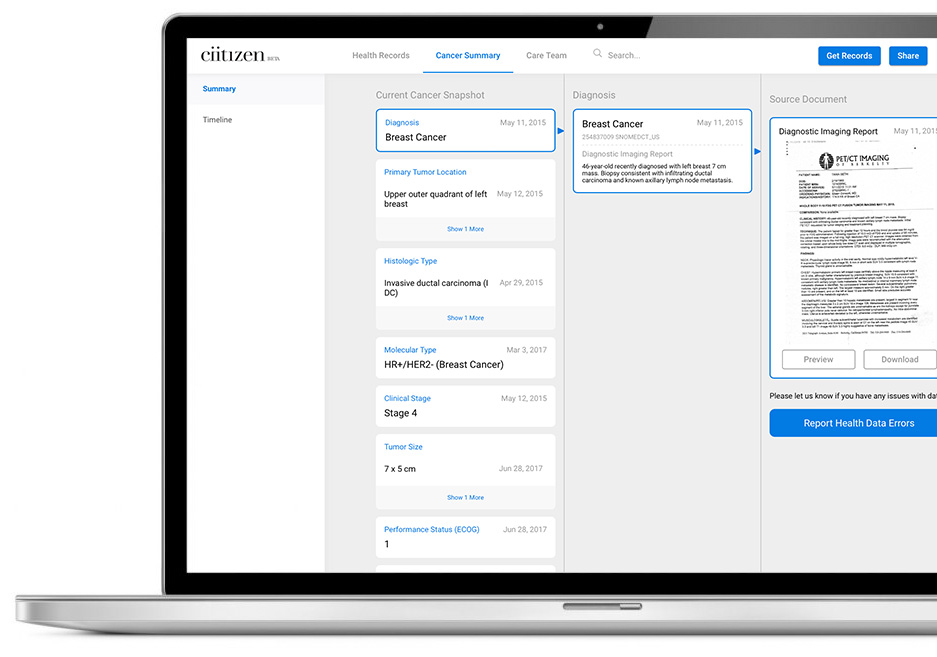 What You Should Know:
– Ciitizen, a Palo Alto, CA-based consumer healthcare technology company helping patients get full control of their medical records to access more personalized treatment options, today announced the launch of Cures Gateway, a platform for Health Information Exchanges (HIEs) to effortlessly comply with patient-initiated requests for medical records.
– The Ciitizen Cures Gateway will enable records to be delivered to a personal health app selected by the patient. It is just one component of the Ciitizen HIE Platform, which includes Prism, Ciitizen's HIE-specific data warehouse and analytics reporting platform, and iQHD, the top-ranked data quality Consolidated Clinical Document Architecture (CCDA) inspector for HIEs.
– Rochester RHIO recently implemented the Cures Gateway to help ensure compliance with the 21st Century Cures Act Information Blocking Rule and to assist their participants in assuring seamless patient access to data. Also, Ciitizen has secured initial commitments from other HIEs including HEALTHeLINK in Western NY and CRISP (Chesapeake Regional Information System for Patients), to implement the Gateway in the coming months with coverage for millions of patients. The Cures Gateway will allow HIEs to reduce the burden of patient access on the participating providers and hospitals, labs and radiology centers that they handle data for.