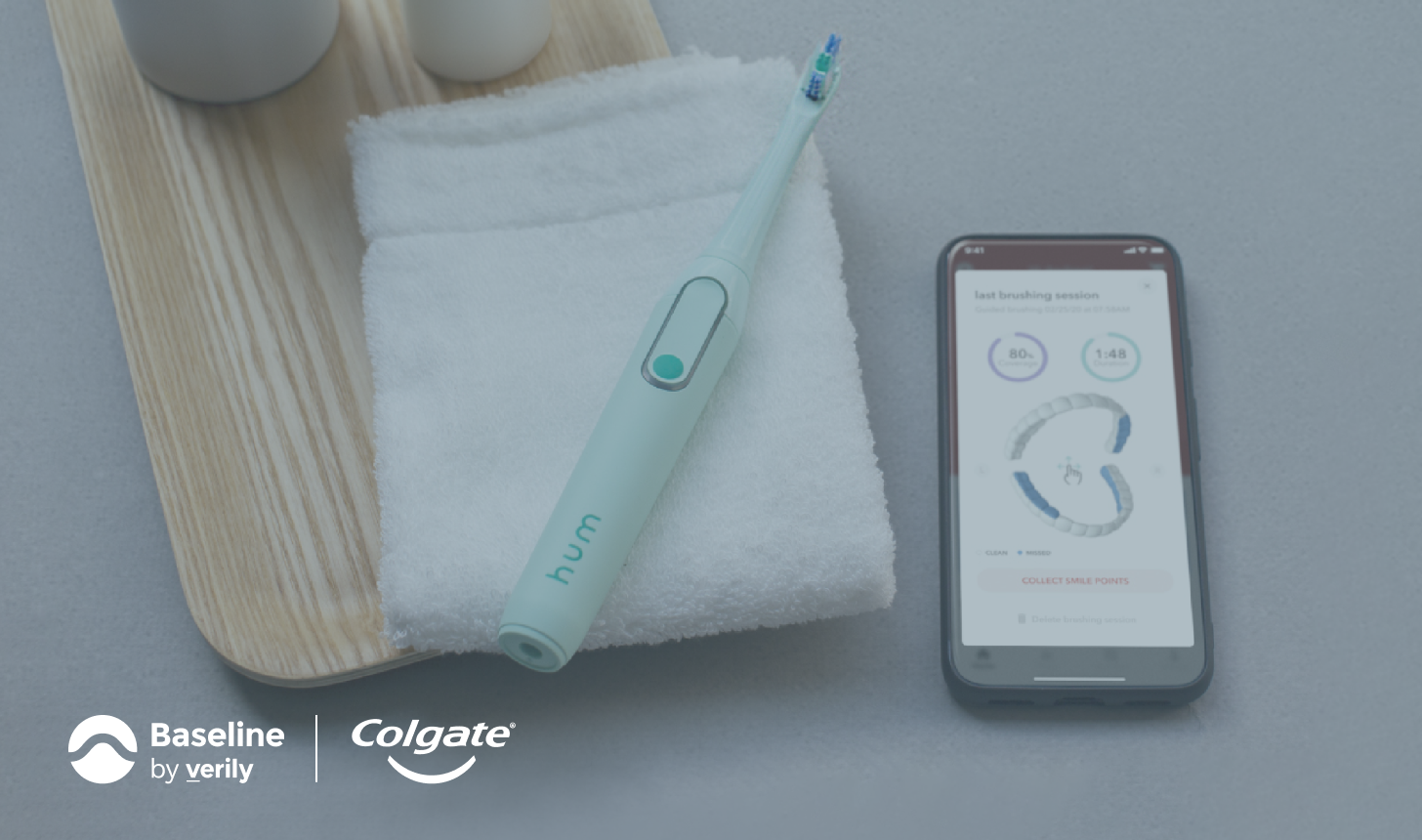 What You Should Know:
– Verily and Colgate, today announce a new oral health study as part of Verily's ongoing Baseline Health Study that will aim to improve understanding of the connections between oral health and overall human health. The study will assess how oral health practices affect health more broadly.
– The study's goal is to see how oral health practices, including intensive non-surgical periodontal therapy, as well as a robust Colgate home oral hygiene regimen monitored through its hum smart toothbrush connected technologies, affect health more broadly. Periodontal treatment focuses on addressing issues with gums and oral health before they become more serious and potentially lead to tooth loss.
Study Enrollment Details
The study will enroll current participants in Verily's ongoing Baseline Health Study, ages 18 and older,
with prediabetes, type 2 diabetes and/or cardiovascular disease for up to 18 months. The non-surgical
periodontal therapy will be administered by co-investigators at the University of North Carolina at
Chapel Hill Adams School of Dentistry. The "Baseline Oral Health Study: UNCoVer the Connections to
General Health" and has been posted to clinicaltrials.gov.
"We've known for some time that oral health, cardiovascular disease and diabetes were interrelated.
The depth of biological measurement in the Baseline Health Study combined with the dental expertise
of the UNC Adams School of Dentistry and Colgate will enable us to expand our knowledge base
dramatically," said Rob Califf, MD, Head of Clinical Policy at Verily and Google Health.