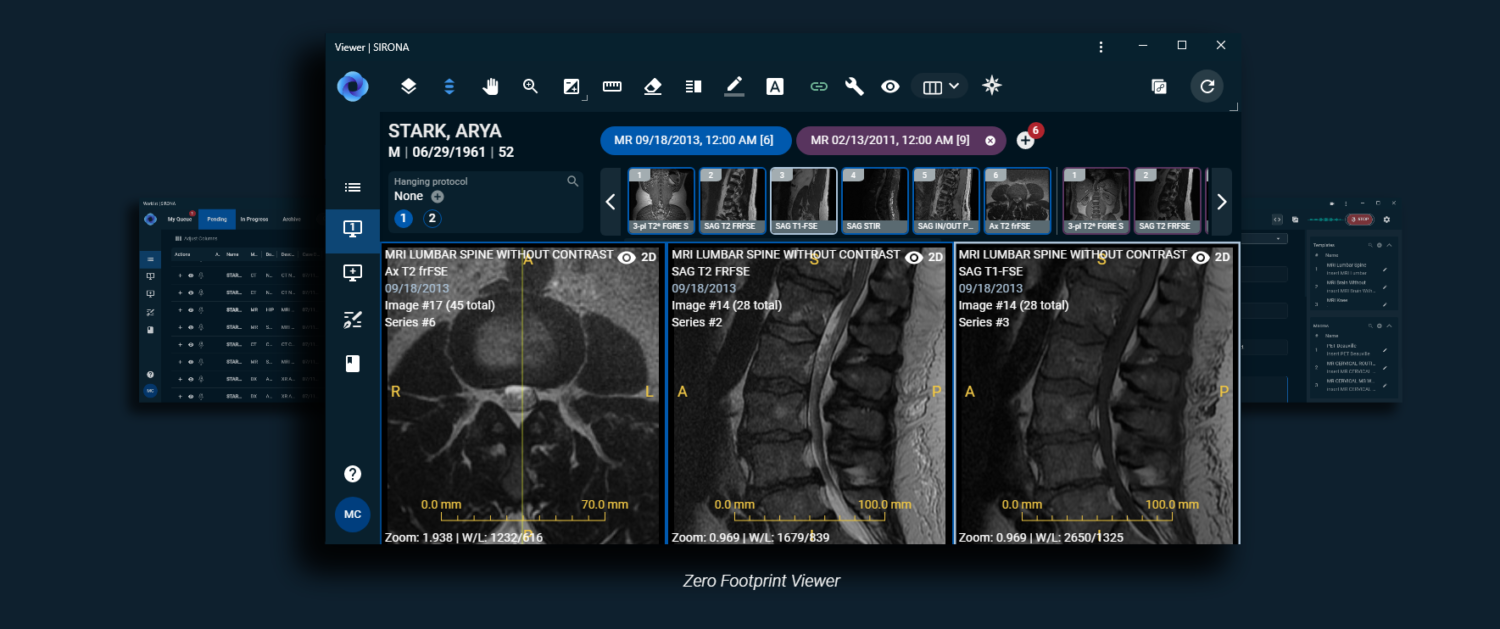 What You Should Know:
– Sirona Medical, a San Francisco, CA-based company founded on a deep understanding of both the practice and business of radiology, today announced partnerships with radiology practices across the country to develop and bring to market its novel radiology operating system (RadOS).
– Sirona's collaboration with five leading national practices including California Advanced Imaging Medical Associates (CAIMA), Hackensack Radiology Group, Triad Radiology Group, among others, represents a major milestone for Sirona's mission to transform medical imaging. Together, these practices are responsible for nearly two percent of radiology reads in the United States, with an estimated total volume of 8.3 million studies across more than 100 facilities.
Empowering Radiologists Through Better Workflow
The growing shortage of radiologists and the increasing volume of diagnostic studies, coupled with shrinking reimbursement, have placed radiology practices under enormous pressure. Designed to unify fragmented radiology IT systems, Sirona's cloud-native platform aims to simplify workflow and boost the speed at which radiologists can read, diagnose, and report.
The fully integrated Workspace, embedded with machine learning tools, allows radiologists to focus on the image and patient diagnosis rather than managing disparate technological components. This saves radiologists time and supports the delivery of high-quality reports, essential to practice referrals and reimbursements.
Executive Team
Sirona Medical is currently led by a team of software engineers, data scientists, and radiology professionals including Alan Kaye, MD, chief medical officer and former president of the American College of Radiology (ACR), as well as industry veterans from Sectra, Arterys, R2 Technologies, and others. Notable advisors include Curt Langlotz, MD, Ph.D., director at the Center for Artificial Intelligence in Medicine and Imaging (AIMI) at Stanford University; Chris Wood, former CTO at Intelerad; Ron Paulus, former CEO at Mission Health, and; Bob Baumgartner, executive chairman of the board at the Center for Diagnostic Imaging.