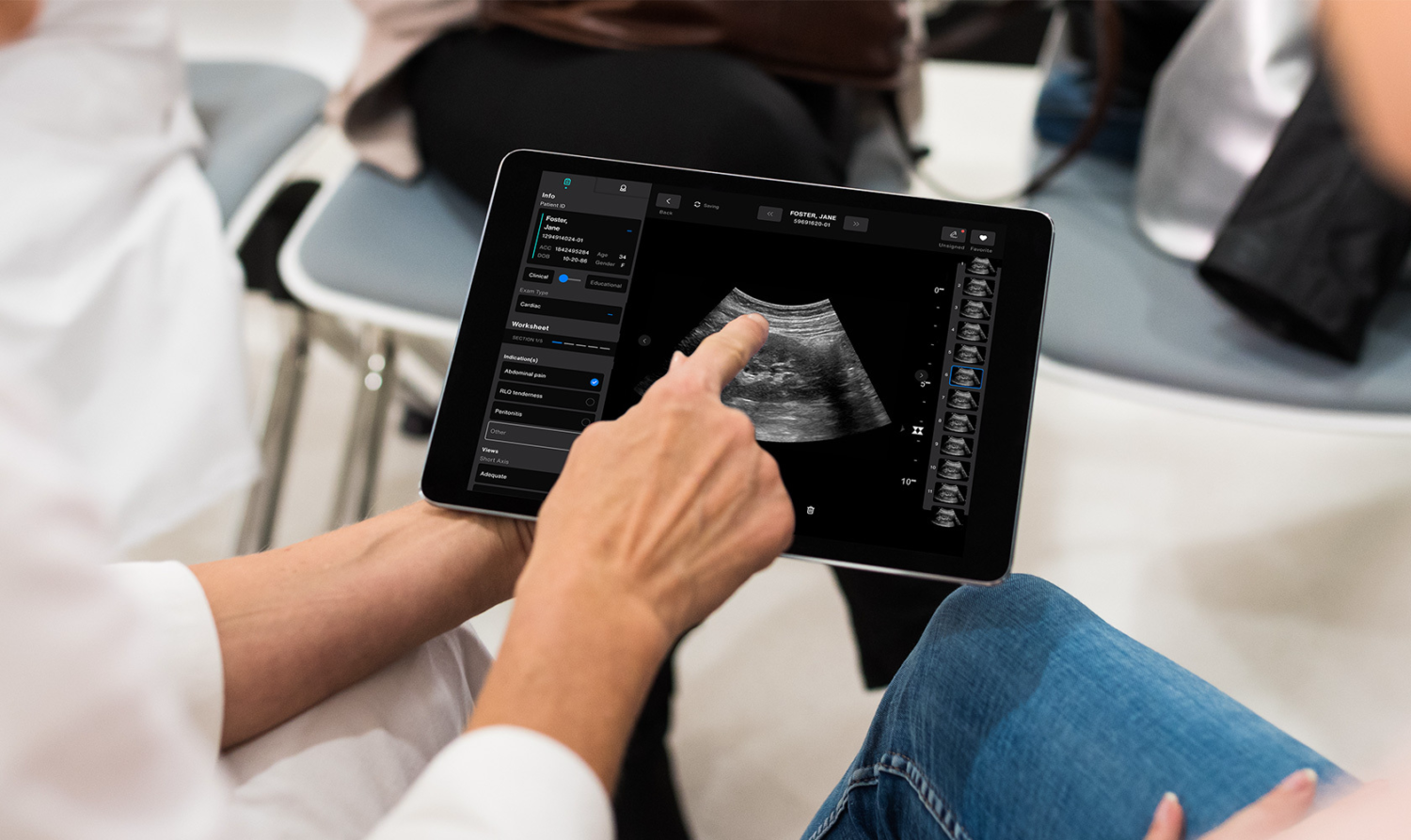 What You Should Know:
– Exo (pronounced "echo"), a pioneering health information and devices company, announced it has raised $220M in Series C investment round led by RA Capital Management and joined by BlackRock, Sands Capital, Avidity Partners and Pura Vida Investments.
– The funding will fund the commercialization of its patented handheld medical device and its intuitive point-of-care ultrasound workflow solution, Exo Works. This brings Exo's total funding to more than $320M.
Exo Works: Ultrasound Workflow Solution
As evidenced by COVID-19 triage areas, doctors can't rely on large cart-based ultrasound systems that require vast amounts of power and space. Providers need small, yet powerful and intuitive handheld ultrasound devices that can fit in their pocket as they run from floor to floor to handle every emergency. Rather than putting an order into radiology and waiting for the ultrasound machine to come to them 30+ minutes to hours later, they need to be able to pull a device out of their pocket to scan and diagnose a patient in real-time.
How It Works
Developed by a team of chip, MEMS and medical device visionaries, Exo's device uses radically new materials and processes along with AI to generate unrivaled image fidelity and definition in handheld ultrasound at an affordable cost. The software works with nearly all point-of-care ultrasound devices and securely connects to the most common EMR and PACS systems used in hospitals to house imaging and communications. The ease of connectivity finally makes interoperability a reality and disconnected ultrasound processes a thing of the past. This scalable technology will allow Exo to widely distribute a device that aims to decentralize ultrasound while making it accessible everywhere. 
Use Cases for More Accurate Imaging at Point of Care
Uses such as predictive diagnostics could influence patients to make better choices and adopt healthier lifestyles prior to a confirmed diagnosis. Remote quality assurance and credentialing could allow experienced providers at different institutions to review and approve medical imaging. Ultrasound scans via telemedicine would enable patients at home to be sent a probe and guided through a scan by an experienced provider.
Whether pinpointing veins for IVs, evaluating cardiological conditions or scanning the lungs of COVID-19 patients, Exo's powerful device will aim to see deeper and provide more accurate imaging for a wide range of body types, including obese and overweight patients that are hard to scan effectively with current handheld ultrasound technology. 
"Exo's hardware and software were designed in tandem, with the future of decentralized healthcare at the forefront of every decision," said Exo CEO Sandeep Akkaraju. "Our vision is a healthcare system unconstrained by the four walls of a hospital and engineered for a world where providers can see clearly into every patient immediately."