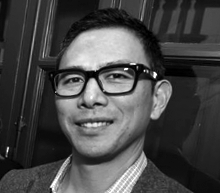 The pandemic left us floundering in many ways — our healthcare infrastructure was not prepared to handle a fast-moving, contagious virus that made it unsafe for in-person visits with a mental health provider, not to mention a virus that would keep the vast majority of Americans stuck in their homes for close to a year. Financial pressure, jobs lost, lives lost, social isolation, homeschooling, the fear of contracting the virus whose effects were largely unknown, especially for those already living with a serious illness — all of this takes an extra toll on a person's mental health.
Clinical psychiatrist and retired Army Brigadier General Stephen Xenakis likened the pandemic to a "protracted war," writing that, "We must all realize that the trauma created on the scale of this pandemic has devastating consequences on our communities and respond with nation-wide public health programs."
Despite the large number of people who live with a mental health issue in the U.S. — it's an estimated 1 in 5 — access to quality services remains sorely lacking today. A 2018 study revealed that "American mental health services are insufficient, and despite high demand, the root of the problem is lack of access — or the ability to find care."
However, if there's a silver lining to the tragic COVID-19 pandemic, it's that it has changed a lot about the way we approach healthcare in this country. Throughout this pandemic, we've seen new technologies created, increased telehealth adoption, and improved legislation and provider credentialing, paving the way for vastly expanded mental healthcare access.
We're also seeing funding being poured into mental health startups such as Lyra Health, Calm, and Mindstrong. Just through the third quarter of 2020, funding reached $1.37 billion, outpacing the $1.6 billion invested in all of 2019, largely due to the COVID-19 pandemic. Looking across our own platform, we see similar trends:
– A 47% increase in credentialing requests in 2020 compared to 2019
– An increase of 68% in addiction medicine credentialing requests
– An increase of 603% in behavioral health providers added
– A 50% increase in mental health providers added and a 33% uptick for psychologists
Regulatory changes put in place early in the pandemic made it easy for providers to work across state lines, greatly reducing the barriers that providers often face when trying to practice telemedicine. Bypassing that red tape was previously a process that could take years, which, post-COVID-19, has been reduced to weeks. Additionally, the Interstate Medical Licensure Compact — an agreement created to streamline traditional medical licensing processes and take the burden off providers who want to practice in other states — continues to grow.
We've always known the benefits and the potential of technologies like telehealth to better meet the needs of patients, but until now, the challenges of making these technologies a true reality have been daunting. One big reason — provider licensing is not always a fast, efficient process. Many healthcare organizations still use sticky notes on file cabinets to manage provider credentials. Credentialing is an essential step for keeping patients protected and also an extremely complex, time-consuming process often bound with errors. COVID-19 changed that. Providers need to jump in fast where and when patients are hurting.
Take into consideration the big boom in people using telemedicine to access health services, and especially mental health services, during the pandemic. Researchers at RAND made some interesting discoveries. In a study of private healthcare claims, researchers found that telemedicine claims were 4000% higher in March 2020 than in March 2019. That's a big jump. Additionally, between mid-March and early May 2020, telehealth was used by more than 50% of patients with a behavioral health condition (30% by video). Another interesting finding from RAND: Telehealth was more likely to be used for behavioral than for physical conditions during the pandemic.
These findings are significant because we know there is a major mental health crisis in the United States even before the pandemic began. And healthcare organizations are stepping up their provider networks to address this patient demand. Keeping credentialing processes streamlined and modernized will be a huge asset in helping providers address the growing demand for mental health telemedicine services, as well as setting realistic policy standards that allow providers to practice quickly outside of the four walls of their clinics.
Telehealth could be the answer to widening access for the growing number of patients looking for mental health care. We need to keep this progress going to make it easier to build out a robust, safe provider supply for patients.
---
About John Bou
John Bou is co-founder and COO of Modio Health. Modio is a physician-operated platform making credentialing and career management simple, transparent, and efficient for healthcare professionals. 
---