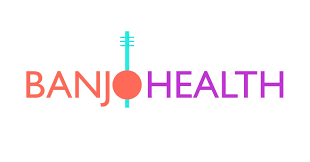 What You Should Know:
– Banjo Health, a Washington-based provider of AI-driven prior authorization ("PA") solutions, announced today it has raised in excess of $5 million in Series A financing led by Epsilon Health Investors, with participation from Spark Growth Ventures and Tau Ventures. Epsilon Health Investors Co-Founder and General Partner, Gregory Epstein, will be joining Banjo Health's Board of Directors.
– Banjo Health is focused on bringing transparency and automation to PA through a suite of workflow tools and AI modules that offer the first true decision support software to allow pharmacy benefit managers and payors to review PA requests.
No-Code AI-Driven Prior Authorization
Prior authorization has become a burdensome process. Delays in time to therapy drive down member experience and increase costs. Delayed medication, particularly across specialty pharmacy can directly impact outcomes especially when patients drop out of care or abandon medication as a result of prior authorization. With Banjo Health's prior authorization solution, pharmacy benefit managers and payors can reduce turnaround time and improve transparency as to specifically why a PA is being approved or denied. Solution offerings Harmony PA, Virtuoso AI, and Concerto Suite utilize AI and cloud-based technologies to meet all compliance regulations across all lines of business to provide a more accurate, streamlined, and transparent PA process.
"We are beyond excited to partner with our investors to tackle the PA problem and help members get optimum care at the lowest net cost.  The need for a better PA has never been greater, especially with the rise of complex therapies and tightening regulations. Banjo Health is in the best position to enable all stakeholders to have an improved PA experience," said Saar Mahna, Founder and CEO, Banjo Health.