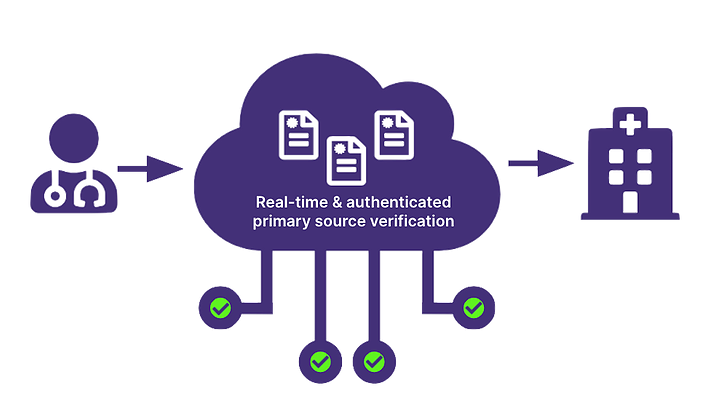 What You Should Know:
–  Axuall, a Cleveland, OH-based workforce intelligent network that enables healthcare providers to share their authenticated credentials and qualifications in real-time has raised $10.4M in Series A funding led by Flare Capital Partners. The round also included participation from co-investors Intermountain Ventures, University Hospitals Ventures, MedStar Health, Epsilon Health, InHealth Ventures, AV8 Ventures, JumpStart, M25 Ventures, and North Coast Ventures.
– Founded in 2018, Axuall is a national digital network that enables clinicians, healthcare systems, and primary source institutions to share and manage authenticated credentials in real-time. The solution empower health systems to accelerate the time-to-deployment of qualified healthcare professionals while at the same time reducing physician burnout. The Axuall platform automatically aggregates and verifies credentials that can be shared between clinicians and organizations in real-time.
– Axuall plans to use the latest round of funding to accelerate R&D, implementations, sales, and marketing as the company grows its customer base of healthcare organizations.