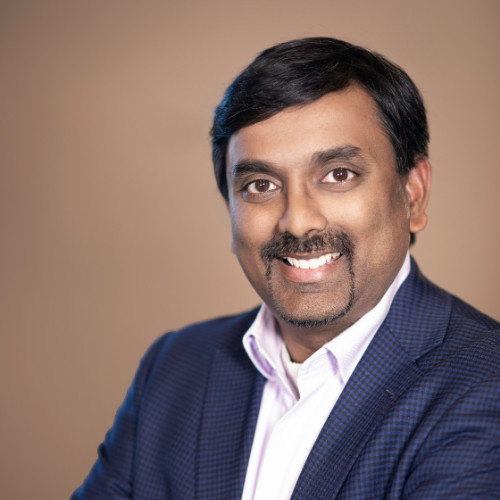 Following a year of social distancing and strict lockdowns, patients were forced to fundamentally change the way they interacted with their physicians. By April of last year, about half of patients' primary care visits were conducted virtually.
And thanks to the emergency relaxation of regulations from the Food and Drug Administration (FDA) to accommodate remote diagnostics, medical device companies spurred on by tech from software giants like Microsoft and Intel, came up with innovative solutions to remotely track the progress of patients on ventilators.
With 70% of patients preferring virtual visits over in-person appointments to save them time, and with the success of remote patient monitoring (RPM) despite questions surrounding privacy, security, and a general lack of technology acceptance from the public, 2020 has given patients a taste of the digital doctor experience. 
Could these trends signal how doctor-patient interactions will take place in the future? Here's what I think patients will expect going forward.   
Patients will demand democratized access to specialists as telehealth reduces barriers 
COVID-19 served to highlight the immense socioeconomic gap in healthcare access in the United States. Digital health services can help level the playing field for patients. Health and Human Services Secretary Xavier Becerra recently said that he wants to address racial health inequities by expanding broadband access in marginalized communities as part of his department's telehealth grant. 
On paper, the ease of conducting digital consultations should open up possibilities for a wider range of patients to talk with healthcare providers from anywhere in the country, depending on their insurance coverage. Telemedicine can lower the costs of healthcare services per telemedicine visit, saving up to $120 for patients and as much as $1,500 for providers each time an unnecessary ER visit is avoided, according to a study from Philadelphia's Jefferson Health. By reducing costs and expanding access to health services via virtual tools, patients will come to demand entry into the healthcare system. 
Telehealth could also accelerate the adoption of foreign medical tourism, as primary in-person consultations become less of a concern. This revelation couldn't come at a more important moment as U.S. hospitals lost millions of dollars in medical tourism due to travel restrictions last year. 
As telemedicine gains traction in the U.S. and around the globe, it will act as a platform in which patients in need of care can easily communicate with specialists in different countries, lowering risks and leading to a more transparent customer experience. 
The U.S. is primed for success in telehealth with 93% of American adults using broadband internet. What lacks is general education about the availability of this technology and guarantees that private information shared between patient and provider will be secured. 
To accommodate the growing demand for telehealth, healthcare companies must invest in end-to-end encryption for their communications platforms. Also, in order to unify patient data across an expanding pool of providers, healthcare companies must increase the interoperability between telehealth systems and other electronic records linked to each patient. 
The proliferation of doctor-patient instant messaging 
For over a decade now the world's leading retailers have perfected digital communication with customers. One important milestone in their evolution was adopting instant messaging in the late aughts.
Fast forward to 2019 and online retail giant Amazon launched Amazon Care, its own health care program complete with an app for its employees that featured live chat functionality. In the wider U.S. healthcare industry, instant messaging hasn't been broadly adopted by providers even though patients are most likely to prefer text messaging as a form of communicating with their doctor if in-person visits and phone calls aren't an option.
The lack of adoption exists for several reasons, namely privacy. COVID-19 changed some perceptions as during the height of the pandemic countries like the United Kingdom relaxed restrictions to allow doctors to communicate with patients via chat apps like WhatsApp. 
Just as consumers are accustomed to instant feedback from retailers, I believe that patients will soon demand more instant communications with their medical providers, via tools like chat apps. For the healthcare space to serve this need, it must broadly adopt end-to-end encryption in messaging platforms. 
Perhaps more challenging, the industry must also find a way to furnish medical providers with the appropriate patient information and context to answer medical inquiries via chat. More than half of doctors believe the biggest barrier to adopting more widespread instant communication has been the absence of an integrated data system with patients records, according to a survey from last fall. Mass adoption of data-sharing platforms that allow for interoperability between EHRs and messaging apps are a solution to this dilemma.
The doctor-patient experience will be mobile 
As of this year, 81% of people in the U.S. own a smartphone and 96% own a cell phone of some kind. During the pandemic, smartphones and wearables increasingly became extensions of ourselves, helping us with everything from ordering groceries to ensuring we got enough exercise during lockdowns. 
As mobile devices become more important in our daily lives, they will play a bigger part in making the medical experience more convenient as well. In fact, it's already happening. In 2014, just 16% of people used medical mobile apps. Now, about half of all patients use such apps, according to the 2020 Consumer Survey on Digital Health.
Even the standard practice of collecting a patient's vital signs can now be done remotely. From their homes, people can follow step-by-step instructions on taking their own vitals and reporting those through a mobile device. This is an especially important development for patients who suffer from chronic issues – like diabetes or hypertension – and need to regularly check up on such biomarkers. 
Remote monitoring can also  improve readmission scores for hospitals. The University of Pittsburgh Medical Center reportedly reduced their risk of hospital readmissions by 76% by providing patients with RPM tools. And they did so without sacrificing service, as patient satisfaction scores remained over 90%. 
This also opens up the possibility for your everyday devices, like phones or electronic watches, to help monitor your health more closely. In fact, Apple Watch may soon be able to track a person's blood pressure and blood glucose level after partnering with an electronics startup that uses optical sensors to monitor those blood measurements.
Looking ahead, more medical and insurance processes such as patient billing will be conducted in apps, making it easier for the incoming digital-savvy generation, which has all but done away with paper bills. For patients, the entire spectrum of healthcare experience can be housed on mobile platforms. Doctor referrals, insurance verifications, and automatically ordering prescriptions are just a few of the steps in the process that can now be triggered  from the comfort of your home. 
In addition, mobile will allow patients to provide their doctors with medical information they wouldn't normally have access to. Apple Watch, FitBit and other wellness monitoring devices can give doctors insights into a patient's long-term medical health and routine that couldn't have been achieved before without 24/7 monitoring. 
The pandemic accelerated digital transformation across all industries, and healthcare was not untouched. New digital experiences like telehealth, messaging apps, remote and mobile monitoring have given patients a taste of what a digitized health future looks like, and we can expect providers to meet these demands soon.
---
Arun K. Buduri is VP of Engineering/IT and CISO at Innovaccer, a leading US-based healthcare technology company. Innovaccer is working to connect and curate the world's healthcare information to make it accessible and useful.
---