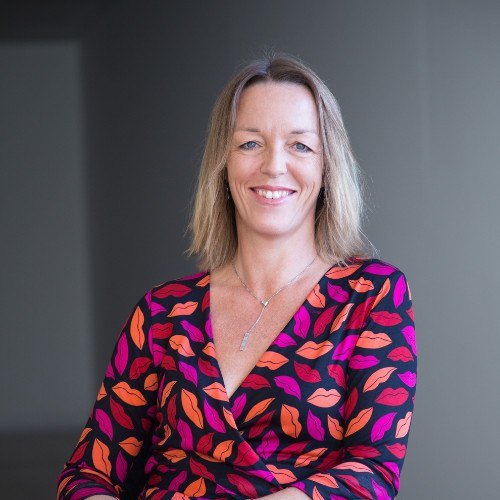 As a physician turned entrepreneur, I've learned many lessons in my journey from the patient bedside to the health IT boardroom. As a young physician practicing in my native Denmark, my eyes were opened to the administrative headaches and limited engagement that was a result of too much paperwork and not enough focus on the patient.
Since launching one of the world's first patient portals in 2001 and subsequently moving to the US and founding my current digital health company in 2015, I've been on a mission to understand what health IT leaders can do to help improve the healthcare experience for both patients and providers. In our ever-changing environment, especially after a year like 2020, it's extremely important to be agile and keep your mind open to new ways of learning and engaging. Here are four strategies that I have found can help IT leaders and physicians alike to enhance their offerings and, most importantly, serve patients well.
Strategy 1: Bring Passion to your Work
Oftentimes when we think of passion in healthcare, we think of those on the frontline—doctors, and nurses who sacrifice their own health to care for the needs of their patients. However, healthcare IT professionals play an equally valuable role in making the patient experience a pleasant one. 

IT team members' passion for understanding key pain points and identifying seamless workflows enables them to find new solutions and ways of thinking that might not be obvious to clinicians. Health IT teams work diligently to meet the complex needs of physicians, but also recognize that digital health solutions must be simple enough for a patient to use. 
A true collaboration between both stakeholders—clinicians on the frontline and the IT teams supporting them—is what produces a healthcare experience that earns high praise from patients. Bring passion to your work while also being considerate of compromise. 
Strategy 2: Be Willing to Think on Your Feet
The COVID-19 pandemic forced everyone to be agile and pivot time and time again. This is especially true in the world of healthcare IT. Traditionally, healthcare has been slow to adapt to change, but the events brought on by the pandemic required a quick shift to a consumer-driven IT environment where solutions were implemented quickly and at a high volume. 
The first example of this was seen in telehealth. Usage went from less than 1% of visits to more than 60% of visits in a matter of weeks. After that, we saw a major push in contactless check-in, as people didn't feel comfortable touching tablets, kiosks, and other shared surfaces that are frequently seen in hospital and doctor's office settings. Many practices also shifted to drive-up arrival management, where a patient stays in their vehicle before their appointment time, in an effort to avoid large groups in waiting rooms. 
In each of these instances, care teams had to be agile and willing to pivot at a moment's notice to effectively navigate the departure from business as usual. There is a valuable lesson here on the importance of being ready to lean in rather than resist change when it comes. 
Strategy 3: Keep Close to the Customer
It is easy, especially in our profession, to get so focused on processes and hierarchy that we forget about the most important person in the room: the customer. Whether you are an IT professional working to help a multi-state health system or a rural primary care physician serving patients, it's important to remember who it is that you're serving. Maintaining a connection with that person is your first priority. 
You get one chance to make a good first impression. Leverage customer allies in direct feedback loops as you introduce new solutions or roll out new programs. Be it a digital health company or a private practice, any healthcare businesses fail when leadership allows this relationship to weaken over time. 
Strategy 4: Create a Healthy Work-Life Balance
The past year brought amplified attention to the importance of work/life balance as workers and families grappled with job loss, burnout, and juggling remote work and learning. As a mother to four children, I've long recognized the importance of a balance between work and home. Being a mother forced me to be efficient at work so I can get everything done. 
This is an area where hiring a team you can trust plays an important role. Surround yourself with a versatile team that is capable of filling gaps when employees are stretched thin. If their balance fails, it produces a domino effect that negatively impacts the business. When you can, turn off emails and focus on family or personal interests outside the office. Encourage employees to do the same.
---
About Monica Bolbjerg
Monica Bolbjerg is a doctor, an entrepreneur, and a digital health pioneer. Dr. Bolbjerg launched one of the world's first patient portals in 2001 in Denmark. She is the Founder and CEO of Qure4u. 
---