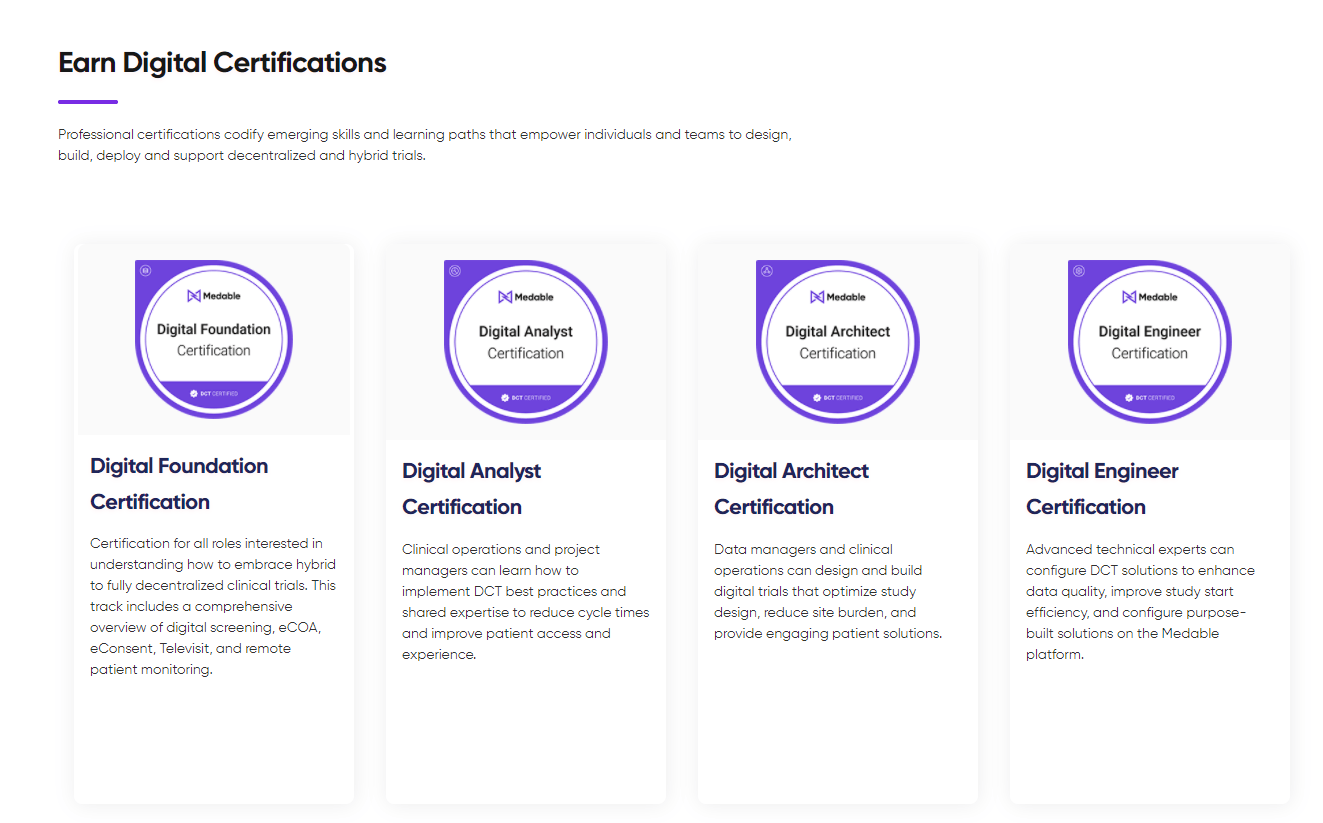 What You Should Know:
–  Medable Inc., a software platform for patient-centered drug development, today announced an industry-first digital certification program that provides life sciences companies with specialized tools, knowledge sharing and skills development to rapidly scale their decentralized and hybrid trial strategies.
– Hybrid/decentralized clinical trials have unleashed an entirely new patient experience, but this new approach to clinical research will only work if the full ecosystem of partnering companies can work together seamlessly. There are CROs, virtual CROs, wearable device manufacturers, data companies, home-healthcare service companies, and many other organizations in the mix. Very few understand the intricacies of a decentralized trial like platform providers do. But they must, if the ecosystem is going to help evolve DCTs – and Medable is determined to make that happen.
– PPD, one of our biggest partners, has worked with Medable on more than 70 DCTs and the learnings have been invaluable – now these, and all Medable has learned from its 150+ hybrid trials, will be available to the entire ecosystem so that this new patient-centric approach to research continues its fast evolution and adoption rate.