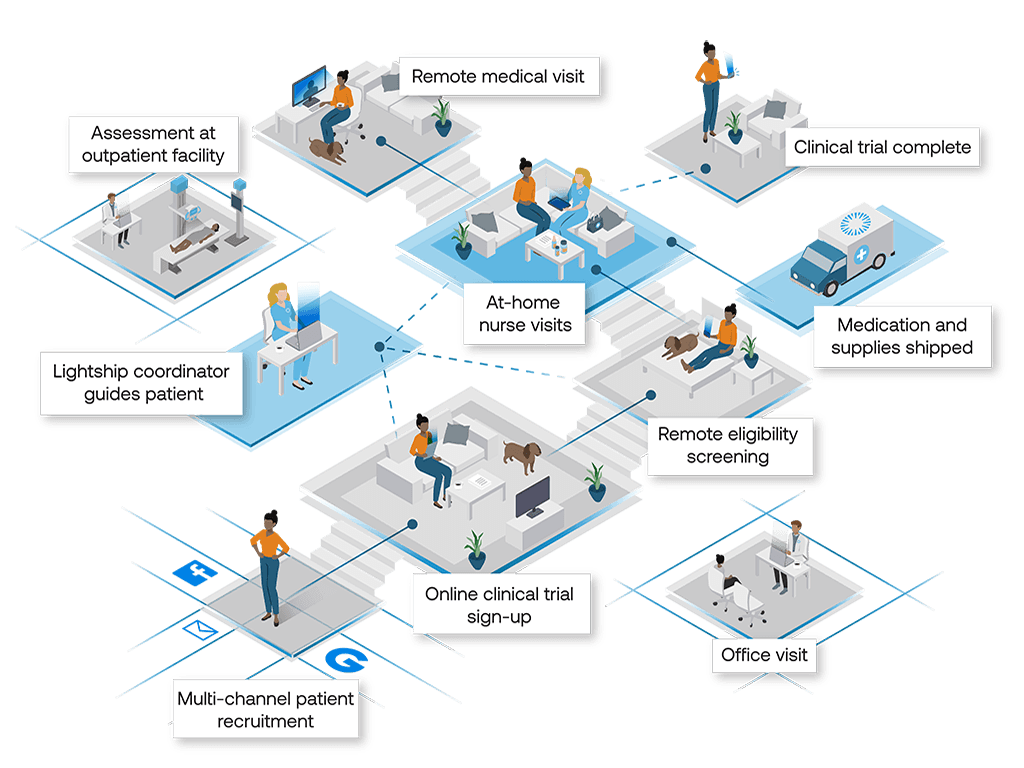 – Lightship and Castor, providers of decentralized clinical trial solutions, today announced a strategic partnership to run direct-to-patient (hybrid) clinical trials at scale. The partnership combines operational excellence in clinical studies and technology that delivers for the most complex clinical trials.
– Lightship's end-to-end delivery model combined with an in-house care team provide the best possible patient experience in clinical trials.
–   By partnering with Castor's proven, globally compliant Decentralized Clinical Trial and Clinical Data Management platform, Lightship is strengthening its commitment to deploying best-in-class virtual tools. Lightship's focus on the patient at every step, from recruitment through to study completion and beyond, is supported by the Lightship patient application.