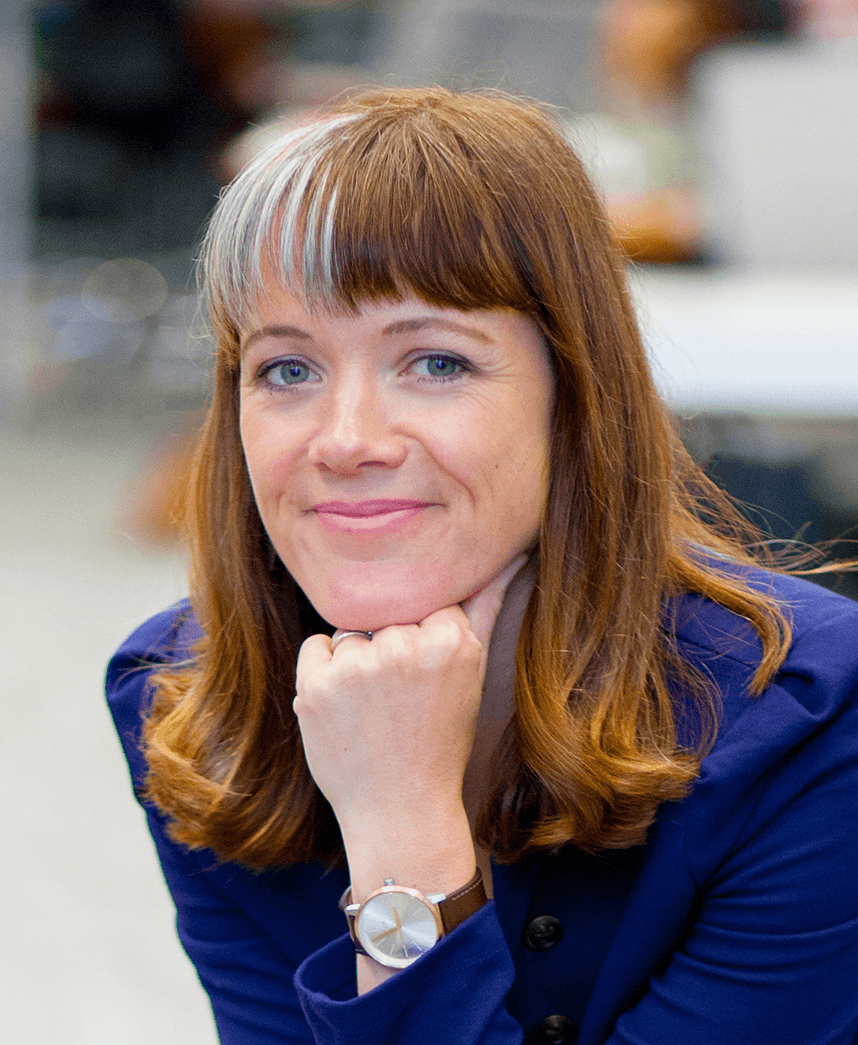 With more than 20,000 apps available to address myriad mental health challenges with varying degrees of support, it's clear that digital mental health is experiencing a boom. But there seems to be little consensus regarding the true role that digital therapeutics can and should play within the greater context of a patient's mental health care journey. In order to better articulate this role, we need to take a person-centered view and understand how digital therapeutics can help people not just in moments of need, but over the course of a lifetime.
The Goal of Radical Accessibility
At present, there are many multifaceted barriers to care that can prevent people from receiving the quality of care needed in order to make true progress. According to a Harvard Business Review article, nearly 40% of the United States live in areas designated by the federal government as having a shortage of mental health professionals. Over 60% of United States counties don't have a psychiatrist within its borders.
The episodic nature of traditional in-person therapy and even first-generation digital therapeutics has led to gaps in care for not only the medically underserved, but also more privileged patient groups who have not historically been thought of as experiencing barriers to care. Even those who are lucky enough to have found a therapist or digital solution likely do not have access to the type of round-the-clock care that would allow them to receive help on demand.
These barriers have been fortified during the COVID-19 pandemic era— and they're behind the surge in digital therapeutics use. Both those who can't find or afford a therapist but need immediate help, and those who use digital tools as a complement to human delivered care have come to rely more heavily on digital mental health.
Getting in at the Ground Level
Especially within the context of the COVID-19 pandemic – both as an ongoing issue and looking toward the mental health aftereffects – access to early intervention is key to ensuring long-term mental and behavioral health. Right now, and even pre-pandemic, many people are experiencing feelings of anxiety, depression or just low mood that are either exacerbated or entirely new to them. We have a tendency to diminish our mental health struggles as not serious enough to seek professional help, but what we don't realize is any struggle can benefit from therapeutic support before it spirals out of control. For individuals who might feel stigma, shame, or unworthy of professional help, digital mental health tools present a low-pressure entry into the world of mental health care. Once they've gotten started, these types of patients may even feel empowered to seek out in-person care.
Digital Solutions as an Ancillary Arm to Therapy
Traditionally, more modern approaches to therapy (i.e., CBT and DBT) have centered around building out a patient's "mental toolkit" during each in-person session such that they're able to use those tools while outside of the office, during moments of need. However, getting patients to the point that they are able to recall these tactics and actually implement them at a specific moment in time, while they're out in the real world, is the true challenge—and it's one that can be addressed with technology.
Supplementing an in-person therapy regimen with digital tools that are available to a patient at a moment's notice helps to make mental health radically accessible. Following this approach, patients don't have to rely solely on their own recall abilities in order to access the tools that they've developed with their therapist—they can ping their "pocket therapist" to coach them through tough times, whenever and wherever they are. Complementing in-person therapy with digital mental health solutions also means that while in-person, less time can be spent on "crisis" management and more on the deeper therapeutic work that a patient needs to achieve true breakthroughs, improving long-term outcomes.
A Lifetime of Mental Health
The integration of evidence-based cognitive behavioral therapy (CBT) techniques with cutting-edge technology presents us the opportunity to deliver personalized, empathetic and effective mental health to fill these gaps in care and serve millions of people at once. But even that altruistic opportunity undersells the true potential of digital mental health: the ability to provide a longitudinal perspective of the health care journey, incorporate informed perspectives on a person's life, and respond to life's events with meaningful personalization.
As digital mental health evolves, we have the ability to deliver interventions that are not only as effective and engaging as in-person therapy, but that elevate the entire therapeutic experience. When conceptualized as less of a digitized version of an analogue process (therapy) and more as a breakthrough in longitudinal mental health tracking, digital therapeutics provide a needed revolution in our mental health support capability. In unlocking the full potential of digital health, we make room for things that could not have previously existed—a digital experience that helps form a therapeutic bond, metrics that are gathered in an ecologically valid way, and the delivery of truly personalized interventions. What has often been characterized by a series of typically fragmented encounters has the potential to become an omnipresent practice by which the patient is consistently engaged.
So now the question becomes, howcan we as healthcare professionals best leverage solutions that assist in delivering the right intervention, at the right time, in the right manner? And how do we make these solutions radically accessible to the population at large?
Breaking down the silos between developers, clinical researchers, regulators and end users would be a good start. This level of collaboration will allow innovators to build solutions that are effective and fit into the existing framework of our healthcare system, while advanced technology will enable this sort of personalized care to be administered at scale.
---
Alison Darcy, PhD is a clinical research psychologist and the Founder and President of Woebot Health, a digital therapeutics company dedicated to making mental health radically accessible.