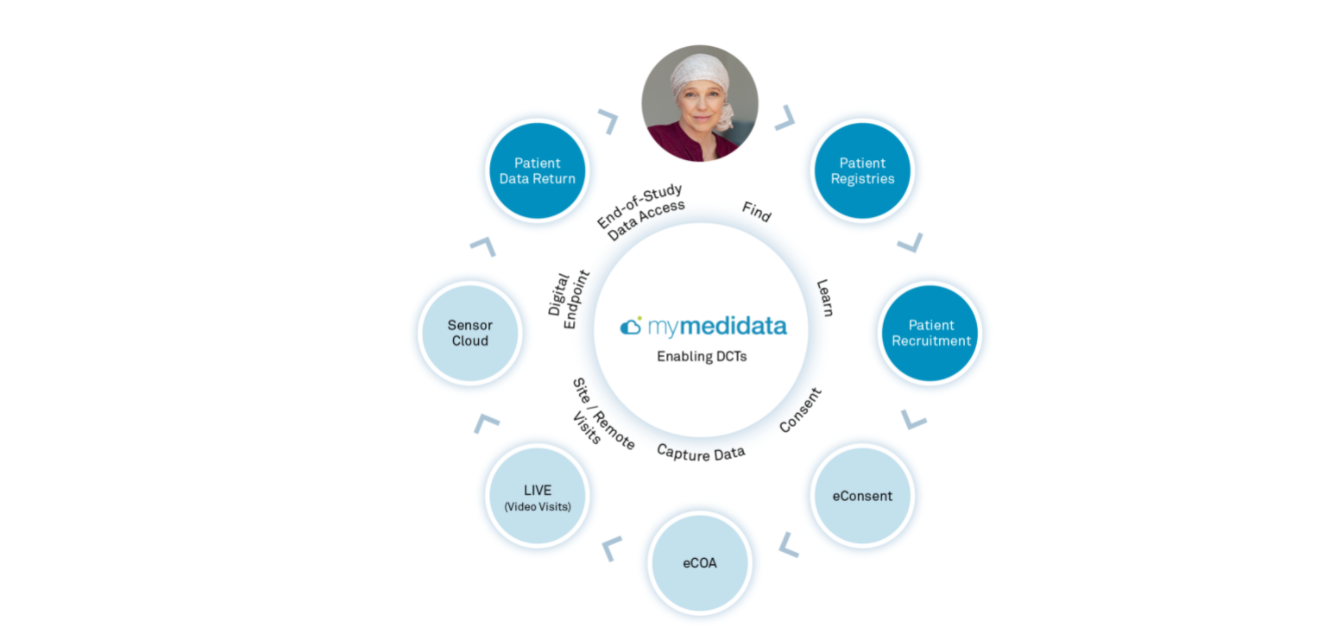 What You Should Know:
– Today Medidata, a Dassault Systèmes company, launched myMedidata Registries – a new technology that expands and strengthens the company's myMedidata patient portal to engage patients before and after (i.e., long term follow-up/safety surveillance) a clinical trial.
– The offering, which redefines Medidata's end-to-end technology solutions and represents a major advance for the life sciences industry, empowers patients to learn more about clinical trial opportunities and provides an experience that allows for active participation throughout their clinical trial journey.
– With increasing interest and adoption of decentralized clinical trials, myMedidata Registries gives patients continuous support in and out of a trial with access to one portal for all of their research needs – providing an everlasting engagement on one portal for life.
The myMedidata Patient Portal
myMedidata is a web-based, single-destination patient portal, encompassing all of the capabilities of Medidata's patient-facing solutions for electronic consent and clinical outcomes assessment (eCOA) along with live video investigator/patient visits using myMedidata LIVE all through one web-based intuitive interface. With myMedidata, patients can use any online device to virtually learn, enroll and participate in clinical trial activities. With more than 20 years of innovation, Medidata offers a streamlined and trusted approach to decentralized clinical trials.