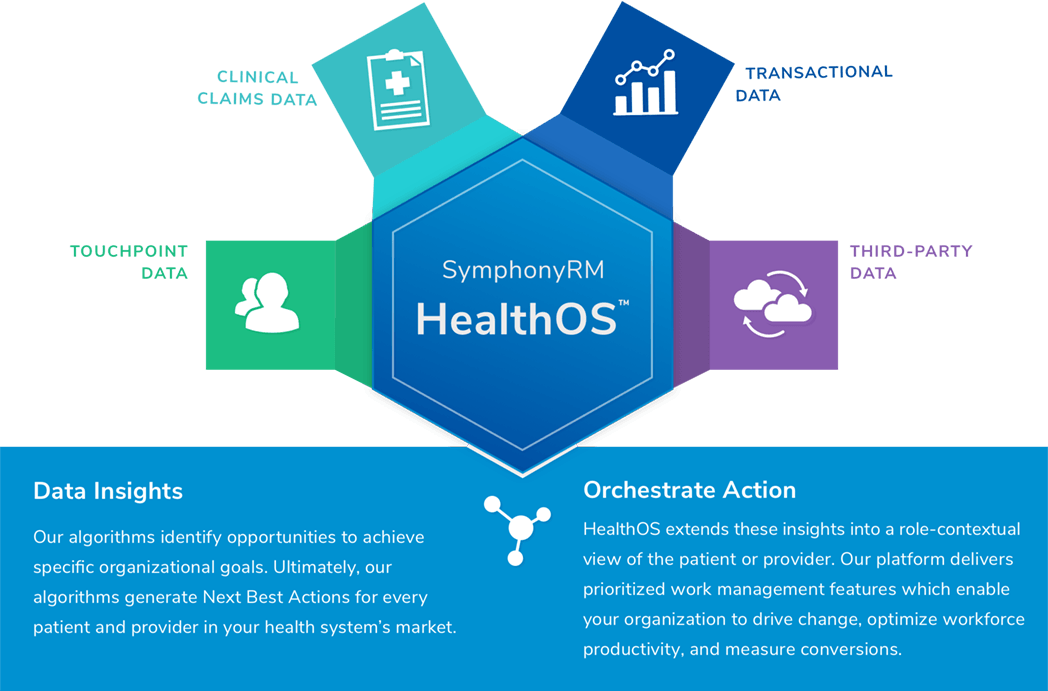 What You Should Know:
– SymphonyRM, a Palo Alto-based health IT company announced today that it has raised $25M in Series B funding. The round is led by new investment partner TT Capital Partners (TTCP) with continued investment from Adams Street Partners (Adams Street). The latest round of funding brings SymphonyRM total raised to date at $35M.
– SymphonyRM is helping health systems transform how they acquire, engage, and retain patients by creating an engagement model rivaling the capabilities of world-class, consumer-centered organizations. By generating data-driven, prioritized next best actions for every consumer, prospect, and provider in a health system, SymphonyRM is helping organizations anticipate member needs and use proactive outreach to build deeper customer relationships and drive better outcomes while increasing revenue.
– The company plans to use this round of funding to fuel its sales and marketing efforts to support the accelerated demand for actionable intelligence that helps provider and payer organizations maximize patient outcomes and revenue growth. SymphonyRM also plans to increase their reach and footprint in the payer segment by leveraging data science and sophisticated AI, to create next best actions that improve member experiences.
SymphonyRM Provides Solutions at Each Organizational Level
From marketing teams, population health teams, and care managers to call centers and upper management, SymphonyRM moves metrics at every level.
– Marketing Solutions: Patient Acquisitions, Appointment Volume, Service Line Growth
– Provider Operation Solutions: PCP Utilization, Network Leakage, Provider Referral & Loyalty
– Population Health Solutions: Care Gap Closure, Readmissions
– Growth Solutions: Profitability, Foundation & Giving