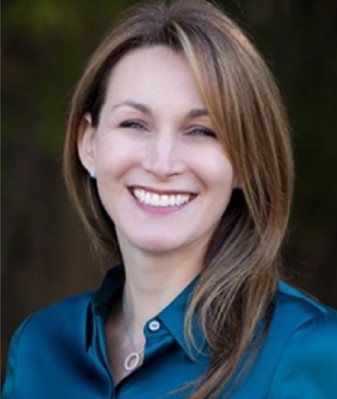 In 2009, hospitals and doctors were given financial incentives to adopt electronic health records (EHRs) through the Health Information Technology for Economic and Clinical Health (HITECH) Act. Ambulatory surgery centers (ASCs) were not eligible for these funds, and were therefore not incentivized like the rest of the healthcare system to implement the technology. The consequence of that differentiation is that the majority of ASCs are still charting on paper, even while the rest of the health system has moved to digital records.
As the health system continues to evolve and grow their managed care networks, hospitals and health systems are making significant investments into the ASC industry as a solution for cost-effectiveness, capacity, and better patient outcomes. EHR adoption is essential for ASCs to be seen as attractive partners in the managed health care space, with the ability to manage and share accurate data and in a secure and timely way, and to share and benchmark data on patient health outcomes.
Here's four reasons why it's absolutely essential for ASCs to adopt EHRs to remain relevant and competitive in the managed care environment:
ASCs Need EHRs to Be Ready to Handle Increased Case Volume. The mindset needs to change within ASCs and reset expectations for staff that are still used to working with paper — EHRs should be viewed as an attractive way to improve workflow. Many outpatient surgery cases can be done safely outside of a hospital and are much more cost effective for patients and payers. Advances in technology allow for more minimally invasive procedures, while advances in pain management have allowed patients to be treated effectively but sent home the same day to recover safely and comfortably in their own home. Payers are recognizing this benefit, as ASCs are often reimbursed at a much lower rate than it would cost for an inpatient procedure. Because of this, Medicare is expanding the number of procedures each year that are approved for an ASC setting. Some payers, such as UnitedHealthcare and Anthem, are taking a more active role in pushing eligible cases into the ASC setting. EHRs and the right practice management software solutions allow ASC staff to avoid the risks of manual data entry and paper records management. With EHR systems in place, ASC staff can move faster and also have improved ability to track and understand case costing data, optimize scheduling, and conduct benchmarking.
EHRs are Necessary to Ensure Compliance. Tracking quality metrics and reporting to federal and state regulators becomes significantly less burdensome with EHRs, making it easier to avoid common pitfalls that can occur with manual entry. Data management becomes more consistent and streamlined, which also helps improve patient care, and can also help ASCs to remain compliant with changing regulations. A good data platform will allow technology to flow through the patient care process and not get in the way.
EHRs Are a Key Component in Interoperability. As ASCs move toward integrating or aligning with other health system entities, or contracting with managed care plan networks, the use of an EHR system is critical. ASCs are structured differently than hospitals, so in any interoperability consideration, systems will need to integrate with the hospital's system rather than convert to the hospital system. Furthermore, as new applications provide Artificial Intelligence capabilities for the healthcare setting, ASCs should be poised to benefit from this. AI features will unleash a host of patient safety and information analysis benefits that improve health outcomes and improve efficiencies.
Fax Machines are Out, Online Technology in Healthcare is Here to Stay. Many ASCs are used to doing business a certain way and the idea of changing from paper to electronic can seem overwhelming when it's completely new. However, many of the newer, younger nurses and physicians coming into the ASC setting are already trained in using EHRs, and are often shocked when they see ASCs still using paper charting. It's standard practice in most medical schools now to train students to be familiar with EHR use, so the main challenge lies with modernizing staff that have been used to doing things in a way that is now outdated for the rest of the health system. Fortunately, ASCs are organized to be more efficient and nimble. While moving to an EHR can seem daunting for ASCs that are used to conducting their business in a certain way, a good vendor will provide options for implementing solutions that flow through, rather than completely halt, business operations.
Selecting technology that is scalable, adaptable, and designed to meet the needs presented by an ever changing healthcare landscape is a necessity when it comes to meeting modern expectations from patients, physicians, and payers. By taking steps now to modernize technology, ASCs can ensure they remain competitive, sustainable, and in compliance with health system requirements, while ultimately benefiting their true bottom line — patients.
Tara Vail is Chief Growth Officer at HST Pathways, a leading provider of end-to-end technology solutions in the ASC setting. She has deep expertise in helping healthcare organizations leverage information technology to improve operational efficiency and optimize revenue cycle management.