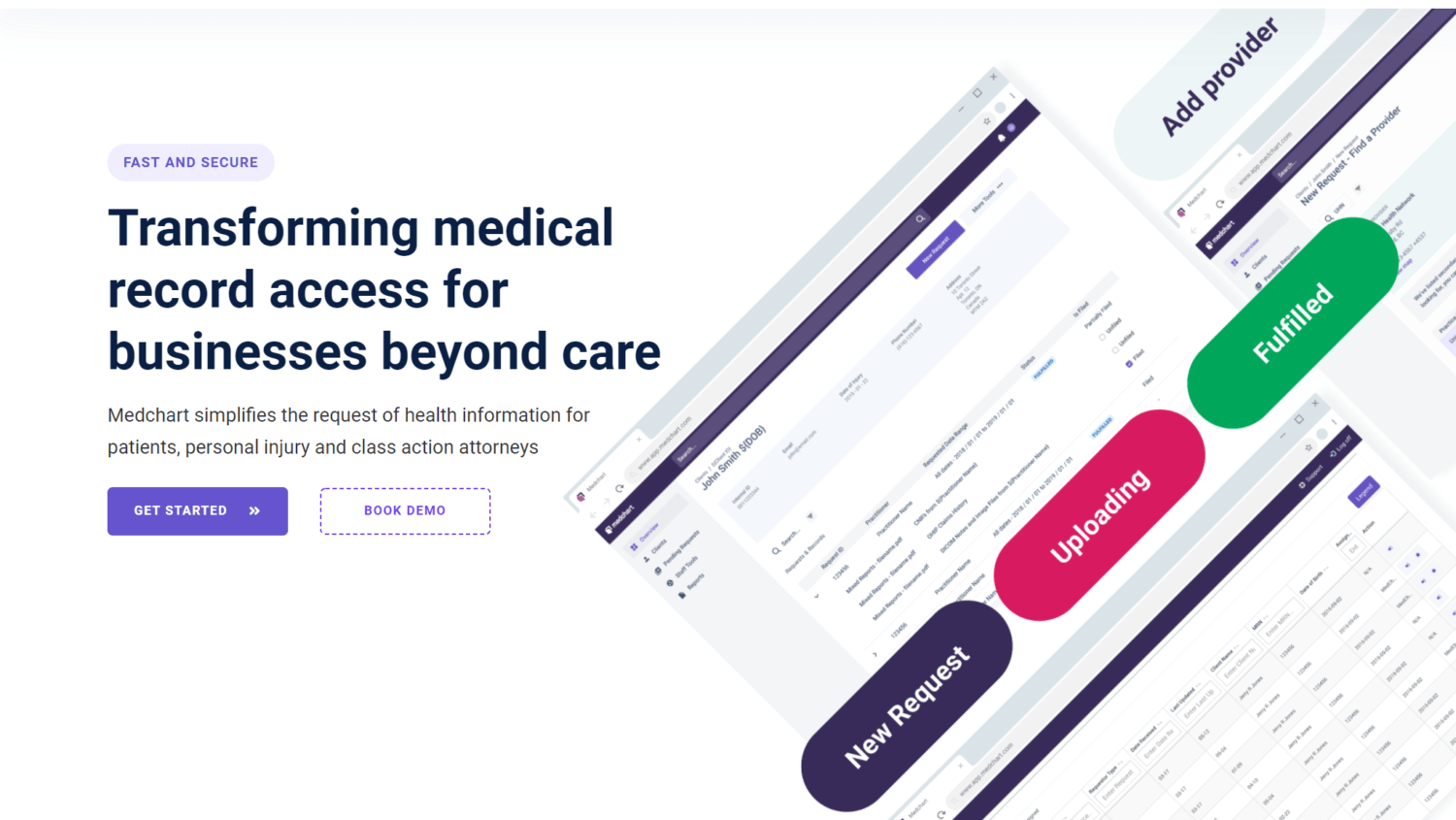 What You Should Know:
– Medchart, a Dallas-based cloud-based platform powering patient-authorized information for businesses, researchers, and consumer services announced it has raised $17M in seed and Series A funding led by Crosslink Capital and Golden Ventures, with additional funds from Vast Ventures, Union Ventures, iGan Partners, Stanford Law School, and hip hop icon Nas, an original backer.
– The company will apply the current investment to accelerate product innovation and hire new talent to meet the widespread demand for businesses to get patient-authorized health information.
Transforming Health Information Retrieval Through Innovation
Release of information (ROI) in the middle revenue cycle workflow is critical to the quality of the continuity of care provided to the patient. In addition, it also plays an important role in billing, legal, reporting, research, and other functions. Medchart squarely addresses one of the slowest, most tedious, and fractured processes: getting patient health records for common business tasks. Medchart lets businesses easily, securely, and cost-effectively access and exchange patient-authorized digital health information for everything from life sciences real-world evidence or insurance underwriting to legal claims.
The company's cloud-based health information platform delivers complete and accurate digital records, regardless of the original format and in compliance with patient preferences and global privacy standards. Via API access to data, Medchart powers business innovation.
Recognizing the race to online digitization, Medchart is expanding across vertical markets to ensure they can keep up with market shifts and regulatory considerations. More than 1,000 healthcare providers across North America already use Medchart to release records electronically. The company is connected to several nationwide and regional health information exchanges across the U.S., covering millions of records and simplifying access.
"Medchart's automation and efficiency unlocks new generations of digital transformation and analytics to business processes that remain slow, expensive, and paper-based," said James Bateman, co-founder and CEO of Medchart. "Our mission is to revolutionize the way legal, insurance, researchers, and other professionals access medical records in a fraction of the time. Through our cloud-based platform, direct electronic health information connections, and advanced analytics, we are transforming the medical record access process for businesses beyond patient care."