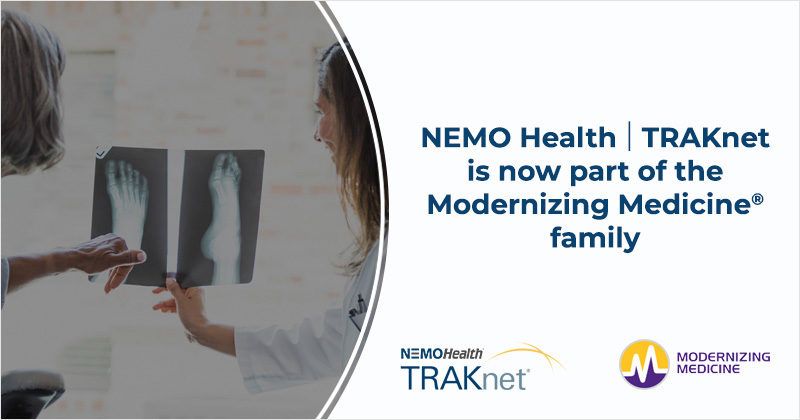 What You Should Know:
– Specialty EHR vendor Modernizing Medicine has acquired TRAKnet  and other assets from podiatric electronic health records (EHR) vendor NEMO Health. The announcement follows Modernizing Medicine's acquisition of the SammyEHR Podiatry platform last year, further solidifying Modernizing Medicine's position as a market leader in podiatry.
– Modernizing Medicine plans to accelerate innovation and bring advanced EHR, practice management, and technology solutions to podiatrists and their patients.
– As part of the acquisition, NEMO Health's Executive Vice President Dr. John Guiliana and other senior leaders will join Modernizing Medicine will continue to provide services and support to TRAKnet podiatry customers.