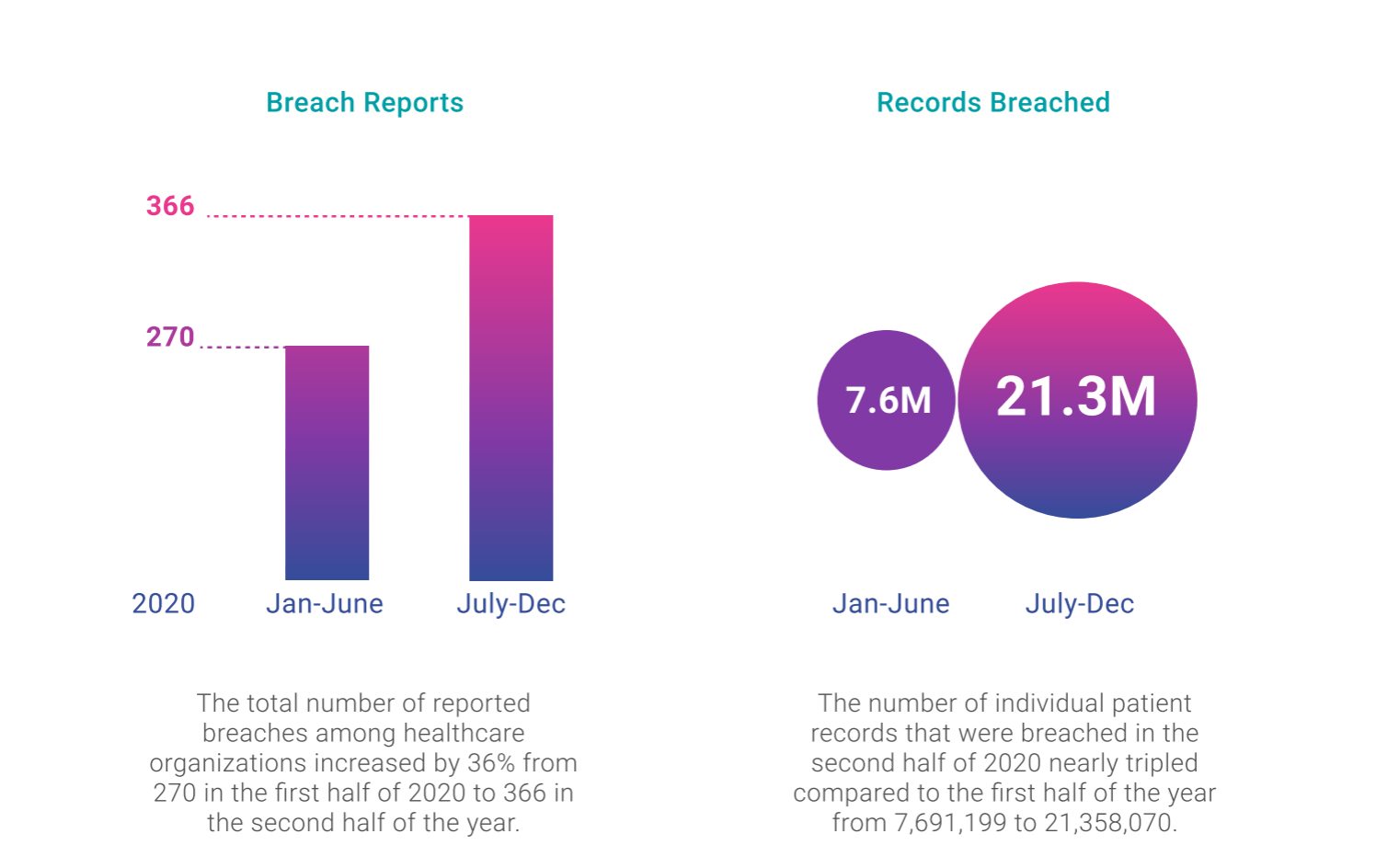 What You Should Know:
– As the fallout of COVID-19 continues to plague healthcare systems and hospitals, cybercriminals took a notable interest in these entities through malicious hacking incidents in the second half of 2020.
In a new CI report released, Drex DeFord, former CIO at Scripps Health., Seattle Children's, Steward Healthcare, and strategic healthcare executive for CI Security, found that in the second half of the year, more than 21.3 million records were breached, an increase of 177% from nearly 7.7 million records breached in the first half of 2020.
– Rather than other causes such as unauthorized disclosure, improper disposal, theft, or loss, 97% are attributed to malicious hacking incidents.
– Nearly 75% of all records breached were tied to third parties rather than the healthcare providers, health plans or healthcare clearinghouses. That's up from 46% in the first half of 2020.
– For more information about the report, click here.