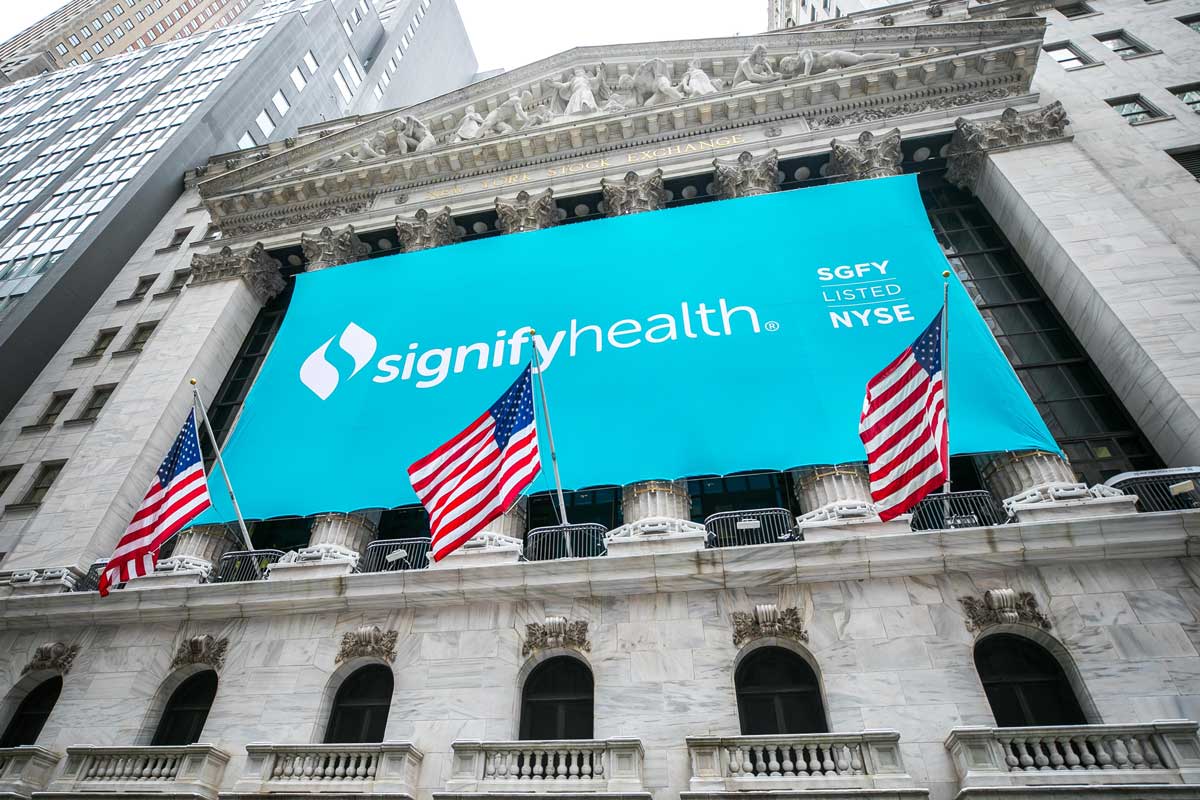 What You Should Know:
– Shares of Signify Health, a value-based care billing platform for in-home and bundled health services jumped more than 33% in its initial public offering (IPO), valuing the company at over $7.12B.
– Today, Signify Health's CEO Kyle Armbrester will also join the ranks among the youngest CEOs to ever take a company public – notably alongside Bumble's CEO who also began trading on the NASDAQ today. 
– The company raised 564 million by offering 23.5 million shares at $24, above the upwardly revised range of $20 to $21. The company originally planned to offer 23.5 million shares at $17 to $19 before raising the range on Wednesday. 
– Signify Health will use the proceeds to invest back into the platform, and explore strategic M&A – all with the goal to continue to improve outcomes for patients and their customers.
– Signify Health's customers include health plans, governments, employers, health systems, and physician groups. Its episode payment platform managed $6.1 billion of spend under the Medicare Bundled Payment for Care Improvement Advanced (BPCI-A) program in 2019, and the BPCI-A episodes it managed initiated in the 4Q19 resulted in approximately 15% greater discharges home from acute-care facilities and approximately 10% lower readmissions. Its mobile network of providers entered over 1 million unique homes to evaluate individuals in Medicare Advantage and other managed care plans in 2019.
– Signify Health plans to list on the NYSE under the symbol SGFY. Goldman Sachs, J.P. Morgan, Barclays, Deutsche Bank, BofA Securities, UBS Investment Bank, Baird, Piper Sandler, and William Blair acted as lead managers on the deal.
---