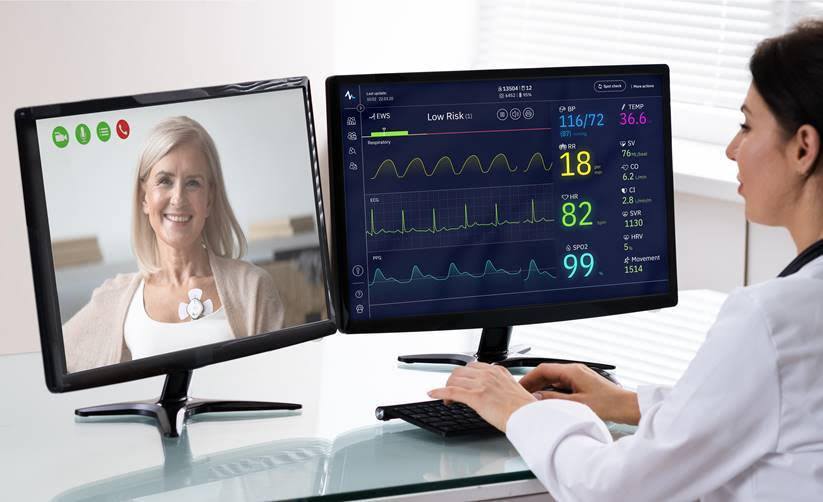 What You Should Know:
– Today, Biobeat, developer of AI-powered remote patient monitoring solutions, announced the launch of its home patient monitoring kit.
– The kit, which includes chest-monitors, compatible adhesive units, and a user-friendly manual, allows healthcare providers to bring hospital-level care to patient homes by empowering health staff and patients with proven wearable AI-powered remote patient monitoring technology.
---
Biobeat, an Israeli-based continuous remote patient monitoring solution for the healthcare continuum, today announced the launch of a new home-based remote patient monitoring kit. The solution allows healthcare providers to remotely monitor patients' vital signs and receive updates and deterioration alerts, helping to alleviate hospital overload, reduce costs and improve patient care.
Biobeat's FDA cleared and CE Marked wearable chest monitors can detect 14 cardio-pulmonary vital sign measurements (blood pressure, blood saturation, heart rate, respiratory rate, temperature and more), providing healthcare providers with 128 data points per second and more than 150 million individual data points per day. The wireless solutions connect to a cloud-based patient management system to provide medical staff with real-time data and alerts, enabling early identification of clinical deterioration.
The management platform includes an integrated automated, customizable early warning score system that incorporates advanced health-AI-based algorithms that analyze aggregated patient data to identify deterioration more accurately and provide predictive analytics. This platform could help patients, their family members, and healthcare providers in multiple settings, allowing to optimize care of patients in the post-discharge and outpatient settings, as well as hospital-level home care of oncology patients, COVID-19 patients, and more.
Biobeat is used by healthcare facilities (including hospitals, nursing homes) across the US and the world and currently works with 10+ major pharmaceutical companies and CROs (Amgen, Bayer, AstraZeneca etc.)
"Our new hospital-level home-based patient monitoring kit is essential in today's socially distant pandemic climate," said Arik Ben Ishay, CEO of Biobeat. "As hospitals continue to grapple with over flooded COVID wards and increasing rates of infection, it is crucial to empower health staff with trusted clinical-grade wearable AI-powered patient monitoring tools that will allow them to provide hospital-level care from a distance. In this way, providers can better manage patient influx, reduce facility expenses and most importantly, improve patient outcomes. We expect to see hospital-level home-based remote patient monitoring solutions become the standard of patient care in 2021 and beyond, strengthening the Hospital at Home concept."