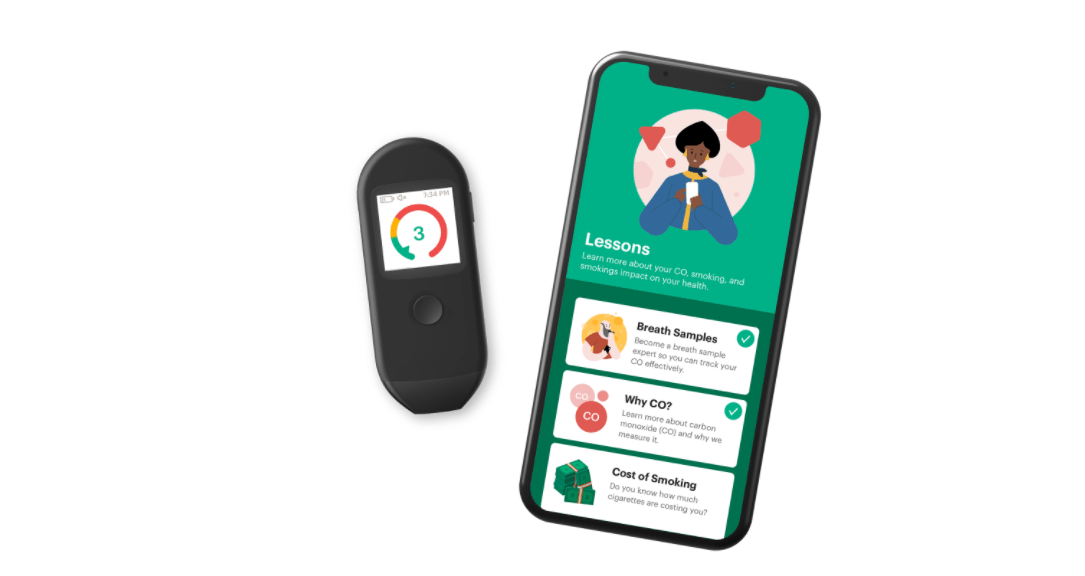 What You Should Know:
– Digital health company Carrot has obtained CE Mark Certification for its breath sensor, marking its official entry into the global market for tobacco cessation.
– Clinically proven to increase the motivation to quit, the company's device is the first-ever FDA-cleared breath sensor for consumer use.
---
Carrot, a Redwood City, CA-based digital health company that delivers clinically proven, behavioral science-based solutions that empower people to take control of their health, today announced it has obtained the CE (Conformité Européenne) Mark for its breath sensor. The CE Mark indicates compliance with health, safety, and environmental protection standards for products sold within the European Economic Area. The breath sensor is a core component of Carrot's first product, Pivot: a digital platform that enables anyone to quit smoking at their own pace through an easy-to-use app, interactive sensor, human coaching, and behavioral science. 
---
How Carrot's Breath Sensor Works
Carrot's breath sensor allows Pivot members to track their progress towards quitting and become more educated about how their carbon monoxide (CO) values are affected by their smoking behavior. The device is the only CO breath sensor cleared by the FDA for personal, over-the-counter use in the United States and Pivot users who sync the device to the Pivot app are over two times more likely to successfully quit. Obtaining the CE Mark for the device represents a major milestone in Carrot's mission to expand the reach of the Pivot platform. 
Breath Sensor Clinical Trial Results
Recently, Carrot's breath sensor was evaluated in a 3-month clinical trial of 200+ individuals who smoke cigarettes. During the trial, participants' readiness to quit jumped from 15% to 48%, proving that the breath sensor increases the motivation to quit and leads to more quit attempts. More than 90% of trial participants indicated the breath sensor taught them about their CO levels and smoking behavior, and nearly 3 out of 4 reported that seeing their CO values made them want to quit smoking. 
Why It Matters
Despite widespread knowledge of the dangers of tobacco use, quitting smoking is a difficult and complex ordeal for many. CDC data from 2018 indicates that fewer than 1 in 10 adult cigarette smokers in the U.S. succeed in quitting each year. "For the first time, people who smoke no longer have to view quitting as an overwhelming, all or nothing event," said David S. Utley, M.D., CEO of Carrot. "The Pivot platform welcomes anyone who smokes — whether or not they're currently ready to quit — and the breath sensor is clinically proven to motivate them to quit, while also allowing them to track their progress throughout their quitting journey."