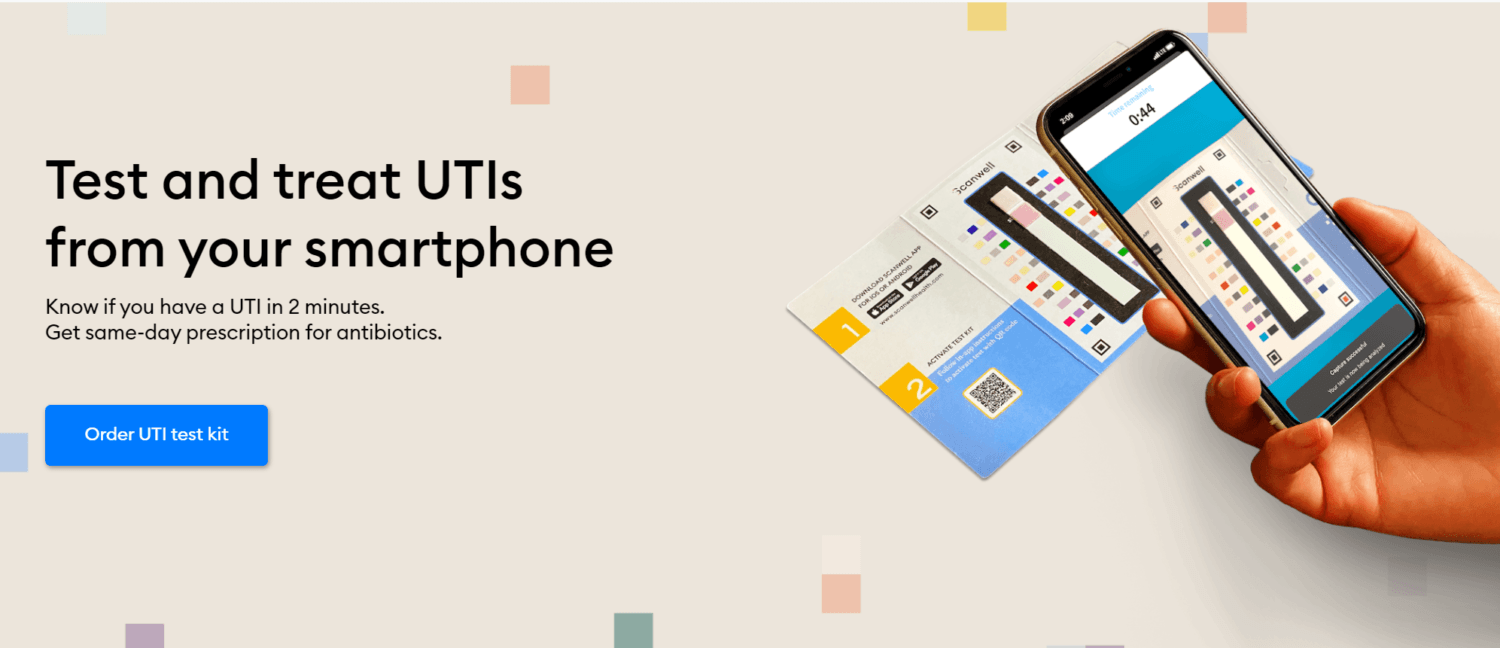 What You Should Know:
– LA-based Scanwell Health announced today that its at-home UTI test kits – featuring the first FDA-cleared urinalysis app that lets people test for a UTI without having to visit a lab or doctor – is now available on Amazon.com.
– The kits are priced at 3 for $15. Happy to send a graphic or answer any questions you have. Until now, the kits have been available only directly through the Scanwell Health web site.
– Scanwell enables clinical-grade testing, instant results, and professional guidance for comprehensive healthcare from the safety of your home. Once people have their Scanwell test results (which takes two minutes), they can receive a prescription by connecting directly to telehealth providers via their smartphone for treatment. The whole process can take place from the safety of their home and they do not have to visit a doctor's office.
– The company is also working on tests for chronic kidney disease, malaria, and the virus that causes COVID-19.