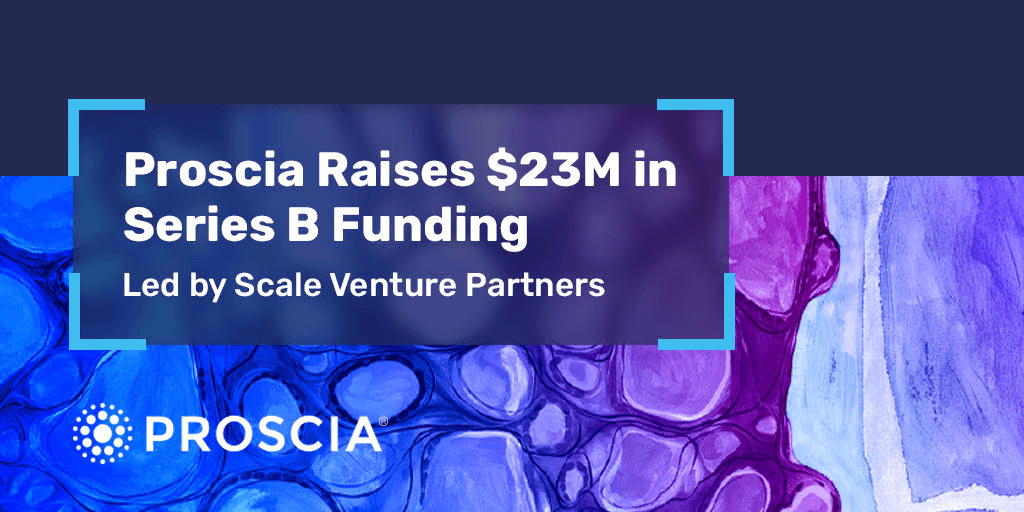 What You Should Know:
– Proscia secures $23M in Series B funding led by Scale Venture Partners for its AI-enabled digital pathology solutions.
– Proscia will use the funding to expand its AI application portfolio, boost commercial expansion, and advance its regulatory strategy to secure FDA approval.
---
Proscia, a Philadelphia-based provider of digital and computational pathology solutions, today announced it has secured $23M in Series B funding led by Scale Venture Partners, with participation from Hitachi Ventures, the strategic corporate venture capital arm of Hitachi, Ltd., bringing its funding total to $35 million.
Importance of Pathology
Pathology is at the center of cancer diagnosis and guides a patient's entire cancer journey, yet pathologists and their ability to diagnose cancer are largely dependent on the microscope that has been in place for 150 years. The limitations of the microscope and the subjectivity involved in assessing tumors contribute to diagnostic error, resulting in negative patient outcomes and economic burden to the healthcare system.
Creating tools to find data — and fight cancer.
Founded in 2014 by a team of clinicians at Johns Hopkins and the University of Pittsburgh, Proscia is a software company that is changing the way the world practices pathology to transform cancer research and diagnosis. With its Concentriq® software platform, Proscia is accelerating the transformation to digital pathology, which centers around high-resolution images of tissue biopsies, as the new standard of care. Concentriq combines enterprise scalability with powerful AI applications to help laboratories, health systems, and life sciences companies unlock new insights, accelerate breakthroughs, and improve patient outcomes.
Recent Traction/Milestones
Since closing its Series A round in 2018, Proscia has amassed a customer base of laboratory titans and digital pathology pioneers as well as 10 of the top 20 pharmaceutical companies. This includes Johns Hopkins School of Medicine and the Joint Pathology Center (JPC), the premiere pathology reference center for the U.S. government. JPC selected Concentriq to drive a complete modernization of its pathology practice and digitize the world's largest human tissue repository of over 55 million slides, unleashing a transformative wave of biomedical research. Proscia also recently established a Computational Pathology Center of Excellence with University Medical Center (UMC) Utrecht, one of the first organizations in the world to implement digital pathology. As part of this collaboration, UMC Utrecht will deploy Proscia's AI applications into its high-throughput workflows leveraging Concentriq.
COVID-19 Drives Growing Adoption of Digital Pathology
Proscia's commercial traction comes amid a surge in digital pathology adoption. Laboratories have increasingly shifted to digital to overcome the manual and subjective nature of the traditional standard of care and keep pace with the rising cancer burden. In the U.S. alone, pathologists have faced a 42% rise in diagnostic workload over the last decade, a challenge that will continue to intensify as the total number of cancer cases is projected to increase by 55% by 2030. Recently, laboratories have been implementing digital pathology to maintain operations during the COVID-19 pandemic, as digitization is the only means by which they can continue to serve patients.
Expansion Plans
The infusion of capital will enable Proscia to continue to meet growing demand for digital pathology across research and diagnostics. The company will use the funds to accelerate commercial expansion, ramping up its global sales, marketing, and support teams. Proscia will also further drive pathology's data-driven future by expanding its data assets and AI application portfolio, building off of the initial success of its DermAI™ application. The investment will additionally advance Proscia's regulatory strategy to secure FDA clearance, drawing on the foundation that the company has established with its CE Mark and MDSAP certification.
"We are excited for this next milestone in our journey," said David West, CEO of Proscia. "Over the past few years, we have battle tested Concentriq at leading organizations and demonstrated the unprecedented potential of AI. In welcoming Scale Venture Partners and Hitachi Ventures to the Proscia team, we are better positioned than ever before to drive a transformation that will impact millions of cancer patients and their families."