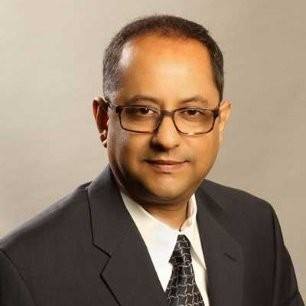 Over the past few months, primarily as a result of the COVID-19 pandemic, telehealth has gone from a "nice-to-have" to a "must-have" for healthcare providers. The surge of COVID-19 patients in the spring, coupled with "stay-at-home" orders in many states, meant that many patients in need of care for chronic conditions and other non-emergent health issues were unable to visit their providers face-to-face. 
Telehealth became the emergency solution, aided by relaxation of government regulations and improved reimbursement from health payers, led by the U.S. Centers for Medicare and Medicaid Services (CMS). But then a funny thing happened. 
As COVID-19 restrictions eased, many patients and providers found they liked telehealth and wanted to keep it around. Patients liked it because they didn't have to take hours out of their day to travel to an appointment, go through COVID-19 protocols, wait to be called, wait to see their provider, then travel home again.
Providers liked it because they could work more efficiently and, if they were incorporating remote patient monitoring, obtain a more complete view of their patients' day-to-day health. Both sides also liked telehealth because, quite frankly, it helped them reduce their risk of contracting a highly contagious virus. 
While we are not out of the woods yet – many experts are predicting a fall and winter surge that will make the spring surge look like a warm-up act – there are already discussions about whether telehealth was simply a stopgap measure in a crisis or should be viewed as a standard option for care going forward. In order to make telehealth permanent, however, healthcare organizations will want to know exactly what it can contribute once it's safe to venture to the office once again.
Advanced analytics can help. They can show what worked, and what didn't, so providers can make data-driven decisions about where, how, and whether to continue using telehealth. The following are eight ways analytics can contribute to present and future telehealth success. 
1. Find the patients for whom telehealth visits offer the greatest benefits. Normally, these will be patients who can be diagnosed or assessed without direct laying-on of hands. They may have a condition such as a rash that can be inspected visually or may be able to use consumer-grade devices to take and report biometric readings. Advanced analytics can help discover them, enabling providers to close care gaps while improving Star ratings and HEDIS scores. 
2. Prioritize patients by need. Analytics can help identify patients who are most at-risk of deterioration if they do not follow-up after preventive or elective procedures or are not closely monitored. They can also help providers make the appropriate adjustments to those priorities as patient health changes. 
3. Get ready for additional surges. The next surge has already begun, and there are likely to be others before the pandemic is fully behind us. Providers need to have measures in place to keep staff safe and avoid the risk of more lockdowns or other changes that will disrupt their operations. Analytics can help them determine how much to invest in additional telehealth equipment and training to ensure uninterrupted service to their patients. 
4. Measure telehealth's impact on patient outcomes and reimbursement. Telehealth is so new, and the pandemic has caused so many shifts in reimbursement, that it can be difficult to determine exactly what effect it has had on outcomes and revenue. Analytics can uncover which changes have been positive and should be continued, and which should either be discontinued or adjusted to produce better health and/or financial result. 
5. Uncover and rectify possible coding errors. As the pandemic took hold in March, CMS launched its "patients over paperwork" initiative. The goal was to ensure providers focused on care rather than worrying about coding accuracy, especially as the path to telehealth opened up. At some point, however, accurate coding will again be required. Analytics can help providers uncover and rectify any coding issues to ensure claims are paid fairly and completely. 
6. Enable more effective remote patient monitoring. The presence of a global pandemic doesn't halt chronic or other conditions affecting patient health. These conditions must continue to be managed to prevent them from deteriorating, which will place more of a health burden on patients while increasing long-term costs. Remote patient monitoring delivers the day-to-day data on these conditions. Analytics use that data to spot trends and update providers on the condition of all those patients, making it easier to ensure successful treatment for all of them.
7. Manage timed events more effectively. Risk-adjustment capture of previously documented conditions, which comes through CMS sweeps, retrospective reviews, and other means, can be disruptive to provider operations. Analytics can take the burden off an already exhausted staff by automating and simplifying the process. 
8. Use trend and outcome data to inform the future. There is still much we don't know about the effectiveness – and cost-effectiveness – of telehealth. This type of forward-looking analysis can be used to deliver policy and regulatory guidance for permanent reimbursement and best practices for telehealth-related visits. 
As we continue to battle the global pandemic, telehealth does more each day to demonstrate its value. But what happens when the battle is finally won? Should it go back to the background or become fully integrated into a healthcare organization's standard offerings?
Advanced analytics can be used to answer these questions and many others, helping providers make the decision that best fits their organization. 
---
About Prasad Dindigal
Prasad Dindigal serves as Vice President, Healthcare & Life Sciences, with EXL, a leading operations management and analytics company that helps our clients build and grow sustainable businesses.