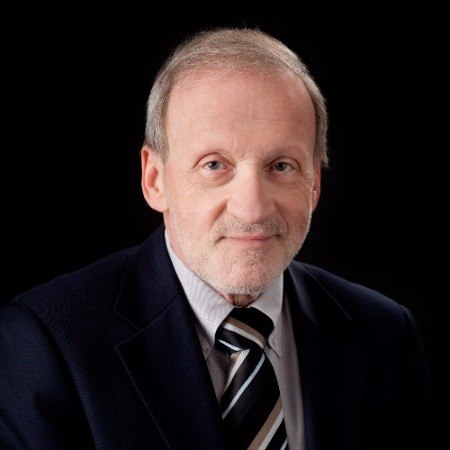 As you read this, over 200,000 American deaths have been attributed to the virus. The influx of cases continues, while state and local economies are experiencing hardship, children are shuttered in their homes learning remotely, grown children are moving back home and the "new normal" disrupts nearly all of life's plans.
Yet, these issues don't reveal all the traumas that Americans are experiencing 10 months into the pandemic. The pandemic's impact continues to be swift and brutal, showing little sign of slowing down. Loneliness and isolation are gripping many American adults, as the nation settles in for a long fall/winter.
Growing evidence supports the notion that this virus is spread through aerosols, that is, person-to-person transmission by means of inhalation of infectious particles. With the onset of colder weather and the approaching holiday season, conditions are rife for spreading the virus. Flu season is imminent and COVID-19 cases are increasing.
While the safest choice is to isolate until the widespread availability of a vaccine arrives (within the next 6-12 months), this is an unwelcome option for some already suffering from "pandemic fatigue" and not really an option at all for others (like those who work outside the home).
Either way, America's mental health is at risk. According to the CDC, reports of mental health conditions (anxiety, trauma, substance abuse, suicide) have considerably increased during the pandemic with more than 40% of American adults reporting mental health struggles. Frontline healthcare workers are particularly affected, and over 71% have experienced psychiatric symptoms, including depression, anxiety, insomnia, and distress. Even run-of-the-mill loneliness and isolation contribute to substance misuse and disorders, which, by the way, contribute to an increased risk for COVID-19.
---
Key Ways Mental Health Providers Can Help
Because mental health threats are now part and parcel of living amid the COVID-19 pandemic, it is important to routinely gauge the health of those close to you, (and this is paramount for those recovering from COVID-19, frontline workers, and first responders.) Consider consulting a mental health provider if you notice any of these characteristics in yourself or someone you know:
– Displaying frequent, uncharacteristic anger, anxiety, irritation;
– Withdrawing from friends and family;
– Ignoring personal hygiene;
– Engaging in high-risk activities, such as heavy drinking, illicit drug use, or self-destructive behavior;
– Exhibiting feelings of overwhelming sadness, hopelessness, grief, or worthlessness
Nearly every American is impacted mentally, financially, and emotionally by the pandemic, and even the fortunate few who aren't already personally affected are feeling the stress of an uncertain future. Mental health providers aim to improve coping skills, relationships, and self-care regimens to reduce anxiety, depression, or other mental illness. From generalized anxiety to neuropsychology related to recovery from COVID-19, behavioral health specialists are equipped to help in a myriad of ways such as these:
1. Building resilience by introducing coping and stress tolerance activities, such as mindfulness and meditation, or a simple shift in perspective
2. Shoring up social connections and relationships to serve as a layer of protection and diffusion from life stress
3. Ensuring self-care activities, such as adequate sleep, diet, exercise, and more to sustain mood and self-esteem
4. Delivering grief and loss counseling for those who have suffered acute human losses during the crisis
5. Counseling for substance abuse and addiction
6. Initiating a short intervention using cognitive behavioral therapy techniques
Those with pre-existing mental health issues, including depression, PTSD, social anxiety, agoraphobia, generalized anxiety and major depression, may benefit from an increased intensity in treatment, by frequency or duration.
For survivors of COVID-19 who have had significant cardiac and respiratory complications including prolonged periods of dyspnea (shortness of breath), hypoxemia (decreased blood oxygen levels), and hypoxia (decreased oxygenation of organs), neurocognitive screening and ongoing monitoring of mental status will be helpful.
---
Advances in Telemedicine
Recent advances in computer-administered neurocognitive testing have allowed
clinicians to administer psychological and neurocognitive assessment instruments by telemedicine, and there are now many more neurocognitive assessment batteries available to aid in the detection and quantification of neuropsychological functional deficits.
Historically, psychologists, psychiatrists, and L.C.S.W.s have not done virtual sessions with patients, but COVID is changing that, and increasingly insurers are receptive to this practice. The technology, capability, and compliance aspects of virtual appointments were available prior to 2020, but COVID has brought "distance meeting" into the American vernacular. Medical doctors now treat patients via telehealth in numerous instances, and mental health patients can be treated using similar meeting applications.
Telebehavioral health could not be more timely. In the fight against isolation, virtual technology allows human beings to check on one another and meaningfully connect, at the same time allowing people seeking mental health services to receive treatment safely without risking infection from a devastating disease.
Even as the pandemic presents a common threat like none other we have faced in recent years, it also offers us the opportunity to reach out and check on one another. Everyone is affected in some way by COVID-19, be it the disease itself or simply disruption to our routines and mass anxiety. It's definitely time to take mental health seriously. Our technology ensures that we do not have to be alone in isolation, and relief may be just a call away. Through mutual understanding and effort, we can focus on the unifying experience of overcoming this crisis.
---
About Dr. Lazarovic
Dr. Lazarovic, M.D., F.A.A.F.P., is a consulting physician at Integrated Medical Case Solutions (IMCS) Group. IMCS  is the leading provider of work-related trauma prevention and treatment with a proven track record of transforming workers' compensation cases with notable success in early return-to-work outcomes, and a nationwide network of over 1,400 psychologists and psychiatrists.
Dr. Lazarovic has nearly 40 years of medical administration/managed care experience, including 18 years as Chief Medical Officer at Broadspire/CRAWFORD, a global third-party administrator of workers' compensation, disability, auto, and medical product liability claims. Experienced in clinical guidelines, medical cost control, and strategic planning, Dr. Lazarovic has conducted and published original research and analytics and presented at multiple industry conferences. Dr. Lazarovic is currently the CMO responsible for the development of advanced, evidence-based clinical applications at MyAbilities Technologies, a medical software and services company in the workers' compensation and disability sector.  
---