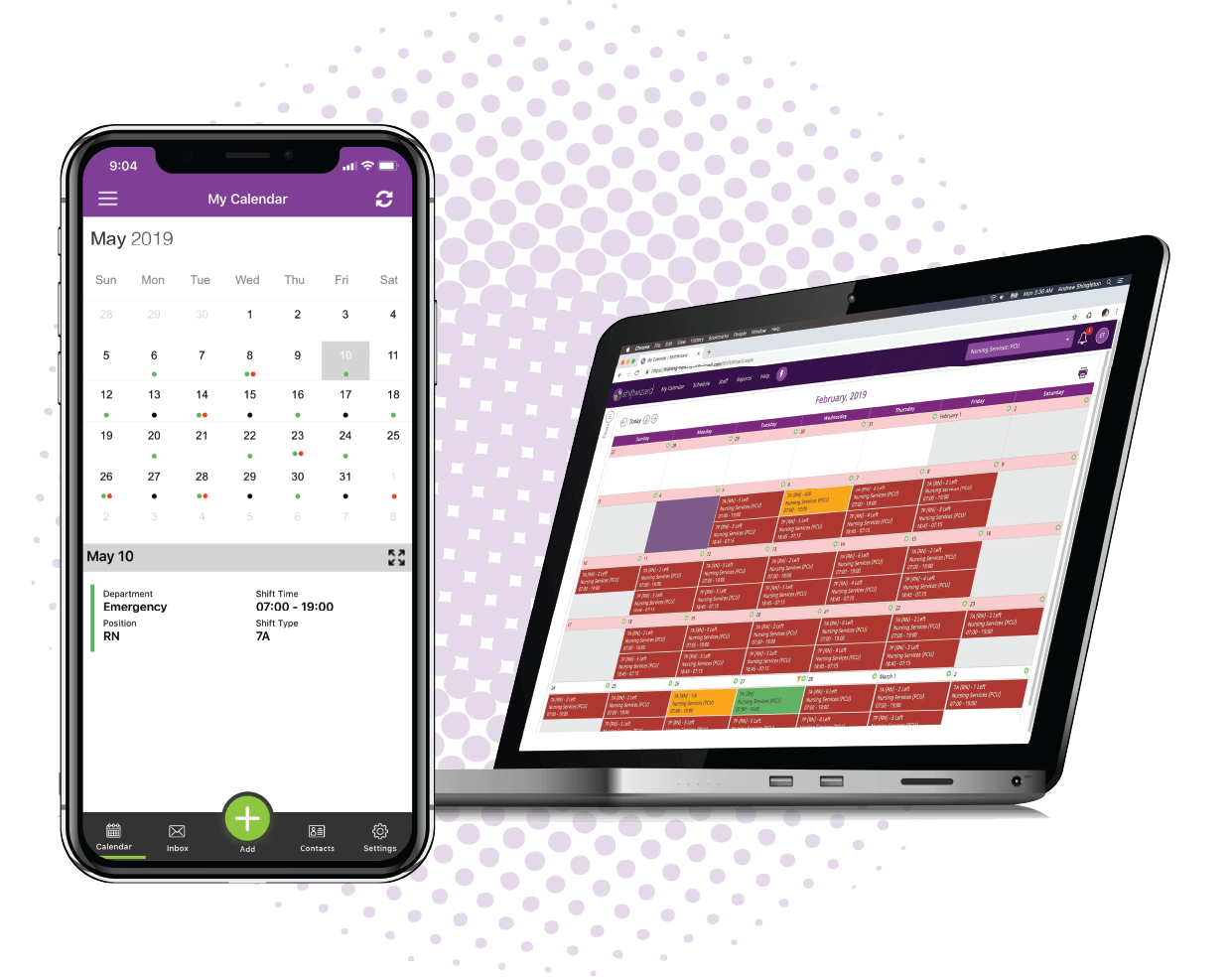 What You Should Know:
– HealthStream acquires ShiftWizard, a SaaS-based nurse scheduling software saves your hospital time & money with an innovative scheduling solution and mobile app made by nurses, for nurses.
– HealthStream acquired ShiftWizard, Inc. for approximately $32.0 million in cash, subject to working capital and other customary purchase price adjustments.
---
HealthStream today announced that it has acquired ShiftWizard, Inc., a Raleigh, North Carolina-based company focused on providing a SaaS-based solution that integrates key workforce management capabilities, including scheduling, productivity, and forecasting for $32M in cash. The acquisition will enable HealthStream to add to an emerging area of its workforce solutions that supports healthcare professionals and their management in effective staff scheduling—where administrative work is reduced, cost-savings are gained, and productivity data is made readily accessible to managers.
Nurse Scheduling Software Developed by Nurses
Managing nurse scheduling can be a daunting task across the healthcare sector—from long-term care facilities to national health systems and everywhere in between. Pen & paper systems are cumbersome and error-prone, leading to wasted time and costly mistakes. Meanwhile, most enterprise scheduling software systems lack intuitive user interfaces and the ability to navigate the nuances of healthcare organizations, leaving them ineffective against nurse scheduling challenges.
Unlike these antiquated nurse scheduling methods, ShiftWizard was designed with the clinician in mind. ShiftWizard's innovative features and instinctive interface are created to optimize healthcare workforce management. Integrate your EMR and Time & Attendance systems to make cost-effective nurse scheduling decisions based on real-time Worked Hours per Unit of Service measures such as HPPD and HPPV.
Expanding Portfolio of Solutions for Nurses and Staff Scheduling
HealthStream's addition of ShiftWizard expands its growing portfolio of solutions for nurse and staff scheduling, which began earlier in 2020 with the acquisition of NurseGrid. As the #1-rated app for nurses, NurseGrid helps hundreds of thousands of nurses coordinate their work schedule and non-work activities. Adding ShiftWizard to HealthStream's offerings affords HealthStream even greater reach to the healthcare workforce—across both the organizational and individual levels. Moreover, we believe the complementary positioning of ShiftWizard and NurseGrid will enable integrations that will yield even smarter schedule management and enhanced nurse engagement.
"I would like to extend a warm welcome to ShiftWizard's customers and employees," said Robert A. Frist, Jr., Chief Executive Officer, HealthStream. "We are excited to add ShiftWizard's impressive scheduling application to our workforce solutions. Using ShiftWizard, healthcare organizations can make informed, data-driven staffing decisions to effortlessly maximize resources. These capabilities are particularly important in the current COVID-19 environment with hospitals' heavy patient loads—where the ability to effectively reallocate staff across the organization is critical in meeting patient-care demands."