The concerning additive manufacturing media keeps on getting notifications about how the 3D printing technology keeps on growing. Both, through news stories, as well as through blogs from the 3D printing community. However, only after the coronavirus pandemic spread enough, people realized how other manufacturing options are not as effective as 3D printing is. More and more news stories about how 3D printers can work as a solution to supply chain challenges came to the notice of people. And, all these were led after the conventional manufacturing techniques failed to meet the elevated need of due to the current challenges.
3D Printing: Balancing Demand and Supply Between COVID-19 Challenges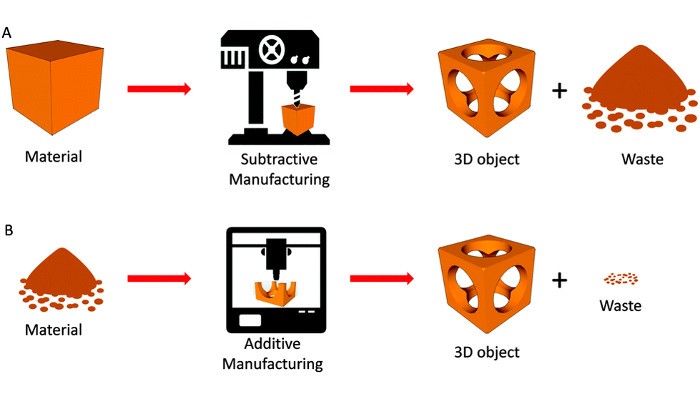 As usual, the first question that arises is: How additive manufacturing is helping meet demand and supply balance? So, here is what you must know. The demand to manufacture parts and functional prototypes was fulfilled particularly by three entities.
1. Hospitals produced protective equipment by purchasing and utilizing 3d printers.
2. Universities lent their additive manufacturing capabilities to frontline health workers.
3. 3D printing equipment providers were continuously providing services with all they could in such difficult times.
Of course, this is still a shorter view of COVID-19 and 3D printing relation because the pandemic is yet to stay and how does 3D printing performs in competition with other manufacturing techniques is a topic that is vastly debatable. On 19th August 2020, a trio of panelists came on board to discuss this topic.
Chris Connery, VP Global Analysis and Research at technology market research company CONTEXT, Nadav Goshen, CEO at MakerBot, and Stefanie Brickwede, Founder and Managing Director of Mobility Goes Additive and Head of Additive Manufacturing at Deutsche Bahn hinted at how Covid-19 has actually been an active phenomenon for adapting and perceiving 3D printing as a viable alternative among the many manufacturing techniques that we have in place.
Opinion of the trio on proportionality of 3D printing and COVID-19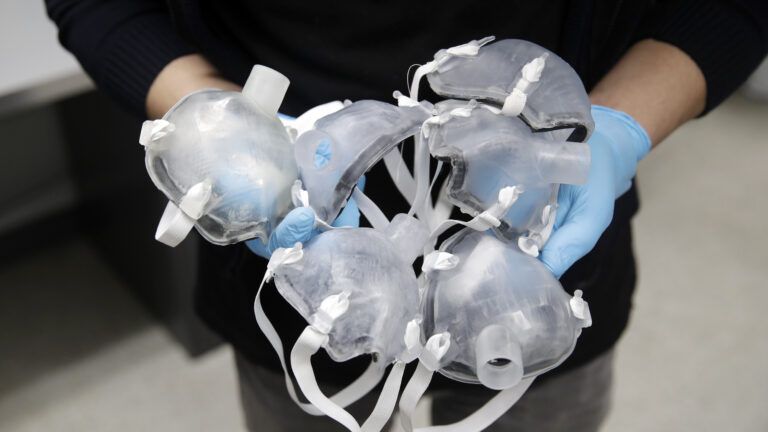 The belief that additive light goes on and there is no stopping potential is what someone like Goshen has been vouching for. Goshen, who has experienced first-hand knocking on doors from eager engineers that seek MakerBot's help in assisting through the challenges says, "We say there is an innovator in everyone, and this is our vision for MakerBot and we saw that many people, engineers, came and wanted to help. It's upon us to make sure that they have the tools to do so and I think we're providing them with that. Once it starts it will not end because what an engineer need is a tool, once they have the tool, there will come innovation and I think this is what has kind of started to roll."
Moving on, we have Brickwede who is a representative for a diverse network for industrial additive manufacturing companies at Mobility/Medical, points out how she feels. She exclaims, "This is a continuous growth rate because there are so many companies which are really fighting for their existence so they have to do anything, they have to change something and additive manufacturing is a great technology to speed up those development processes. This is why I'm absolutely convinced this will keep on growing, especially as there are even more business cases now coming up, like tools you can do for molds for instance. This is what the railways now do, you can print out jigs and fixtures; it just takes you half an hour to design those, another hour to print out, and then you can use it immediately in the maintenance workshops."
It is important to note the closure of Voodoo manufacturing as an example of how temporarily companies are switching their 3D capabilities over to PPE solutions because otherwise, it wouldn't be a wise decision for them to survive.
Connery notes that Context believes in the growth of the additive manufacturing industry to a 20 billion dollar in the USA in the coming two years. About his expectations he says," We expect the demand to continue on but with the caveat (..…) difficult economies and a lot of the key industries that 3D printing currently caters to still have some difficulty ahead. Once we get past all that we do believe that this install base of professional machines, this next generation of engineers who are sequestered at home are going to be the management and CEOs of the next generation and they would have become familiar with additive manufacturing."
Other companies' participation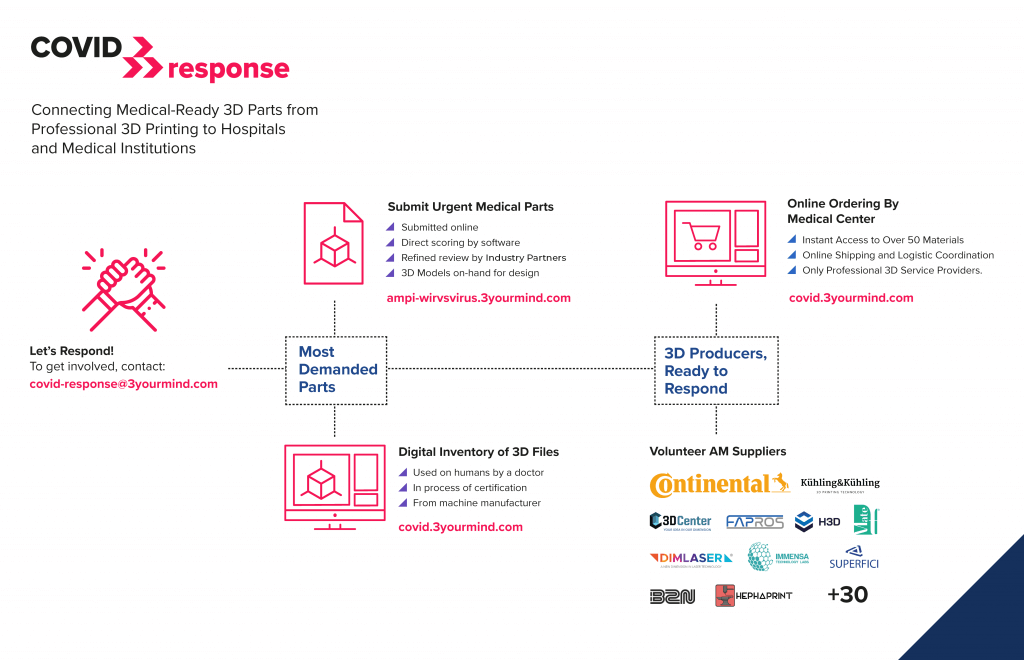 CEO of Formlabs, a company that is one of the leaders in developing advanced 3D printers, told a new magazine how Formlabs anticipate 3D printing to be at a greater rate that anyone actually did, before Covid-19. Joining the trio, Formlabs' CEO was Proto Labs' CEO by sharing how she believes the role of the crisis has been a shining light on how this manufacturing technique is a very vital tool in solving problems.
While other companies are busy supporting and admiring the utility 3D printing technology in addressing the problem of supply and demand in the current market, be it through 3D printed swabs and face shields which the technology has produced in millions, there are many other companies and communities that are spreading awareness about the perks of additive manufacturing. For instance, Pick 3D Printer provides tricks to the visitors for creating some hacks that will help them for staying safe in the times of this Covide-19 pandemic. You may find many other such websites too. In short, people are understanding how 3D printing is capable of substituting for the old technologies, if not replacing those completely.
Conclusion
Although additive manufacturing is the option people switch to when they need agility, there is a lot to be done in transferring the already fed minds with this nuance. Currently, companies are enjoying a list full of orders in the area that they always wished to serve their customers. With working from home becoming a basic necessity of all the businesses until the lockdown measures have been completely lifted and the businesses start to perform as they did, 3D printing is a suitable option to have at people's homes.
Some statistics will be a fantastic note to end upon. Growth in the professional 3D printing market was noted to be growing by 17% from 2018 to 2019 while every other category of printer that took a dip in hardware sales, indicates that work from home scenarios has had a positive impact on purchases of compact professional systems for remote usage. If that is true and these kinds of distributed working settings are to continue, many companies predict how more of an emphasis will be on developments in software and connectivity for ensuring seamless cross-collaboration and secure sharing of data while using 3D printing technology.