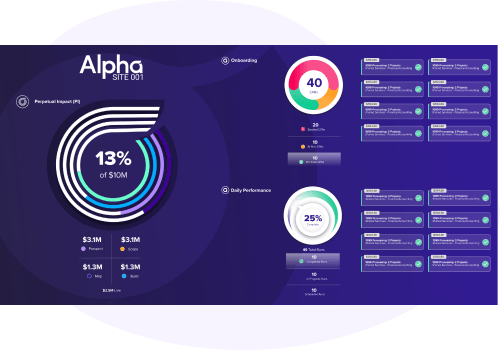 What You Should Know:
– The company that built healthcare's first digital employee, Olive, today announced an additional $106M in financing in a round led by General Catalyst and Drive Capital.
– Hospitals were implementing an AI workforce to manage administrative tasks before the pandemic started, and recent events have kicked adoption into overdrive.
– Olive's quick growth is a testament to hospitals' urgent need for administrative efficiency as they navigate the public health crisis on top of a long-brewing technology crisis caused by manually managed data processes.
---
Olive, the company creating the AI workforce for healthcare, today announced it secured $106 million in financing, led by an equity investment from General Catalyst and Drive Capital, along with Ascension Ventures, Oak HC/FT, and SVB Capital. Olive has raised over $220M to date.
AI‑Powered Digital Employee Built Specifically For Healthcare
Founded in 2012, Olive builds artificial intelligence and RPA solutions that empower healthcare organizations to improve efficiency and patient care while reducing costly administrative errors.
Olive is the only healthcare-specific artificial intelligence solution sold as a service – that means one annual price and an all-in-one approach to hiring a digital employee.
Working alongside healthcare employees, Olive is trained to think cognitively and make complex decisions faster, and more accurately than human employees. She never misses a day of work. She never makes unprogrammed mistakes. And every Olive learns collectively, like a network, so that healthcare organizations never have to solve the same problem twice.
Olive Core Offerings
Olive's three capabilities work together to scope, build, and optimize workflows that directly impact your organization's most meaningful metrics:
Alpha: Enables Olive to identify and implement high-value automation, so organizations can confidently prioritize top processes for automation and accelerate time to build them.
Omega:  Enables issue prediction, prevention, and resolution to drive Olive's continued success, utilizing data and quality alerts to track Olive's progress and address potential issues 72 hours in advance.
Deep Purple: Gathers this contextual information, allowing Olive to find new connections and opportunities to improve her work.
Recent Milestones
Olive has seen a massive surge in the demand for AlphaSites, which are onsite command centers that rapidly deploy and manage AI workers to capture value for health systems. Olive's team has grown this year to over 360 employees, adding 67 new Olivians in the month of August 2020 alone. In May, the company announced an innovative work model called The Grid, which expanded Olive's footprint across the country to draw top talent and strategically deploy resources as close to customers as possible.
"The AI workforce is the biggest impact to health systems in our lifetime," said Sean Lane, CEO of Olive. "Olive has become a piece of critical infrastructure for hospitals and a trusted, reliable product that expands human capacity at a time when resources are more precious than ever. The AI workforce has become the 'new normal'. And while we are excited about this latest investment, we're just getting started."