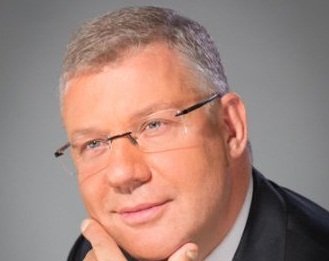 Advances in medical devices have greatly improved healthcare but many of these devices are not living up to their full potential. As things stand, too many of these devices only help to provide care. Instead, they must be integrated with cloud computing to upload valuable data to hospital networks, where practitioners and management teams can access it to gain context, make better decisions, further enhance patient care and improve return on investment (ROI).
Adding objective context
No matter how dull or sophisticated healthcare has been throughout history, one constant is that it has always both generated and been driven by information. Every patient that your facility or network treats is full of information – such as their medical history or how they react to treatment – that has the potential to help you improve your practice. Many providers fail to harvest this data and make it accessible at the right time to decision-makers and miss out on the benefits it can provide.
Capitalizing on this data requires providers to integrate their patient-facing medical devices with the cloud so that they capture and upload data to the cloud in real-time. That way, the data is permanently accessible to your frontline clinicians and management teams, who can use it to improve the efficiency of their care by adding context.
Part of what makes this device-generated data so valuable is its operator-independency, transparency across the network, and consistency; it is less biased in nature than data recorded by humans, who rely on the naked eye recorded on local dossiers. This often leads human clinicians to worry that machines may one day replace them but really, this objective data help humans perform better.
Improving the decision-making process
More objective data means that clinicians can make more informed decisions when treating patients, based on each individual's progress. The value in this may be especially apparent in progress-based recovery fields like rehabilitation or physical therapy. In the bigger picture, you can use large sample sizes of pure data to assess your network's practices and make adjustments to boost physical and financial efficiency.
After enough use of the cloud, your clinicians will be unable to ignore how it has improved the way they care for patients, which will foster a culture of open-mindedness in your network when it comes to adopting new technologies.
Patients will also take notice of the improvements in care brought on by the cloud. When providers can share more frequent and accurate progress updates, patients may be motivated to work even harder in recovery and rehabilitation and once clinicians see that, they will campaign for even more adoption.
What you should look for
To make adoption and utilization even easier, make sure the provider of your devices or cloud integration offers hands-on customized training, be it in person or virtual. A better understanding of the devices and how to maximize their cloud capabilities will allow clinicians and managers to get the most out of the technology, allowing your network to reap even more benefits.
Especially for large healthcare networks consisting of multiple facilities, it is important that the data stored in the cloud is accessible network-wide through real-time management dashboards but not at the expense of customization. Different facilities in the same network can rely on unique standards and processes, so ensure your cloud solution is flexible enough to meet the demands of each of your facilities. 
What your healthcare network stands to gain
When integrated with your frontline medical devices, the cloud can produce significant ROI for your network. Caregivers and clinicians working directly with patients will have instant access to information that will help them provide patients with better decisions and better care and snuff out inefficiencies, resulting in cost savings for you and for your patients. Offering patients a higher quality of care and reducing costs will help expand your patient network through referrals and as that grows, so too will your healthcare network and your revenue. 
Perhaps the most difficult part of implementing cloud technology is the reluctance of many healthcare networks to invest in new technologies; many prefer to spend reactively when the proactive investment is often more cost-effective in the long run. This may be changing, as the COVID-19 pandemic has opened the eyes of many healthcare executives to the benefits of proactivity and preparation. 
The initial investments are important but are not enough on their own; your managers and clinicians must continue using the cloud and making their colleagues aware of its benefits. Only when your organization buys into it at every level can the cloud revolutionize your network by improving new technology adoption, integrating information, improving care, and increasing revenue.
---
About Eric Dusseux
Eric Dusseux, M.D., MSc, MBA, is the Chief Executive Officer of BIONIK Laboratories, a robotics company focused on providing rehabilitation and mobility solutions to individuals with neurological and mobility challenges. The company's product portfolio includes its InMotion® robots for rehabilitation following stroke and other neurological conditions, as well as InMotion Connect™, a cloud-based data analytics solution that securely streams and stores anonymized data from all connected InMotion® robotics devices to BIONIK's cloud server hosted by Amazon AWS, providing contextual and relevant data to reach hospital clinicians and management teams.
---