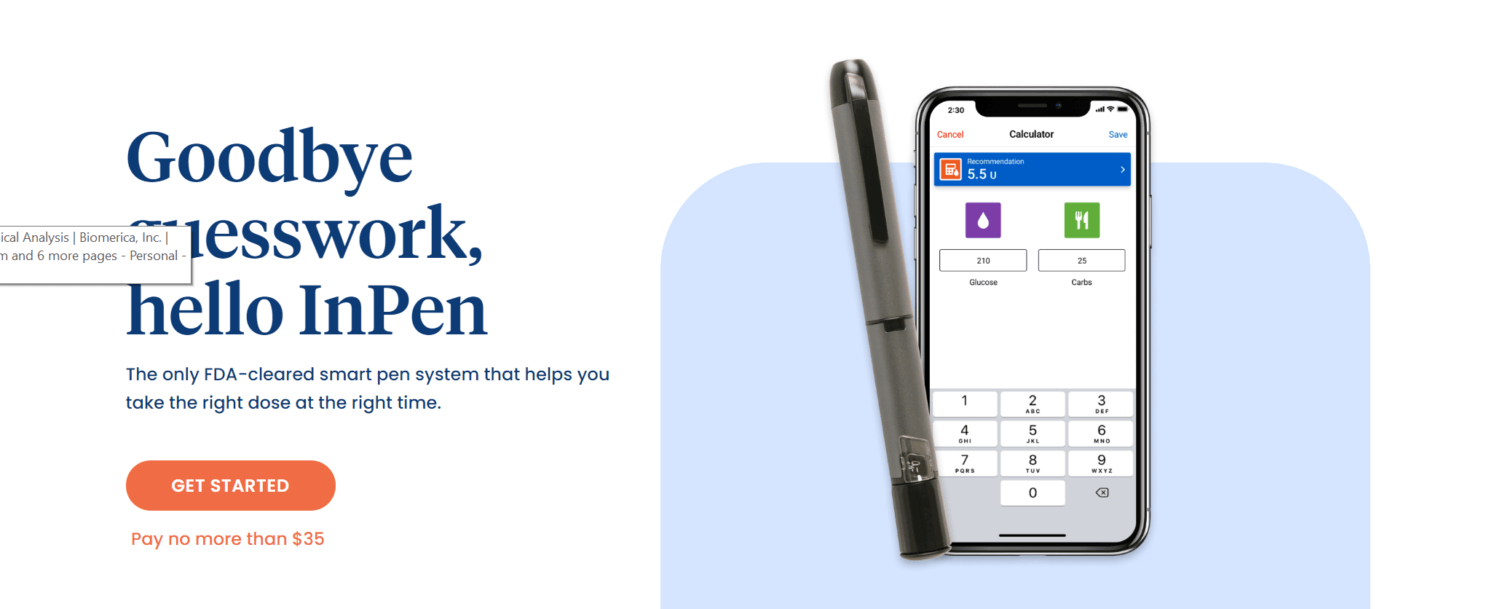 What You Should Know:
– Today, Medtronic announced that it will acquire Companion Medical, the manufacturer of InPen, a smart insulin pen system paired with an integrated diabetes management app.
– The addition of Companion's InPen system builds upon Medtronic's strategic acquisitions of Nutrino and Klue to further improve overall automated decision-making capabilities and optimizes dosing decisions using algorithms and AI for patients.
---
Medtronic, today announced the planned acquisition of privately-held Companion Medical, manufacturer of InPen — the only U.S. FDA-cleared smart insulin pen system paired with an integrated diabetes management app on the market. The addition of Companion Medical's InPen to the Medtronic portfolio expands the company's ability to serve people where they are in their diabetes journey and offer them a unique and expansive ecosystem of support — regardless of how insulin is delivered.
FDA-Cleared Smart Pen System
The InPen dose calculator recommends a personalized dose based on your blood glucose, the carbohydrates you're eating, and your active insulin. The calculator is customizable — choose between three different modes depending on whether you count carbs or not.
InPen is the only smart pen system that tracks active insulin. At any time, you can check the app and see how much insulin is still active in your body from previous doses. InPen uses this information to let you know if you need a correction dose and to help you avoid stacking.
Acquisition Expands Medtronic Capabilities to Serve People Using Multiple Daily Injections (MDI) to Manage Diabetes
The acquisition of Companion Medical builds upon prior Medtronic strategic acquisitions, including Nutrino and Klue, that form the building blocks to design powerful algorithms leveraging the company's deep data science and AI capabilities. With this latest acquisition, Medtronic will work to further advance the automation of insights and dosing capabilities to help alleviate burden regardless of the technology that's preferred for insulin delivery. In addition, Medtronic will look to expand the availability of InPen globally.
"This acquisition is an ideal strategic fit for Medtronic as we further simplify diabetes management and improve outcomes by optimizing dosing decisions for the large number of people using multiple daily injection (MDI). We look forward to building upon the success of the InPen by combining it with our intelligent algorithms to deliver proactive dosing advice personalized to each individual. This smart CGM system can help people think less about diabetes and be able to live life with more freedom, on their own terms," said Sean Salmon, executive vice president and president of the Diabetes Group at Medtronic. "Our goal is to become a trusted partner that offers consistent support whether an individual wants to stay on MDI, transition to automated insulin delivery or take a break from their pump."
Financial terms of the acquisition were not disclosed. The acquisition is expected to close within one to two months – subject to the satisfaction of certain customary closing conditions. The transaction is expected to be neutral to Medtronic's adjusted earnings per share in the current fiscal year, and accretive thereafter.
"We are thrilled to be combining our strengths and differentiated product portfolios to work towards serving even more people around the world living with diabetes in the ways that matter most to them," said Sean Saint, CEO and co-founder of Companion Medical. "Simplifying diabetes management to reduce burden and improve outcomes has always been our goal, and through a respected global leader like Medtronic, we'll now be able to take InPen to this next phase of growth which is great news for people with diabetes who stand to benefit most."