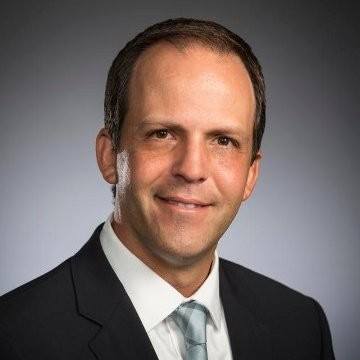 A clinician's mission is to deliver the best possible care to his or her patients. However, when technology gets in the way of the workflow, clinicians are obligated to spend valuable time making sure data inputs are accurate and complete across disparate systems. Nowhere is this more prevalent than with electronic medical records (EMRs).
Dr. Peter Greene, MD, CMIO, with Johns Hopkins, said, "Efficiency is really at the heart of what troubles us most. Clinicians really want the EMR to make their work easier. Current EMRs take up too much of their time and pull them away from face-to-face time with patients and care teams."
Dr. Greene's reflections embody the concerns that the design of the EMR system in critical workflows does not put the patient first. To address this, EMR developers are devoting significant effort into making the EMR design work on behalf of the clinician and patient. Many are finding the greatest room for improvement is in implementing touchscreen technology into the workstation on wheels (WoW) or on in-room wall mounts. Such technology allows clinicians to quickly access key sections of the EMR and input important data like physical exam findings and medication type and dosage. 
Transform Healthcare With Touch Technology 
EMR developers are recognizing that touchscreens significantly enhance the clinician's experience and patient interaction. From the chief medical officer to the clinicians and medical staff, everyone is familiar with touchscreen technology in their daily lives via their mobile devices. Bringing this technology to clinicians' and nurses' workflows frees them from needing to use a keyboard and mouse in favor of a more intuitive and dynamic display. This allows them to more quickly and easily access medical records, view medical images, prescribe medication and document care, and improve their efficiency by up to 20%. 
It's faster and easier to clean touchscreen displays too, especially when comparing them to a traditional keyboard and mouse. With a solid piece of glass and a seamless surface, the touchscreen is easily cleaned with wipes commonly available is patient settings. Whether it's COVID-19, common influenza, or another infectious disease, implementing a streamlined touchscreen solution can help protect patients.  
Build a Unified Architecture for Clinicians
Many modern touchscreen-based workflows are built on a mobile architecture like Android. As healthcare organizations invest in streamlined solutions for clinicians, there's often a gap that occurs when the mobile operating system doesn't link seamlessly with the desktop architecture. Without a unified platform connecting every touchpoint, organizations lose precious time continually replacing outdated platforms and hardware. Making the decision to invest in a unified architecture will streamline the entire ecosystem, shorten future deployment time, and enable flexibility across the organization. 
The first step for CIOs, CMIOs, CNIOs, and health systems to achieve this is to create a proof of concept that brings together key leaders within the clinical staff to showcase inclusion of touch technology at the desktop level, coupled with mobile devices for a variety of clinical applications. Next, they can deploy a trial built on a flexible, scalable architecture to help the organization better envision the investment they are making before committing more money. 
In this trial, they can demonstrate how the EMR improves key workflows as clinicians more easily enter data and health information while taking care of their patients. From this demonstration, CIOs and health systems can receive feedback from clinicians to share with the EMR engineering team to help them better understand how they can improve the design of their UI/UX to get the most out of the unified desktop and mobile experience. 
From trial and iteration to solution deployment, the objective remains the same – to create an infrastructure that scales to the demands of the environment while leaving the user satisfied. The outcome of patient care is always first and foremost in the minds of clinicians, so the technology should enable them to focus on care and deliver on that ultimate goal.
---
About Jeff Fountaine
As director of the healthcare vertical market for Elo, Jeff Fountaine develops and delivers solutions that enhance provider experiences and patient engagement in the healthcare and medical market. With 15 years of experience, he addresses critical workflow challenges for clinicians while ensuring positive patient outcomes through the use of technology.