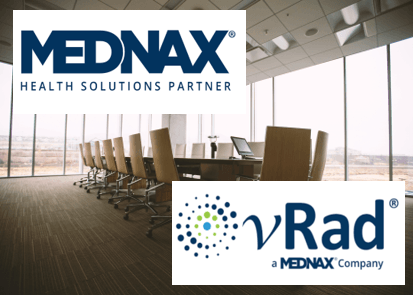 Earlier this month saw Mednax announce significant plans to transform its business. Mednax intends to:
– Sell its Mednax Radiology Solutions business, which includes its radiology groups and the teleradiology market leader Virtual Radiologic (vRad).
– Reposition itself as a dedicated pediatrics and obstetrics business, including a return to its original company name, Pediatrix Medical Group.
Mednax made its entrance into the radiology business following the $500m acquisition of vRad in 2015. It has since continued its growth strategy of acquiring significant local radiology groups and imaging practices, with its tenth practice added in January 2020. Since 2016, overall revenues for Mednax have grown from $3.2bn to $3.5bn in 2019, an increase of 10%; however, EBITDA has suffered a 24% decline over this four-year period. The accumulated debt for Mednax during this period of acquisition has been substantial, with c. $1.7B in net unpaid debt owed by the overall business as of June 2020. Through the sale of its Radiology Solutions business, Mednax is aiming to apply the sale proceeds towards reducing this debt. The company had already been taking steps to ease the financial burden since 2018, including the sale of healthcare management services business MedData in October 2019, and American Anesthesiology medical group in May 2020.
COVID-19 Impact
Whilst the president of Mednax Radiology Solutions suggested the intent to sell was not influenced by the COVID-19 pandemic, the temporary halt of all non-urgent diagnostic imaging procedures may well have been a key factor in the timing of this decision to sell; COVID-19 had a substantial impact on the radiology business in April 2020, with Mednax's volumes plummeting by c. 50% and a reduction of 25% on revenues (Y-o-Y). For vRad specifically, imaging volumes in mid-April 2020 declined by c. 55% before recovering considerably at the end of May 2020 (c. -25% YoY), although this is still significantly down.
The recovery in May gives cause for optimism over the coming months. As highlighted in the graph below, vRad has predicted a gradual recovery during Q2/Q3 2020 and a return to normal procedure volumes in Q4 2020.
The COVID-19 impact on Mednax is just one example of dramatic declines in imaging procedures reported by several vendors in 1H 2020, with some providers citing a 75% drop, and outpatient imaging especially hard-hit.
Signify Research's analysis on diagnostic imaging procedure data highlighted several modalities suffered high-double digit declines due to the impact of COVID-19. However, CT suffered a relatively softer decline in procedures, as this modality became a key indicator for diagnosing the disease.
vRad cited a similar rise in the importance of CT, which accounted for around half of its entire teleradiology reporting by modality, pre-COVID, and up to almost 60% share in mid-April. vRad also provided insight on the change in its reporting by function, with daytime volume declining 15% more than nighttime, highlighting the impact of a reduction in elective procedures, particularly outpatient imaging.
Imaging Procedures likely to Surge Post-COVID
At this relatively early stage, the rate of imaging procedure recovery is challenging to predict; however, Signify Research is reasonably confident that the huge reductions in diagnostic imaging procedures during the first half of 2020 will lead to a steady recovery in the second half of 2020, and a rapid increase in 2021 as pent up demand is relieved.
Teleradiology is Tied to Diagnostic Imaging Procedures
In 2019, teleradiology was used in just over 1.6% of diagnostic imaging procedures performed globally. Its main use was in supporting out-of-hours diagnostic image reading requirements, followed by capacity relief and specialist reporting.
The fall in overall diagnostic imaging procedures during COVID-19 has negatively impacted demand for teleradiology solutions. However, Signify Research predicts pent-up demand will reverse this trend and this is highlighted in our best-case and worst-case impact scenarios below.
The upside scenario assumes that there will be some bounce back in the second half of 2020, and a rapid increase in 2021 as pent up demand is relieved. The downside scenario assumes similar but with a delayed and less dramatic upswing, mostly focused on 2021 with limited impact in 2020.
The upside scenario also assumes that despite a drop off in total volumes, the fact the teleradiology is used to service out-of-hours reading services means it will be sheltered to some extent, and overall penetration remains at pre-COVID levels. The downside forecast assumes that penetration drops as greater hospital/imaging center capacity is available due to overall imaging procedure volume declines.
Finally, the upside scenario assumes that there is a significant increase in penetration in 2021, as teleradiology is used to address the additional capacity required to serve pent-up demand. With a slower upswing in pent-up demand in the worst-case scenario as the requirement for extra capacity via teleradiology is less.
Over the medium term, both scenarios tend toward the original pre-COVID Signify Research projection.
What is the Attraction of Mednax Radiology Solutions?
The Mednax Radiology Solutions business is sure to attract several players in the market. Prior to the impact of COVID-19, the business was on course to generate c. $550M in revenue, with c. $90M EBITDA.
Focusing specifically on its teleradiology offering, with vRad, Mednax boasts the world's largest teleradiology provider in its portfolio. It provides teleradiology IT platform and reading services (defined as Reading Service Provider – using self-developed IT, see below) for 2,100 client hospitals, health systems, and radiology group facilities across all US states.
In 2018, Mednax reported 11.5m radiology studies and revenue of $3.6bn, of which vRad accounted for 58% (6.7m) and 6% ($232m) of the overall MEDNAX group volume and revenue, respectively. In 2019 vRad (via its network of 500+ radiologist reporters) performed a similar level of teleradiology reads, representing not just the largest teleradiology provider in the US market, but also globally.
A recent example of M&A activity taking place in the teleradiology market is the Philips acquisition of Direct Radiology's teleradiology platform and reading services business in March 2019. Here Philips kept the reading service element of Direct Radiology as a separate entity but integrated the Direct Radiology IT into the broader Philips portfolio of medical imaging solutions, allowing it to develop a strong competitive edge in the teleradiology IT market. Direct Radiology was estimated to be a top-6 provider of US teleradiology reading service volumes in 2019.
Direct Radiology and vRad are both focused entirely on providing teleradiology services in their domestic markets, and both had self-developed the IT used to provide these services. The Philips acquisition has presented an opportunity for geographical expansion of teleradiology services, and interested parties in vRad, particularly broader imaging IT vendors, may also consider a similar strategy to that of Philips for international growth and portfolio enhancement.
vRad will Benefit from its Teleradiology AI Developments
Signify Research has previously discussed the potential of artificial intelligence (AI) solutions in teleradiology, for improving the three key ingredients of a successful teleradiology service (speed, accuracy, and workflow/decision support).
vRad is particularly well placed to benefit from AI, has been developing AI algorithms for the past five years in order to support all three key areas mentioned above. vRad's AI dataset includes 50-60m studies conducted nationally across the US, which is substantially higher than most AI companies that use a regional dataset (10-20k studies).
Whilst it will be beyond the five-year forecast period of our report before we see AI having a major impact on the teleradiology market, particularly in relation to reading speed and accuracy improvements, teleradiologists will increasingly benefit from solutions for workflow optimization in the short-medium term. This last point (workflow optimization) has been a particular area of success for vRad; its partnership with Qure.ai led to the 2019 development of an algorithm for the detection and worklist prioritization of intracranial hemorrhage on head CT scans.
Key Takeaways
The decision to sell its radiology business will go some way to reducing the financial burden on Mednax. With diagnostic imaging procedures likely to return to pre-COVID levels during 2021, and with a positive medium- to long-term outlook for teleradiology market revenues from 2021 onwards, vRad is well-positioned to maintain its leading market position, and with new ownership, potentially strengthen its IT and reading services business even further.
---
About Arun Gill, Senior Analyst at Signify View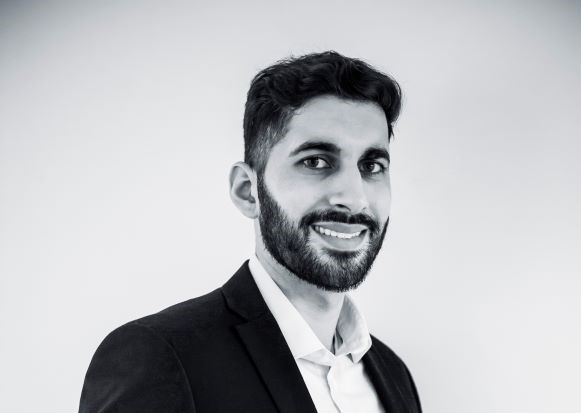 Arun Gil is a Senior Market Analyst at Signify Research, a UK-based market research firm focusing on health IT, digital health, and medical imaging. Arun joined Signify Research in 2019 as part of the Digital Health team focusing on EHR/EMR, integrated care technology, and telehealth. He brings with him 10 years' experience as a Senior Market Analyst covering the consumer tech and imaging industry with Futuresource Consulting and NetGrowth Consultants.