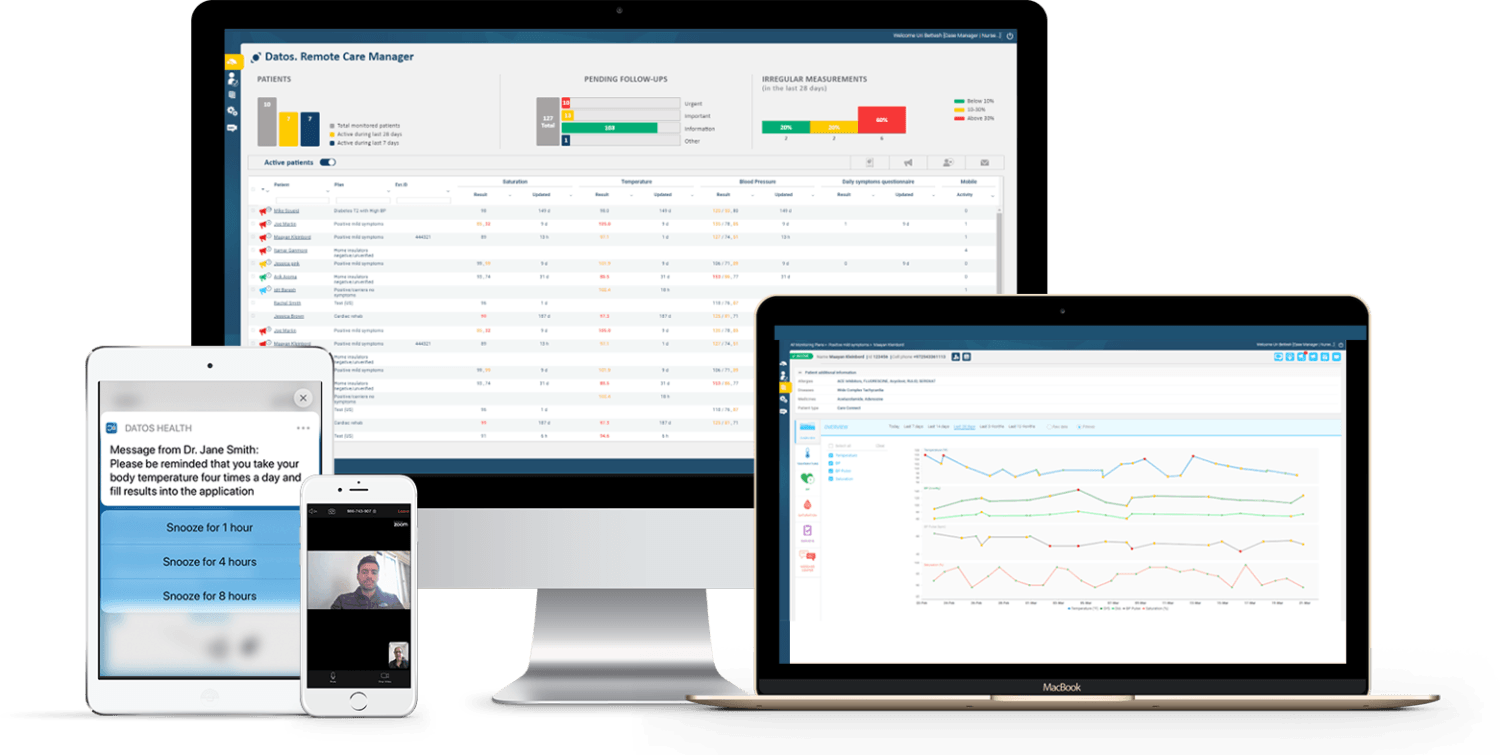 What You Should Know:
With New York suffering the brunt of the ongoing pandemic, the Datos COVID-19 solution is providing remote care for patients suspected of having or diagnosed with coronavirus, by monitoring their recovery progression while under home quarantine.
The solution simultaneously helps prevent the spread of disease while ensuring that emergency rooms do not become overwhelmed, by improving communication with and remote care for home hospitalized patients through daily symptom status updates, data-driven reminders, and virtual doctor visits. It is currently providing remote monitoring and support for over 1,000 patients in the county.
---
Datos Health, a provider of a hospital-grade automated remote care and telemedicine platform, today announced that it has enabled the department of health for one of New York State's largest upstate counties to remotely manage the increased number of COVID-19 patients, and contain the spread of the virus, through the implementation of its dedicated and scalable remote care platform. The collaboration was facilitated through Datos' partnership with New York-based consulting firm Strategic Interests.
The Datos COVID-19 solution is tailored to remotely care for patients with suspected or confirmed infection, by monitoring their recovery progression and time under quarantine. Monitored patients complete an online assessment survey and, based on the results, receive a recommendation of whether further testing or medical intervention is necessary. Another key objective of the project is to help reduce the spread of the virus by improving communication with home hospitalized patients. Patient data is analyzed to determine the correlation of causal effects. This information is, in turn, used to manage the overall population.
The COVID-19 platform was rapidly implemented within a week, while its customized configuration enhanced the ability of staff to respond to a rapidly growing population in need, saving county employees countless man-hours compared to previously deployed manual processes.
"The coronavirus pandemic has created a new reality – particularly in New York – with responsibility for patient care going beyond providers to the health authorities themselves. Thus, it was imperative for us to be able to provide the county's large local health administration with aggregated reports of COVID-19 positive and quarantined patients, stratified according to severity and location," said Uri Bettesh, CEO of Datos Health. "Consequently, we were able to achieve the specific goals as defined by the project – to prevent hospitals becoming overwhelmed with coronavirus patients, protect hospital staff, and manage a large volume of patients with minimal resources – all while providing the department of health with a holistic clinical view of the entire county in real-time."